Corporate Management Presentation and Final Reflections
Our final week has come, and we can't believe that we have to say goodbye soon! What a fantastic journey it has been!
Our task for the summer has been to coordinate as a team, come up with new adjacent business ideas and to present it for Statkraft. The end presentation has been something we have not had time to think about before now. Hence, the atmosphere has been tenser, and everybody has been feeling the time pressure before the deadline.
Being a diverse team with different background and mindsets, we have had to be aware of our communication skills. Thinking about whom you are talking to and how to communicate well to that person has been key throughout the project. We think this has been one of our most valuable lessons learned this summer.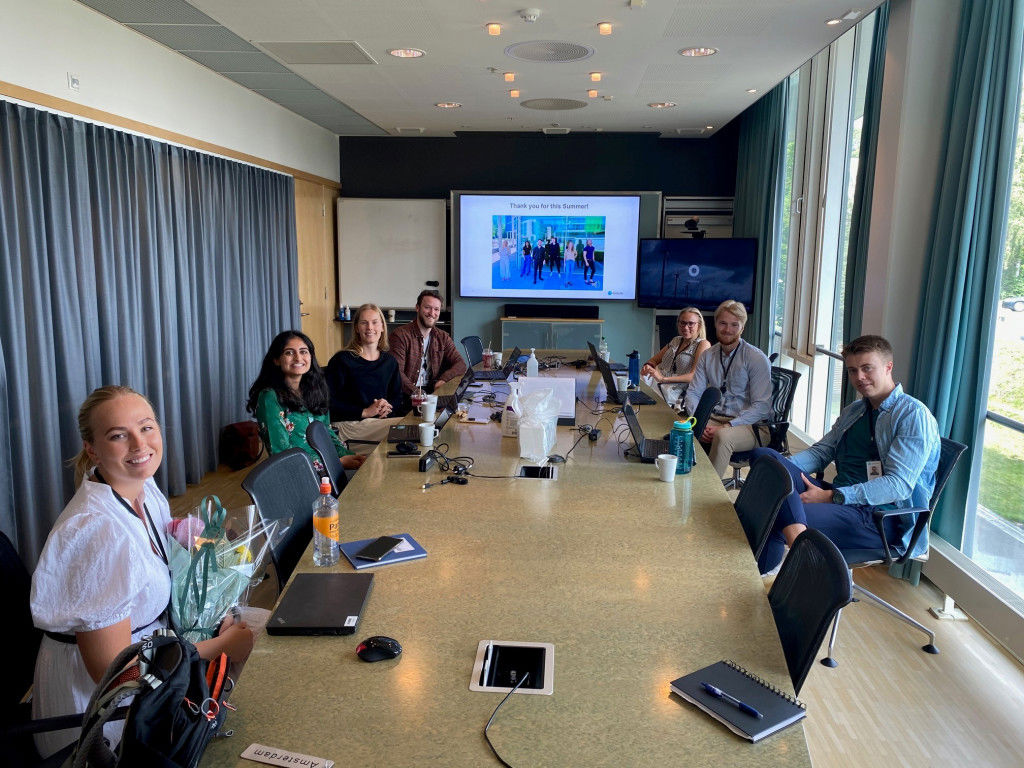 Presentation time
It was five minutes before our hour-long presentation started. It was time for the moment our team and employees at Statkraft had been waiting, the "moment of truth"! We felt a sudden rush of excitement walking onto the stage, we were about to reveal the business ideas we had been passionately working on for seven weeks. Due to the Coronavirus, the audience was limited to only Statkraft's CEO and a few other employees, although the presentation was streamed internally in Statkraft to all employees worldwide, i.e. 4000 could potentially be watching us. What do you think would be more nerve-wracking, presenting almost only to the CEO or a packed room of 150 people? This question has been bouncing through our team's heads for a while now.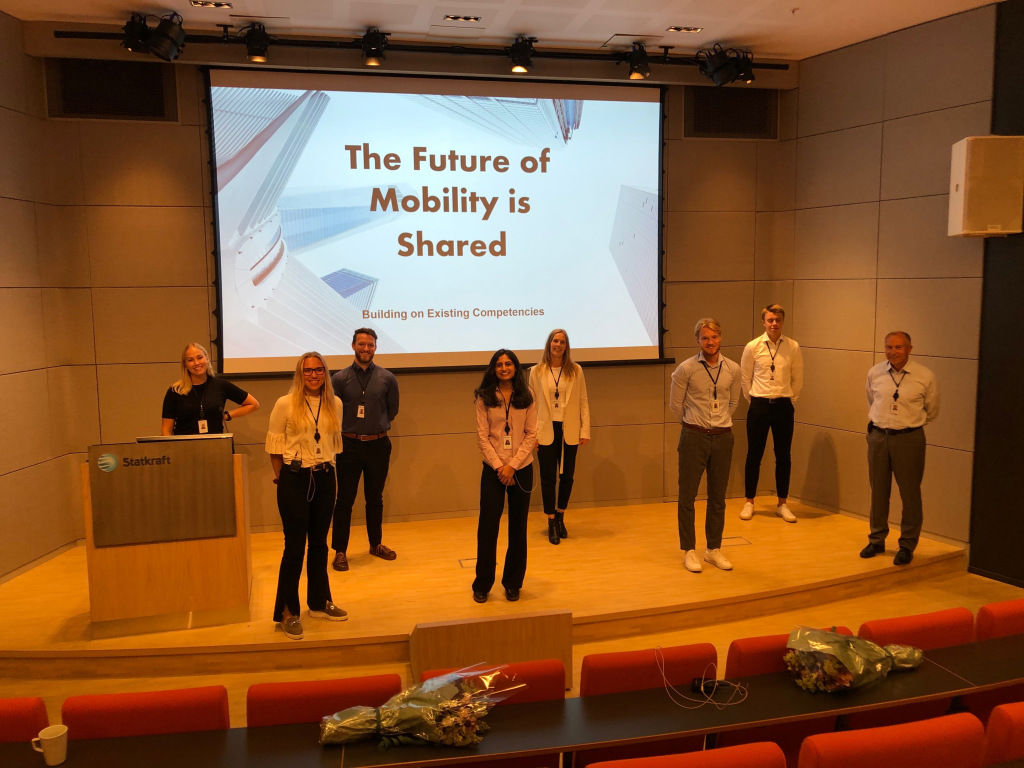 Post-Presentation
The presentation went fast, suddenly it was over. Subsequently, we were tasked with a Q&A where we were asked questions from viewers who were curious about our business ideas, then the CEO said some words and commented positively on our ideas. Reflecting on the feedback, we feel that we have made an impact on Statkraft with our summer project, which was a personal goal for all of us. Our team is curious about what the next steps will be for Statkraft's EV charging business. Looking back at the time spent at Statkraft, it was been an unforgettable summer project with multiple valuable professional learnings, and good relationships formed within the team, but also with employees at Statkraft.
One of our main insights from working at Statkraft is that the company culture is truly unique, all employees are very passionate about their work, and they openly share their ideas across business units. Ending on that note, the summer project students say ciao and thank you for following us throughout the summer!
Kind regards
Summer Project 2020