Student blog: Last day!
Our last day is here, and the summer project has come to an end. What a summer it has been!
The last week has been all about our final presentation. The days have gone by practicing, drinking coffee, practicing some more, and trying not to think about that the presentation would be streamed and recorded internally to all Statkraft Employees (worldwide). Boiling everything we have learnt this summer down to a 40-minute presentation has also been a slight source of stress, but luckily, we have had very good help, and I think we were all very proud of what we came up with.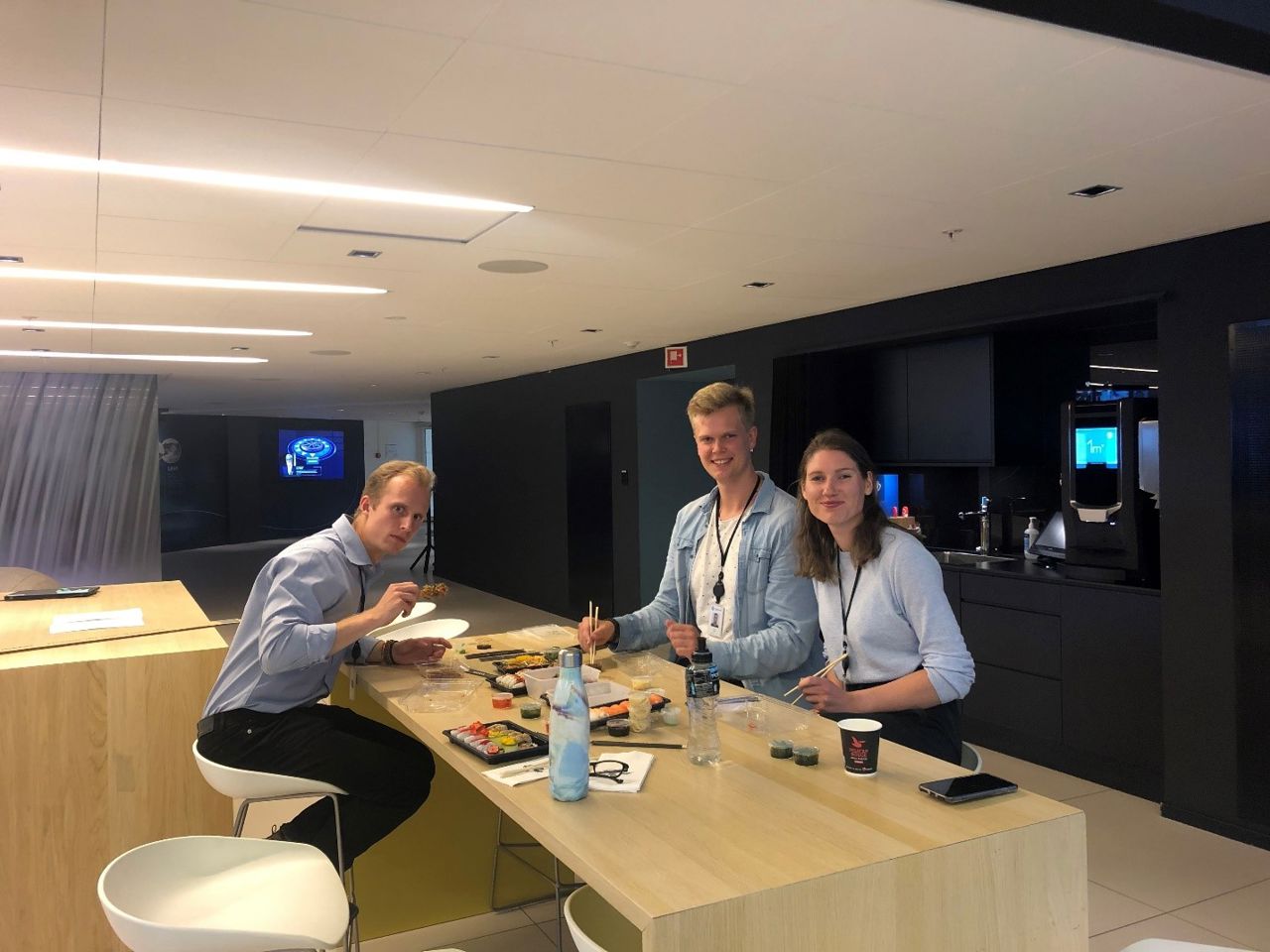 Some final rehearsing the evening before the presentation.
The 40-minutes on stage went by so fast. It was such a relief when we got good feedback from the CEO, our project leaders and other people who have helped us throughout the summer, as well as employees whom we had never met before. After working on the project for eight weeks it was great to hear that our ideas were well received. I think I can speak for the entire project team when I say that we are really looking forward to seeing Statkrafts future circularity plans.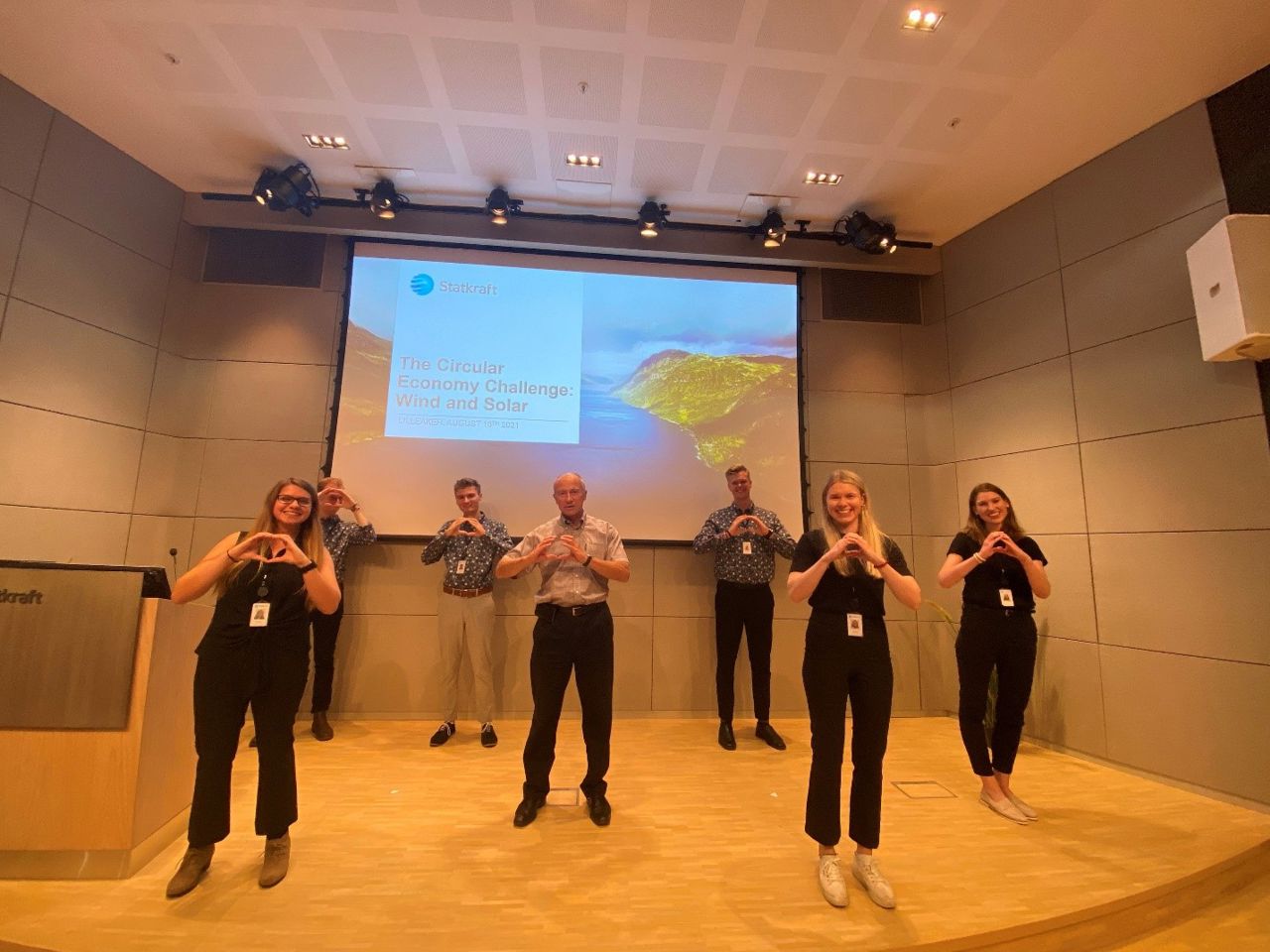 Us with the CEO Christian Rynning-Tønnesen after finishing our presentation.

Looking back at this summer, I feel so lucky to have been a part of such a great team. Everyone has been engaged, motivated, and happy to share knowledge to make the team better.
The first couple of weeks, I wasn't sure if my background from mechanical engineering would be of interest for a project targeted towards management and strategy. Although working on this project has been very different from what I normally do in my study program, it has also been super interesting to apply my technical knowledge in a business case. When working on such a broad and open project, it is important to have people with different understanding of the topics at hand as well as different point of views. This also make it a lot easier to divide tasks based on peoples interests and expertise. And as it turns out, it was quite useful to have some understanding of the materials used in a wind turbine, when assessing the circularity of a wind project.
Something that has surprised both me and the rest of the team throughout the summer is the amount of interest in our project within the organization. The people working at Statkraft have really been making us feel that we have something valuable to contribute, even as students. The team and I might have been living in a bit of a circularity bubble over the last two months, but it really has felt like we have been developing something meaningful, and that it might actually lead to something after we leave.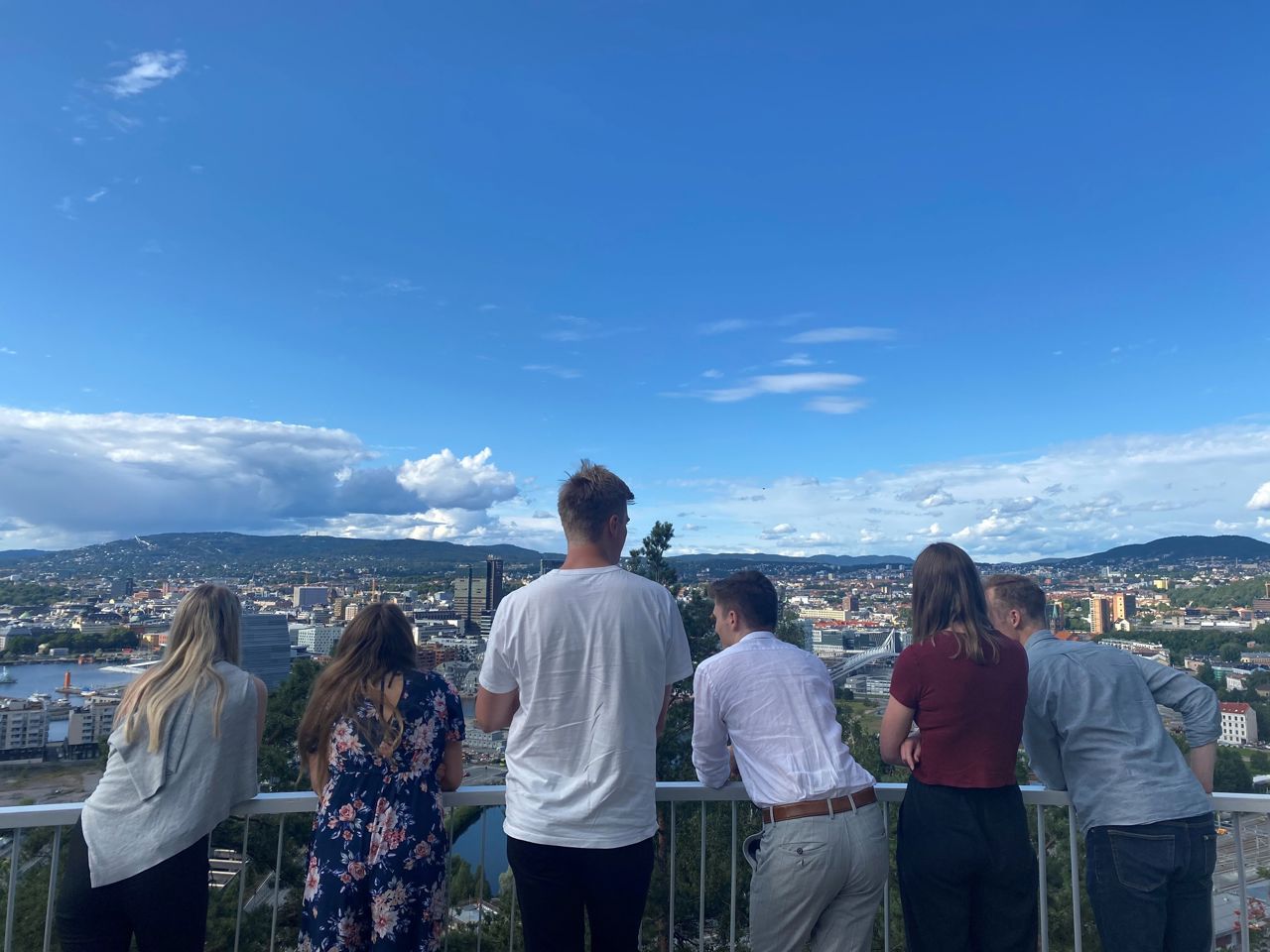 From the celebratory dinner at Ekebergresturanten.
Thank you so much for following us throughout our summer at Statkraft!
- Torunn and the summer project team 2021