Guro Persen
Guro works in the Corporate Strategy & Analysis department.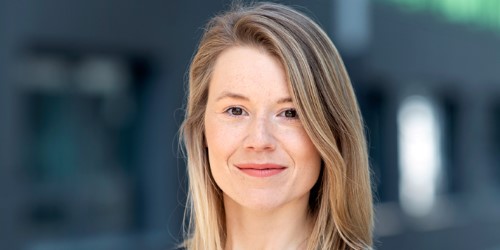 Born
1993
Nationality
Norwegian
What made you apply for the trainee program?
One thing that appealed to me with the program was the chance to work abroad, and in an international environment. From an environmental perspective, I also find it motivating that Statkraft has such a global presence. The renewable power plants we develop internationally can directly replace carbon-emitting power plants. Moreover, it is intriguing to be part of Statkraft when the company is undergoing a large strategic change and scaling up the development of solar power and wind power towards 2025.
What will the trainee program look like for you?
In April, I started working in Corporate Strategy and Analysis. My first rotation will be in Düsseldorf where I will work for the UK intraday trading team. My second rotation is in London tentatively within project development in wind or solar. My third rotation will be at the headquarter in Oslo, where I will work in Grønn Kontakt, an electric vehicle charging station operator partly owned by Statkraft.
What did you do before the trainee program?
Before joining Statkraft, I spent two years as a consultant to the power sector. In 2017, I completed my double degree, consisting of a MSc in Economy and Business Administration from the Norwegian School of Economics and a MSc in Sustainability and Social Innovation from HEC Paris. Prior to that, I also spent half a year at the OECD working with renewable energy policies for South East Asia, India and China.
What surprised you the most when you started?
I was positively surprised by how tailor-made my trainee rotations ended up being. My boss took my wishes into account in terms of when and where I wanted to go abroad while engaging me to think outside the box about which units I could join. It would probably never have occurred to me to try and work with trading if it weren't for the trainee program. I really enjoy the ambience and experience so far.
Is there anything else you want other potential candidates to know?
Due to Statkraft's size and diverse operations, you can try completely different positions, all the while contributing to the same overall purpose of powering a green future. After only a few months in Statkraft, I have already been exposed to a wide variety of topics and tasks. These range from the big picture of how the global energy supply will look like in 2050 to specific details such as how changes in the wind forecast affect the power price in the next hour.

Read more about other trainees
Siri Hartvedt Nordén

Siri works in the Nordic Energy Management unit in the Markets & IT business area.

Read more

Ole Martin Røsnæs

Ole-Martin works in the Risk Management Trading unit in the Markets & IT business area.

Read more

Ida Johanne Haga

Ida Johanne works in the New Business unit in the European Wind and Solar business area.

Read more

Christopher Kenny

Christopher works in an Ireland-based project development team in the European Wind and Solar business area.

Read more

Hanna Marie Løkken

Hanna Marie works in the Procurement Systems and Processes unit in Group Procurement in Oslo.

Read more

Anna Holm Aftret

Anna works with operation and maintenance support in the Production business area.

Read more