Siri Hartvedt Nordén
Siri works in the Nordic Energy Management unit in the Markets & IT business area.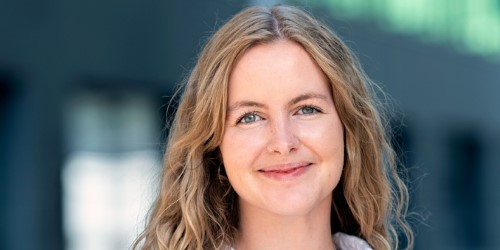 Born
1994
Nationality
Norwegian
What made you apply for the trainee program?
I have always been very engaged in society, politics and technology. As the energy sector has a significant social impact in addition to requiring complex technological solutions, I find it a very interesting industry field to work. Besides, I genuinely believe that to achieve a sustainable future, we must focus on developing renewable energy internationally in line with minimizing the impact on the natural resources involved. Statkraft's trainee program was, therefore, my first pick in the search for an employer that provides both international opportunities and that is a powerful and ethical market player that works for a green and sustainable future.
What will the trainee program look like for you?
I am starting in Energy Management Operations at the dispatch centre at the headquarters in Oslo. In this rotation, I will monitor the power production from all Statkraft's assets in the Nordic power system and continuously optimize the production plan to ensure optimal operation. In my next rotation, I will also be situated at the headquarters, working with power system analysis on continental Europe. While, my third rotation is within International Markets. The location is yet to be decided, but there is talk of India, Chile, Peru or Brazil.
What did you do before the trainee program?
I studied at MSc in Energy and Environment Engineering with a specialization in Energy Analysis and Planning at the Norwegian University of Science and Technology. I wrote my master's thesis for SINTEF Energy Research, working on a prototype for fundamental price forecasting of multi-markets in a hydrothermal power system. In 2017, I spent time in Ethiopia working at a recycling company, with the implementation of paper recycling. The year after, I worked in Statnett's Summer project on how local flexibility and demand response could be used to balance the future power system.
What surprised you the most when you started?
I was surprised by the ambitious growth ambitions Statkraft has set internationally. I knew that they were a company expanding, but the dimension surprised me. It is very exciting to be a part of a company in this position!
Is there anything else you want other potential candidates to know?
There are a lot of different business areas to dive into, which can make it challenging to navigate at times. However, it encompasses possibilities and room to grow within the company both between divisions and country borders.

Read more about other trainees
Siri Hartvedt Nordén

Siri works in the Nordic Energy Management unit in the Markets & IT business area.

Read more

Ole Martin Røsnæs

Ole-Martin works in the Risk Management Trading unit in the Markets & IT business area.

Read more

Ida Johanne Haga

Ida Johanne works in the New Business unit in the European Wind and Solar business area.

Read more

Christopher Kenny

Christopher works in an Ireland-based project development team in the European Wind and Solar business area.

Read more

Hanna Marie Løkken

Hanna Marie works in the Procurement Systems and Processes unit in Group Procurement in Oslo.

Read more

Anna Holm Aftret

Anna works with operation and maintenance support in the Production business area.

Read more