Grid block
Use when you want to show previews of and links to deeper content.
Can only be used on the Home page

Can include one image or GIF, and features of two pages (either Article/press page, Standard page, or Map page) which can include title, text, image, link and link text. Can be set as left or right.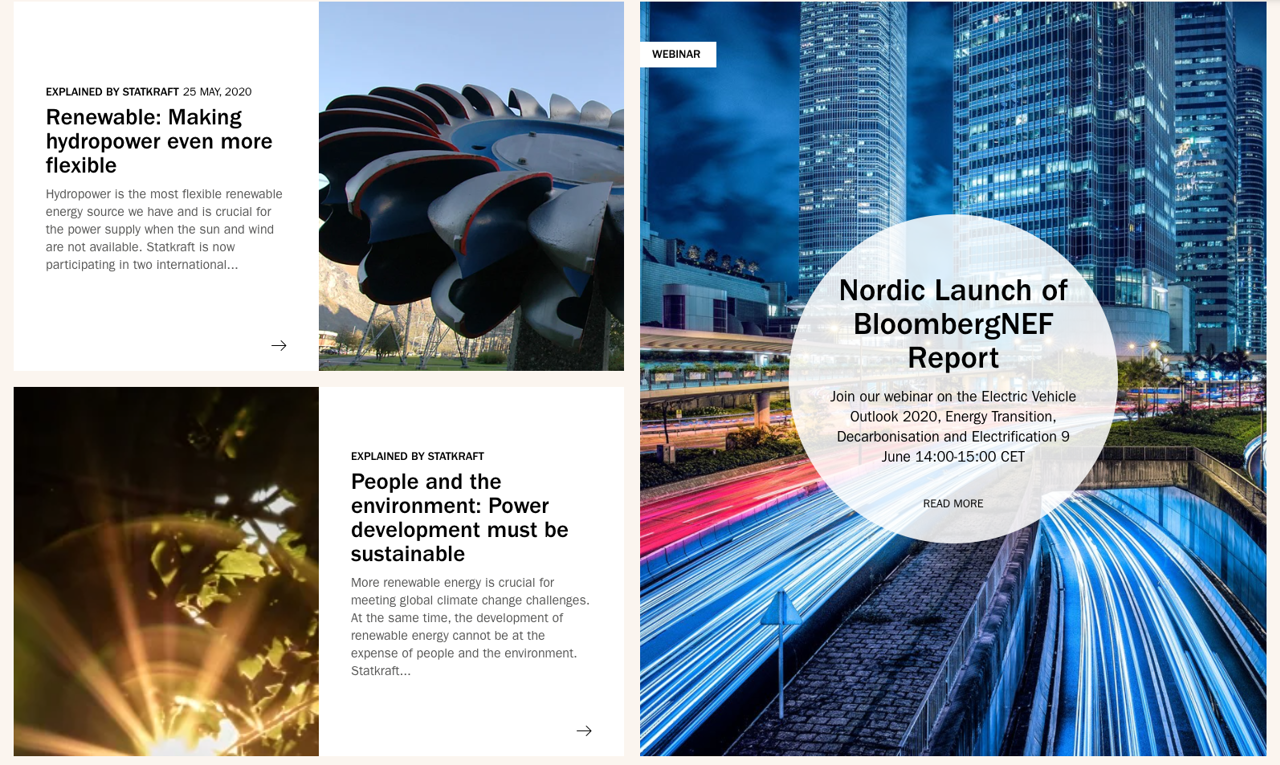 Choose two pages you want to show from the page tree. You can drag and drop them or chose pages from the selector (button with three dots). Add them to Page item top and Page item bottom.

Drag and drop an image from the media library. Make sure the image has the right porportions.

Write a category text, heading and text.


Write your link text and title. Add a link from the selector or drag and drop from the page tree.