News feed block
Used when you want to display chronological previews of the most recently published news and articles.
Can be used on the Standard page but should only be used on the landing page "Newsroom"

You can choose how many news/articles you want to display at a time

The news feed block automatically previews all the displayed information from the different news/articles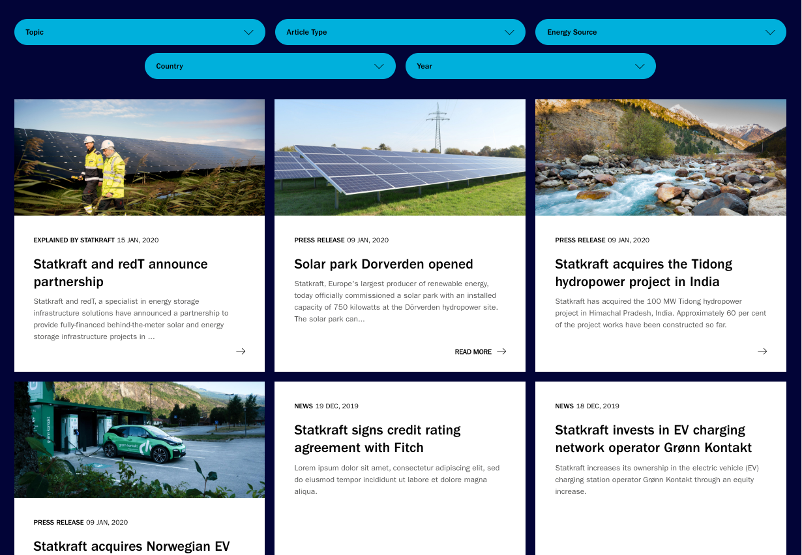 The News feed block can be used anywhere, but is intended to be set up for every language version of "Newsroom".

When you create the block, you can choose what kind of article type(s) the block will display. Choose from the drop down menu and click the + sign to add the filters you want.

In the filed Max pages, you can enter how many articles you wish to display in the block at a time. The user can then choose to load more articles.