Contact page
You must have a page per contact person featured on the site. The page can be linked to directly or you can fetch contact information from the contact page to for instance the Featured contacts block.
All Contact pages are placed in a Contacts Container in the page tree for better structure: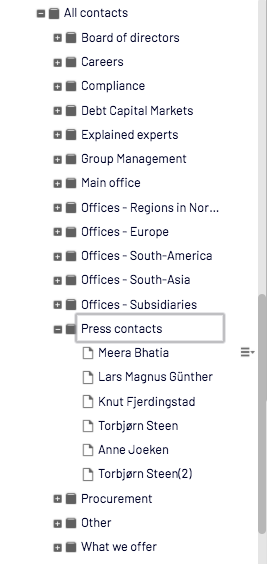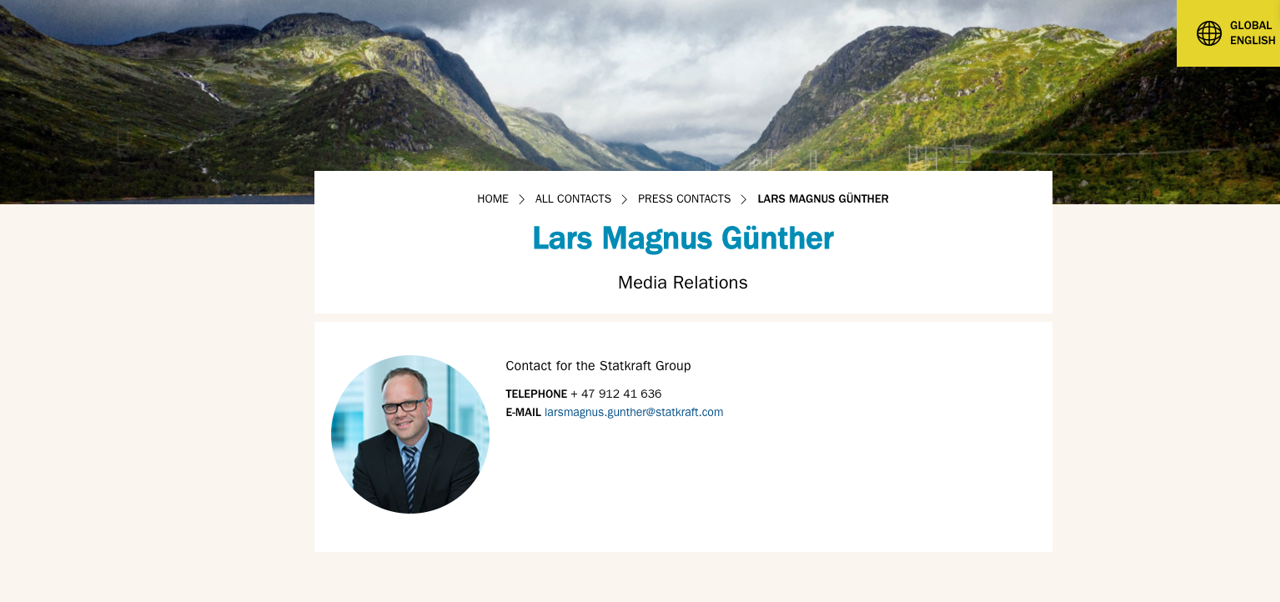 Fill in information about your contact. Add an image from the media library.


Optional: Add a long description of the contact.

Add relevant information that can be used for instance on on article pages or other standard pages.