Home page
The Start page should only be used once on each site – as the home page. The Start page includes some custom blocks that are only intended for use on the Start page (such as the Hero block and Grid block).
TABS

Content

Where you put all content that is shown on the site. Consists of a Hero container and Content container where you can create block.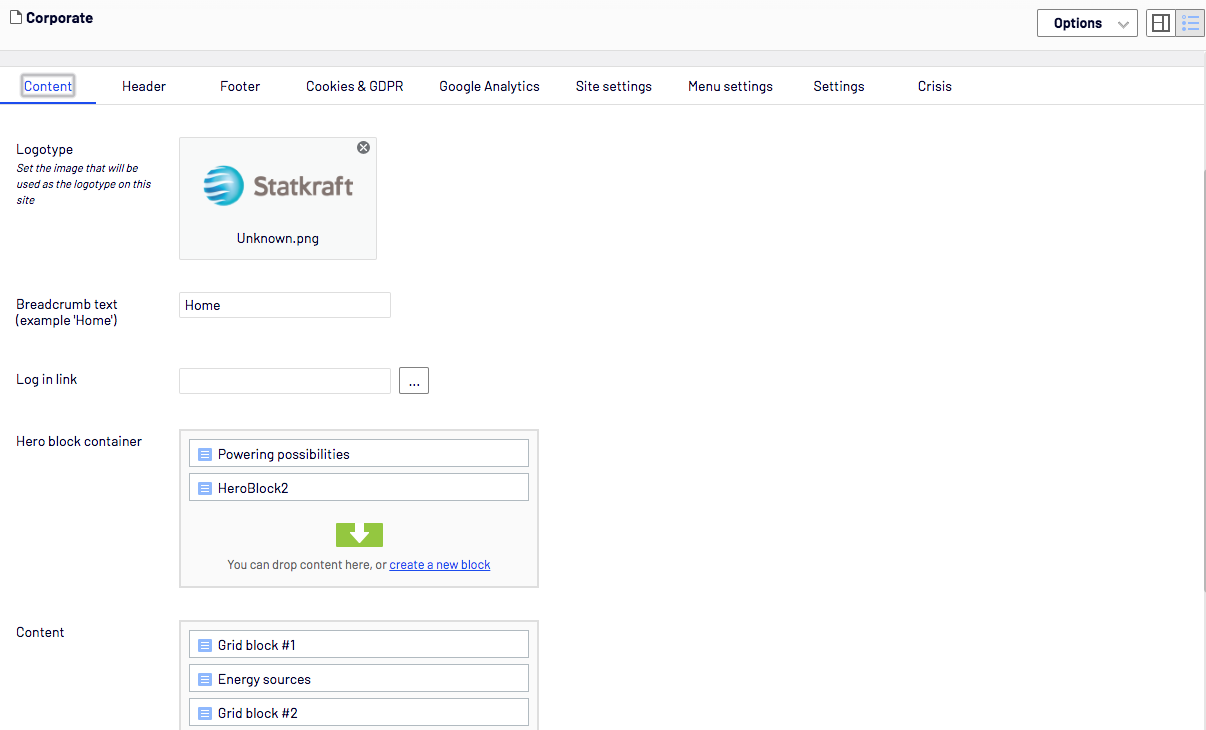 Header
This is the Utilities menu with all the language variations are. These are inherited from Statkraft.com. You can also add links to the Business sites or other websites.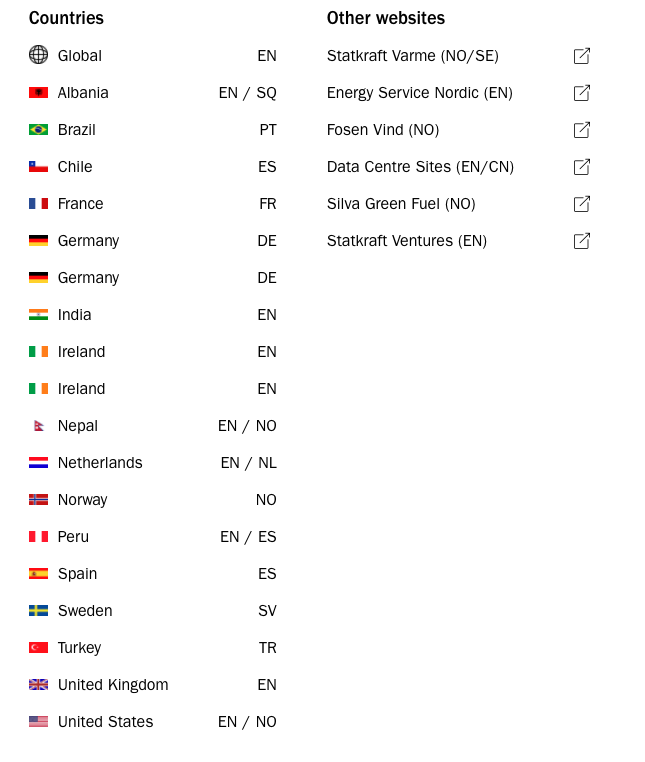 Footer
Type in your contact information, information text and important links. You can also add your social media links.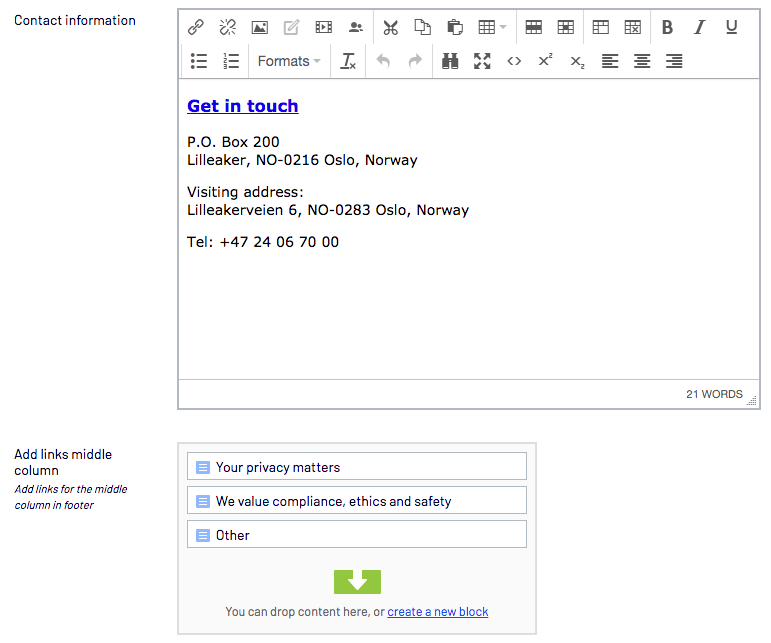 Cookies
You can add information text about Cookies ang GDPR. Add you Website Cookie page in the container.
Google Analytics
Fill in your GA/GTM script.
Site Settings
Site settings are inherited from the master language, statkraft.com.
Menu Setting
Menu settings are only used for the Explained landing page.

Settings
Contains Meta Title and description and indexing alternatives for search engines. Most of this setting are inherited from the master language, statkraft.com.
Crisis
Create a crisis banner in case of an emergency or if you have important information the the public. You have a couple of different apperences to chose from.