Press and Article page
Press pages are used for news articles, press releases and stock exchange notices. Article pages are used for Explained articles, stories and sometimes also for more elaborate news articles.
All press and article pages are placed under Newsroom. Newsroom is a Standard page with a News feed block that filters all news. The News feed block is also used under Press releases and are filterer on that specific article type.
All press and article are placed under Archrive > Year.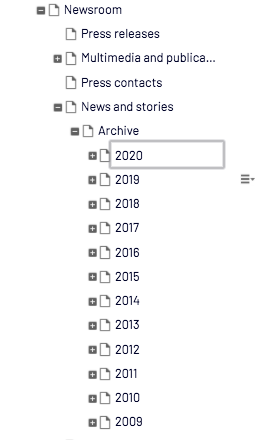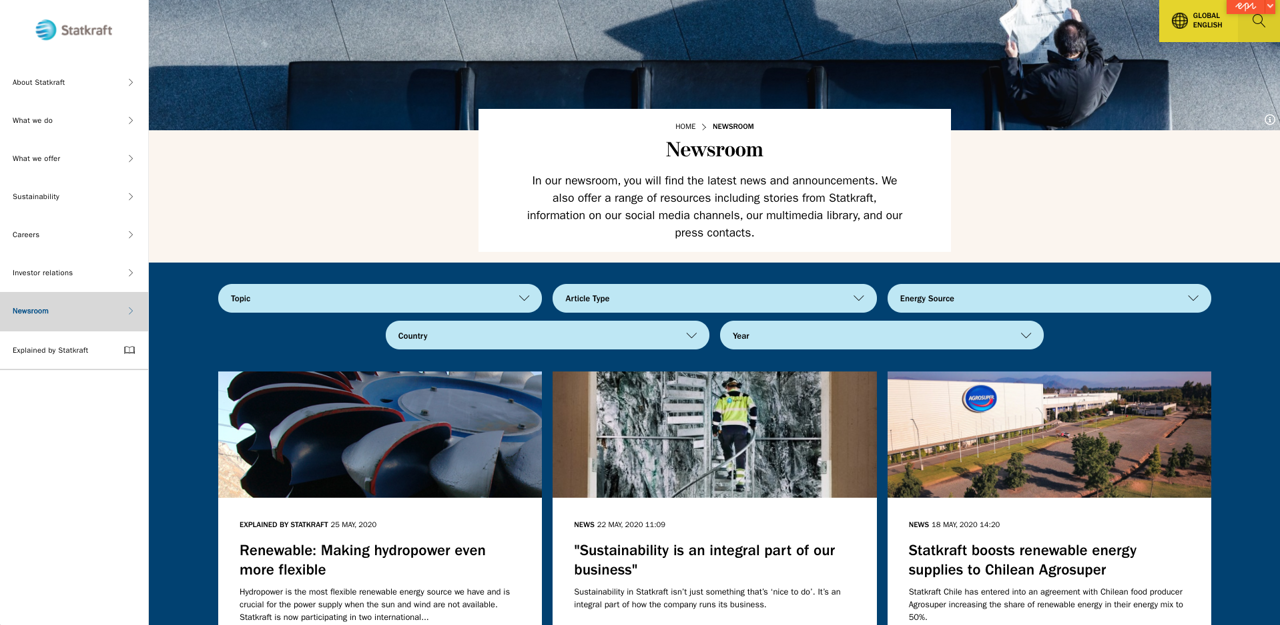 A Press page or Article page is similar to a standard page, but a few things separate them. These are the things that are unique for a press/article page. See guide on Standard Page for all functions.
Tags
Choose what kind of article type it is. Add more tags that are connected to the subject of the article.
Contacts
For Article pages, you can drag and drop a contact from the page tree. The contacts container is placed under the intro field.