India
Statkraft
The Tidong River
Standard page
The Standard page should always be used for landing pages such as About Statkraft, Careers, What we offer, etc., but can also be used for simpler information pages at any level below landing pages by choosing fewer blocks and using more plain text.
The Standard page offers a wide array of blocks that can be used to highlight and link to deeper content on lower levels.
TABS
Menu Settings
Checkboxes for Menu Divider and Explanied Apperance.

Explained apperance is only used for the Explained landing page.
Menu divider is used in the menu under What we offer as a visual separator of items in the megamenu.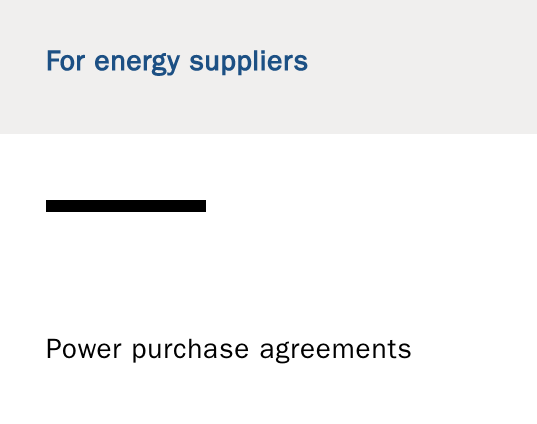 Financial Calendar
The financial calandar is used on the Investor pages. It functions as a container for financial events.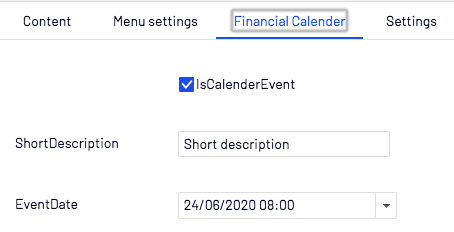 Content Tab
Tags
On the top of the page, different tags are displayed. You can chose several tags for each subject. The tags will show under the title on the page. Choose from the dropdown menu and add tags with the +-sign.
If you are missing a tag, please contact Corporate Relations.
Main Image
This property is used in many placed on the site as a header, and in several blocks.
You can drag and drop an image from the media library.
Add information about the image in the text area. This is important for SEO.
Choose what size you want the header, S, M or L.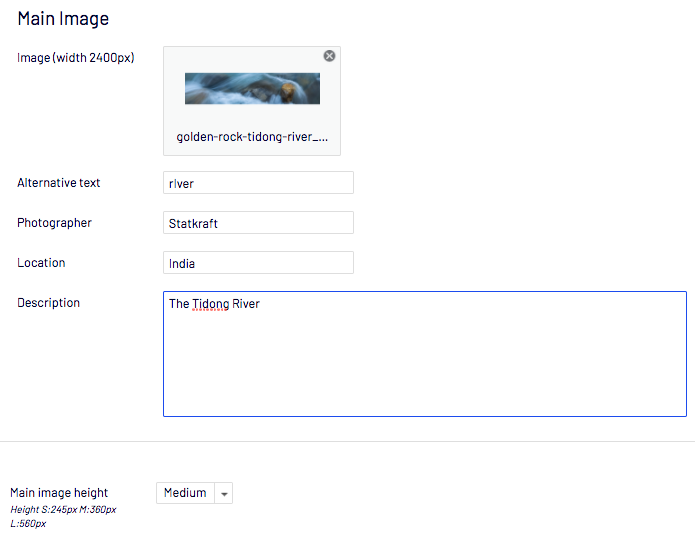 List image
Add a list image from the Media Library. And add an alt text.
This image is shown when posting links on external websites e.g. Facebook, and also on some blocks on the website if you don't want to use the header image.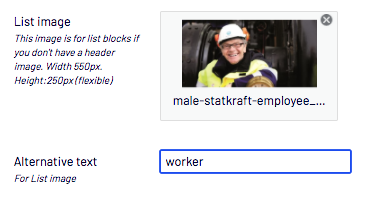 Text
You can add a heading and intro. You can also use the rich text editor to create content you want.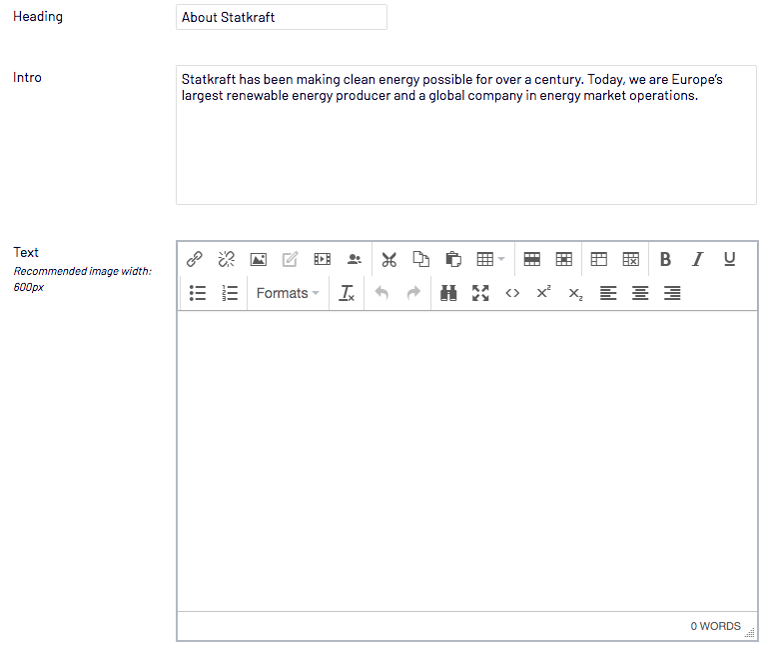 Link List and Sharing
This propery is also used on several pages e.g. Map page. Here you can add links/attachments that arerelevant to the information on the page. You can drag and drop them from the page tree or use the selector. You can choose to open in new window and also add external links.
Don't forget to add a background color or a background image from the media library.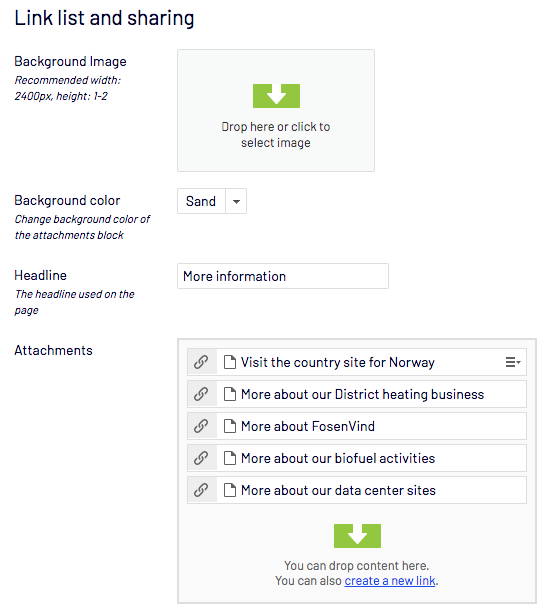 You can also chose if you want to display social media and which ones to show through the checkboxes.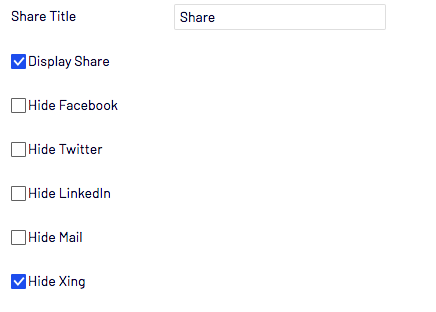 Related Pages
If you want to show related pages fill in the checkbox Show.
You can also add a heading and intro text.
This propery is connected to the tags in the top of the page. If the tags are the same it will show in the bottom of the page.