Location: Pavagada, India
Photo: Statkraft
The investment in renewable energy in India is crucial for meeting global climate targets. The development of solar energy is growing the most. Statkraft Solar Solutions focuses on the corporate market, such as here in Pavagada, near Bangalore.
Country series: Renewable energy boom in India
The world's largest democracy is "blessed" with substantial coal reserves. Fortunately, India also has 300 days of sunshine a year. This can be crucial in the battle to reach global climate goals.
Pratyush Thakur
Managing Director
Pratyush Kumar Thakur is managing director of Statkraft Solar Solutions in India and head of Statkraft's development of solar energy in the country.
Although India is far down on the list of CO2 emissions per capita, the populous country has the world's third-largest total greenhouse gas emissions after China and the United States.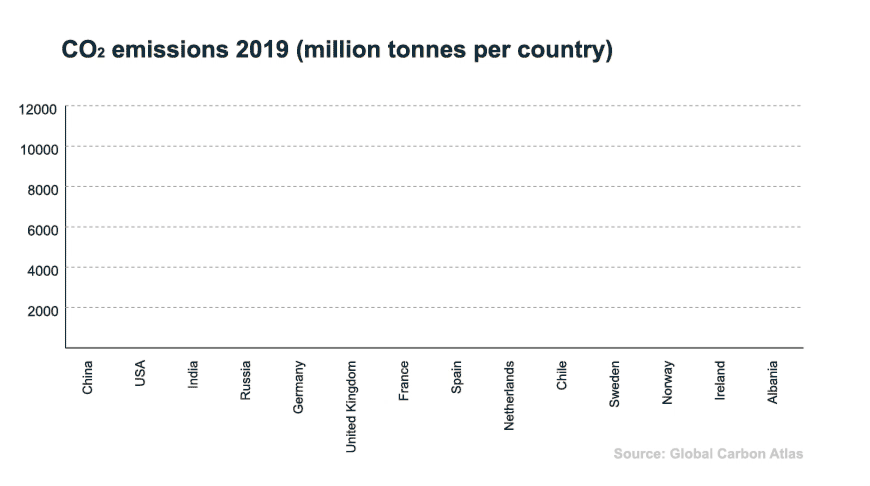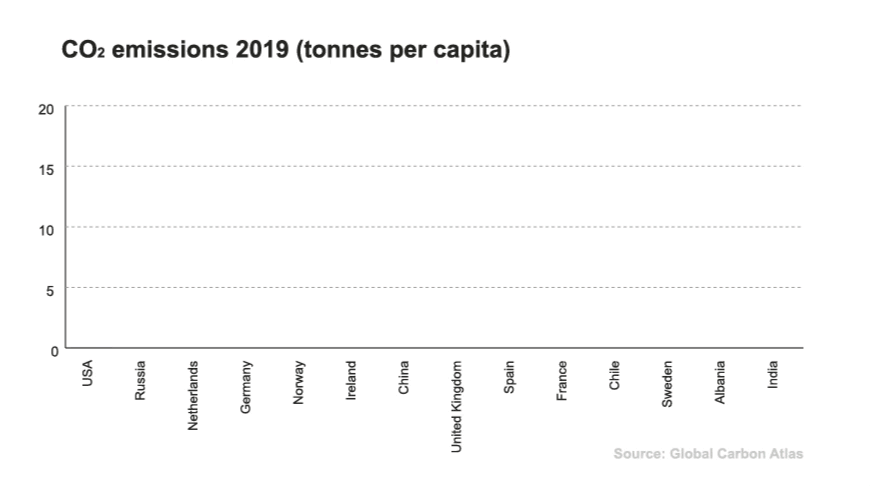 With a rapidly growing population and long-awaited growth in living standards, energy demand in India will increase sharply in the coming years. The big question is how the demand will be met in five, ten and fifty years. The climate targets are ambitious, renewable energy development has taken off, but is it growing fast enough?
"While cleaning up the energy sector is one of the key ambitions and objectives in India, availability of affordable and reliable power itself is a challenge, regardless of power source," says Pratyush Thakur, Managing Director of Statkraft Solar India.
"Nature has given us large coal reserves, and many of the coal power plants in India are relatively new, only 10-15 years old. They are efficient and ensure a safe energy supply. This makes it challenging to phase out coal."
Valuable sun and dark clouds
However, the growth in coal has levelled off and new installed power comes mainly from renewable sources such as wind and solar power. It is expected that India will have a total energy production of 383 GW in 2022. Solar power will account for 114 GW and wind for 67 GW.
As of today, India has more than 25 GW of installed solar power and the number increases from week to week.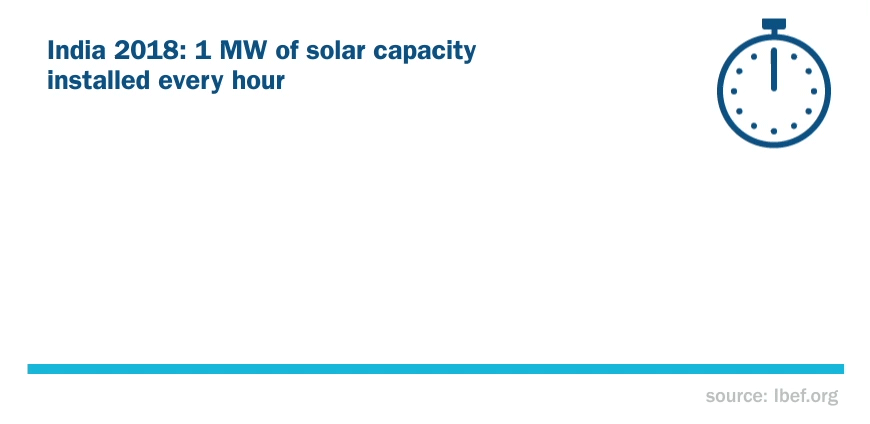 "Solar and wind power are now much cheaper than coal. Developing renewable energy is no longer a 'green' decision; it's simply profitable," he says. This goes a long way in ensuring support for ambitious political goals that make a difference, also in a global context.
"India is still a poor country. Less than 10 per cent of the population earns more than USD 10 000 a year, and people have more basic challenges to deal with in everyday life than climate issues. So it's not popular to pay a higher price for new technology that provides cleaner energy. But now we can avoid that discussion," says Thakur.
On the other hand, pollution in Indian metropolitan cities has helped increase commitment to emission cuts and cleaner air.
"Pollution has become a serious and extensive health issue. Eleven of the world's twelve most polluted cities are located in India. This has many complex causes, but the coal industry is one factor, along with emissions from the transport and construction sectors. There is no doubt that a green shift is more of a need than a want," says Thakur.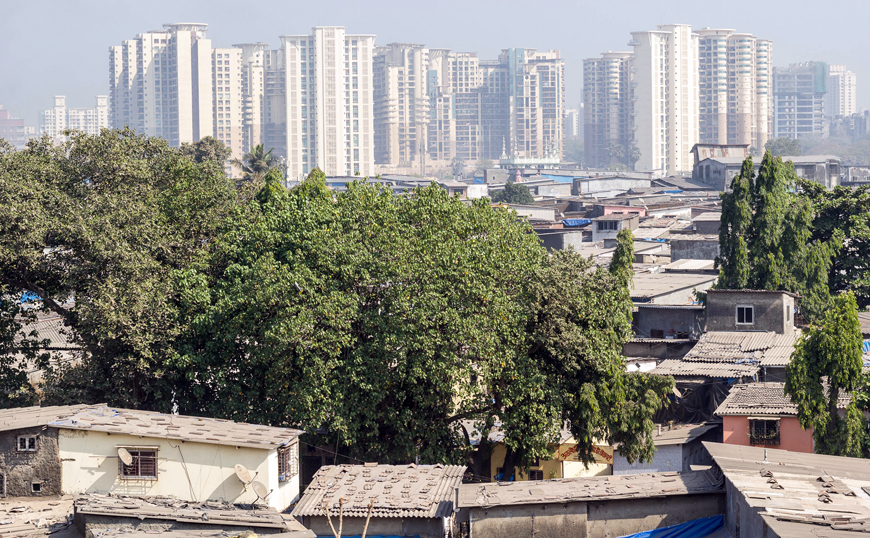 One billion on the grid
Electrification also helps to reduce pollution from wood-fired households. In April 2018, India's prime minister Narendra Modi could announce that all villages in India are now connected to the power grid. Half a billion people have gained access to power since 2000. The International Energy Agency, IEA, characterises this development as the greatest achievement in the history of energy.
"Annual electricity consumption is still low per person, approximately 1200 kWh. By comparison, the average consumption in China is between 5000 and 6000 kWh and more than 10,000 kWh in industrialised countries. Demand far exceeds supply in the market," says Thakur.
Demand will increase even more as a result of strong population growth. The UN has estimated that India will bypass China and become the world's most populous country by 2030. Not only is the population growing; living standards are improving too. The world's fastest growing economy has raised millions of Indians out of extreme poverty in recent years, and the positive trend is expected to continue.
"The potential for renewable energy is enormous. The market grew by 50 per cent in 2017, and by 30 per cent so far in 2018," says Thakur.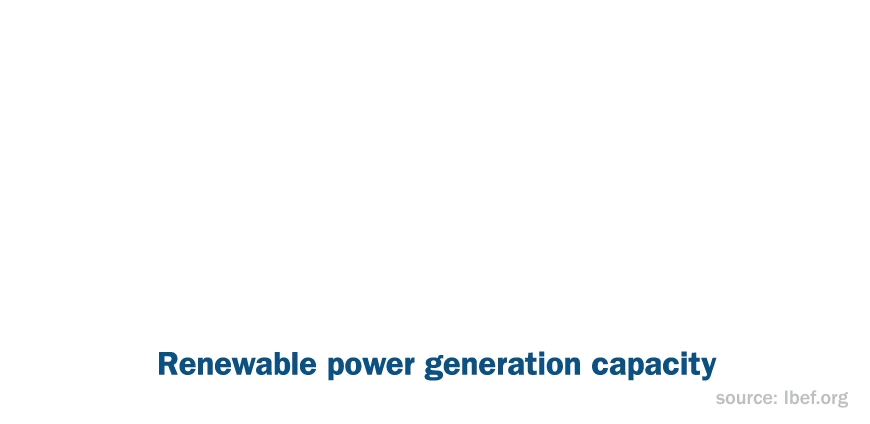 Tough market
India has a federal structure, and the power sector is largely regulated by legislation in individual states and regions. While power generation was liberalised in the early 2000s, transmission and distribution of electricity are still licensed activities.
"The distribution sector is under economic pressure, and many of the state companies are technically bankrupt. This is due to inefficiencies on both the technical and commercial sides. Electricity is subsidised for many customer groups, but distribution companies do not receive any contributions from the state. Farmers get free electricity and consumers pay a lower price than industry and business customers," explains Thakur.
The market is diverse and complex, and competition is stiff.
"Statkraft is, of course, not the only company that sees great opportunities in India, but we have some advantages that stand us in good stead to succeed," says Thakur.
He has worked in Statkraft since the Delhi market office opened in 2012. Statkraft has been in the Indian power market since 2004, and was the first foreign company to invest in hydropower in the country.
"Our ownership in hydropower, Statkraft's strong financial position and expertise in power trading mean that customers perceive us as a trustworthy and safe company that can take on various roles. The company's expertise in forecasting can also be valuable in India, where the integration of variable power sources into the grid becomes increasingly important as the share of renewable energy increases," he says.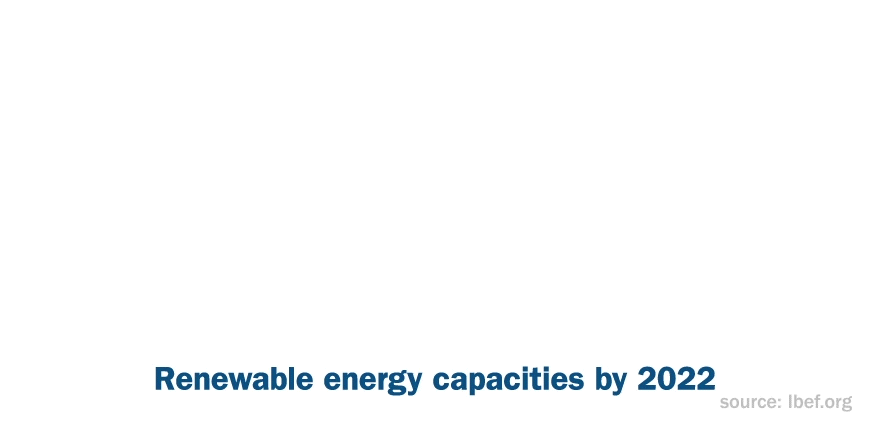 Rooftop solar power
Today Pratyush Thakur is Managing Director for Statkraft's solar initiative in India, Statkraft Solar Solutions.
"We are in an exciting phase and are testing various business models. So far we have invested in smaller plants and developed approximately 10 MW of installed capacity. We are targeting the corporate market, and have clients in industry and business, including several five-star hotels," he says.
Earlier this year, Thakur was named one of India's 100 most influential leaders in solar power, and Statkraft Solar Solutions is on the list of the 25 best companies in the field of renewable energy.
"We are installing solar systems on building rooftops, commercial properties or in remote areas. Customers can choose between two financing models: either they or we can finance the installation. Until recently companies received tax incentives to encourage investment in solar power. These are now phased out, and we find that customers prefer to let us take the risk. Power is not a core activity for them, and they wish to spend less time thinking about the power supply."
In the future, the solar company will also develop larger solar power plants.
"At the moment it's not possible to achieve the return we want in the large public tenders, so we go straight into customer projects and sell directly to companies. But we are going to increase the size of projects, and in the next few years we anticipate installations with installed capacity approaching 100 MW."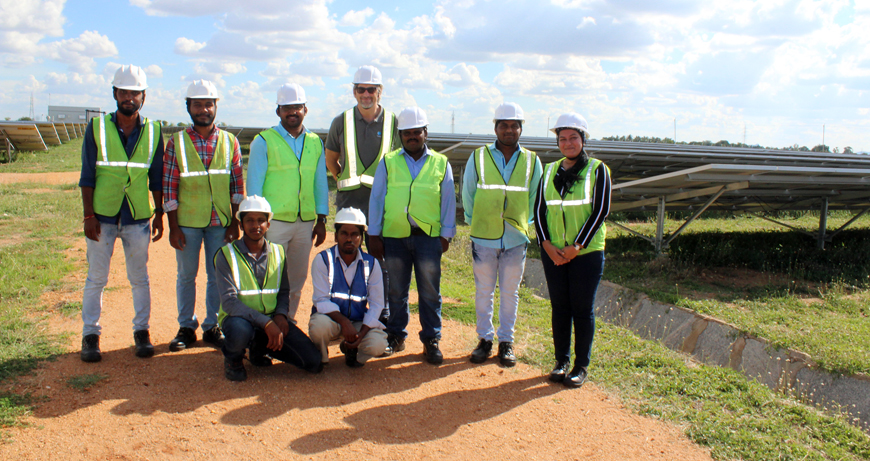 Strong motivation
Pratyush Thakur is not just an optimist on behalf of the company. He also believes that the climate challenges we face will be solved and that renewable energy is an essential part of that solution.
"Global warming is just that; a global phenomenon. The green shift requires massive and coordinated efforts. I am sure that humanity will find the solutions if we manage to work across borders. I am a climate optimist," he says, and adds:
"It's motivating to work with renewable energy. Every day we work to make solar power more attractive for Indian businesses. This will bring more solar power to the world and that will reduce the greenhouse gas emissions from coal-fired power. More clean energy also means that other sectors, such as transport and construction, can become greener."
Thakur comes from the financial sector, and he was employed by Statkraft for his competence in risk management.
"I ended up in the power sector by chance. I get to apply many areas of my expertise – in finance, engineering and project management. It is also satisfying to be a part of an industry that will help provide a better life for my two sons. I was lucky to spend my childhood in a small town and village in India with clean water, good air quality and healthy surroundings. Unfortunately, this picture has changed in the past few decades. The impact of pollution of all kinds is very visible, especially in the big cities."
Dramatic consequences
It can become worse. The report of the United Nations Climate Panel from October 2018 shows that the consequences of global warming have an uneven impact. India is one of the countries that will be hit hardest by droughts, heat waves and rising sea levels. This will lead to insecure food supply, high food prices, migration and reduced income. The country therefore has a strong self-interest in helping to find good solutions to climate problems.
According to commentators, like Noah Smith in Bloomberg, it is in India – and China – where the biggest battle for the climate will be fought for us all. It is obvious that the solution cannot be to slow down the increase in living standards for some of the world's poorest populations.
"The only answer is to develop low-cost, low-carbon energy sources that become the fuels of choice for even the worst-off consumers by virtue of simple economic logic," concludes Nick Butler in the Financial Times.
Facts about India
Population: 1.3 billion
Capital: New Delhi
System of government: Federal parliamentary constitutional republic
President: Ram Nath Kovind
Prime Minister: Narendra Modi
Language: Hindi and English, and 22 official regional languages
Statkraft in India
Statkraft entered the Indian market in 2004 and was the first foreign company to invest in the country's hydropower sector.
In 2018, the company acquired the Tidong hydro power project, expected to be completed in 2021.
Statkraft Markets was established in India in 2012 and conducts power trading for Statkraft's installations in India and third-party customers.
Statkraft Solar Solutions develops solar power for the corporate and industry market.