Photo: Torbjörn Bergkvist
Virtual power plant: Europe's biggest power plant is 100 per cent renewable
It tolerates shifting weathers, consists of 1,400 independent power producers and has an installed capacity of more than 10,000 MW. What we are talking about? Europe's biggest virtual power plant.
Andreas Bader
Vice President
Andreas Bader is vice president of the Sales & New Products unit in Statkraft's Markets and IT business area. The unit is located in Düsseldorf, Germany.
When harnessing renewable energy on a large scale to sell in the energy market, a number of challenges emerge. Changing weather causes sharp fluctuations in the availability of solar and wind energy. As a result, integration with the energy market becomes problematic, as the market needs a predictable commodity that can be offered continuously on a large scale to meet demand.
The weather, the energy demand and thus the prices are constantly changing, exposing the producer to multiple risks. How do you manage those risks, especially if you are a small-scale producer?
The solution is called a virtual power plant (VPP). But how does it work?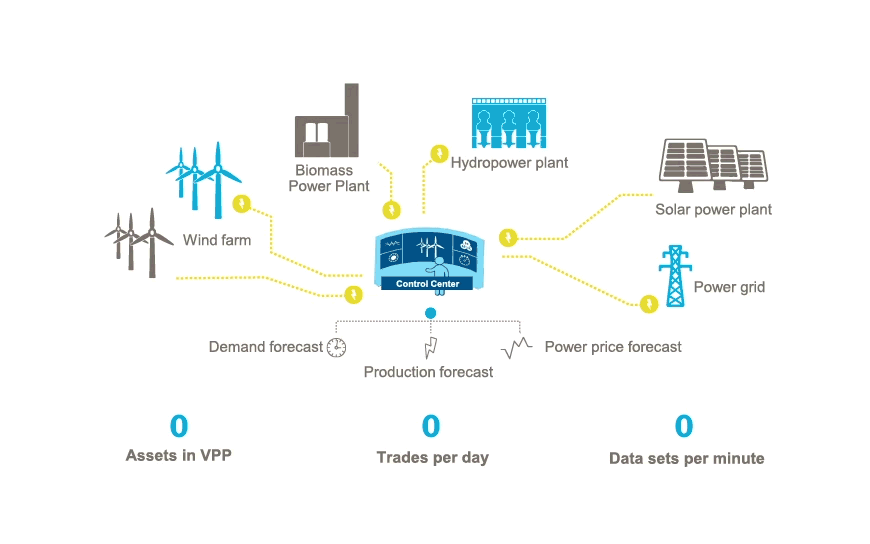 Decentralised renewable energy
Take Statkraft's virtual power plant in Germany as an example.
Onshore and offshore wind power, solar energy, bioenergy, and hydropower are generated by a number of producers spread across country.
"The virtual power plant connects these small power producers. This enables us to sell the renewable power and draw on the full flexibility of the renewable plants as if it were one large-scale reliable supplier. Moreover, the power producers do not have to sell the power themselves, with all the risks associated with fluctuations between supply and demand," says Andreas Bader, Vice President Sales & New Products in Statkraft's Markets and IT business area.
"Because renewables are heavily dependent on weather, you need to know what the weather is doing. As we all know from everyday life, the weather forecasts are often wrong. Even five minutes before you sell the production from your wind park, you are not sure exactly how much you are going to produce."
"You need to forecast and sell your production as efficiently as possible. The short-term market is highly volatile."
Pioneers
Statkraft began work on the very first VPP in 2012 together with partner Energy Meteo Systems in German. Today this innovation has been adapted by other players, and now there are probably more than 50 VPP solutions available.
"The technological development has been significant since we started, and our solution attracts more and more producers," says Bader.
Today the virtual power plant has more than 1300 wind farms in its system, in addition to 100 solar energy, hydropower and bioenergy producers. The total capacity of the virtual power plant exceeds 10,000 MW, about the same as 10 nuclear reactors. That is more than twice as much as Germany's largest power plant, Neurath coal power plant.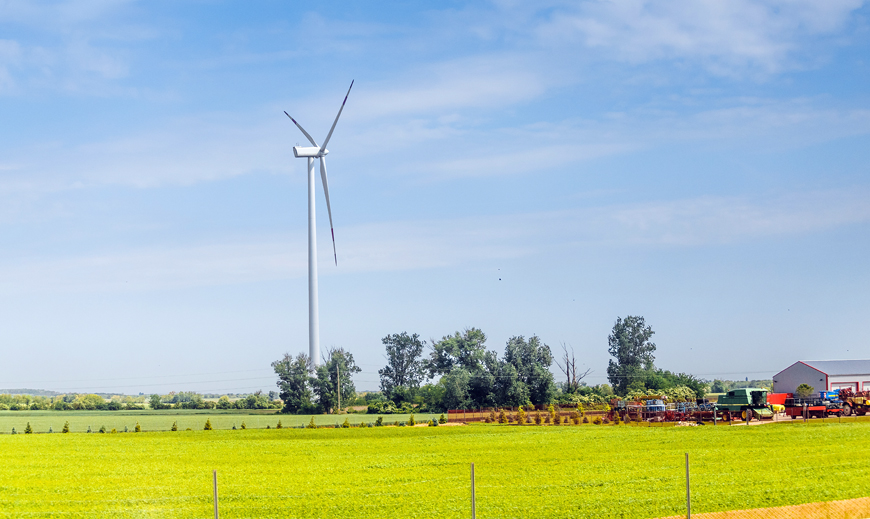 Energy forecasts
As the weather changes, there has been significant uncertainty associated with sales of most forms of renewable energy.
"A number of weather forecasts from leading meteorological institutions are combined and connected with a statistical model we developed in Statkraft. Special warnings on extraordinary weather phenomena, such as the impact of storms, are included, "says Bader.
"To understand the weather and the energy markets, our digital platform processes and analyses more than 50,000 relevant data points per minute."
Maximise return
The virtual power plant is part of Statkraft's digital market access platform operated through Statkraft's dispatch centre in Düsseldorf.
"Our experts build smart algorithms that automatically sell the production of the renewable power plants in the energy markets to minimise risk to our customers and maximise their return by capitalising on the plant's flexibility. This results in more than 10,000 trades per day. The virtual power plant then enables us to remotely control each independent power producer in the grid. For example, in the event of a sudden drop in market price or a grid constraint, we can lower the production rate of the power plant," Bader explains.
"This enables the plant to balance power production in virtual real-time. The independent power suppliers have their production adjusted according to market demands, thus limiting national surplus production and negative prices."
Flexible consumers
The goal is that the virtual power plant will also integrate industrial consumers and decentralised storage solutions. This way, the virtual power plant will combine solar and wind energy with decentralised and flexible small-scale and large-scale consumers, contributing to a clean and green future.
Find more information in this informative video:
Facts about the virtual power plant
Statkraft's virtual power plant in Germany was the first and is the biggest of its kind in Europe.
Around 1300 wind farms, 100 solar power producers, 12 biomass power plants and eight hydropower plants.
Generates a total of more than 10,000 MW. Equivalent to 10 nuclear reactors.
Statkraft is currently rolling out VPPs in the UK, France and Turkey.