Location: Unknown
Photo: Shutterstock
Germany has great ambitions when it comes to renewable energy, including wind power.
Country series: German energy revolution
2017 marked the first year when more power was produced from renewable sources than from coal in the industrial giant Germany. Nuclear power and coal power will be phased out over the next few years, but reaching the target of a renewable share of 65 per cent by 2030 remains a challenge.
Carsten Poppinga
Senior Vice President
Carsten Poppinga leads the Trading & Origination unit, which is part of Statkraft's business area Markets & IT.
Germany is Europe's largest and the world's fourth-largest industrialised country, after the United States, China and Japan. The country generates about 27 per cent of industrial gross value creation in the EU, which is more than the UK and France combined.
Industry accounts for about 90 per cent of Germany's exports, and is the mainstay of the country's economy. Industrial production is energy intensive, and coal has traditionally been the main energy source.
The Commission for Growth, Structural Change and Employment, known as the Coal Commission, recommended phasing out all coal power plants in Germany by 2038, and the last German nuclear power plant is already scheduled to close in 2022. The measures are part of Energiewende, the planned and politically managed green shift in Germany.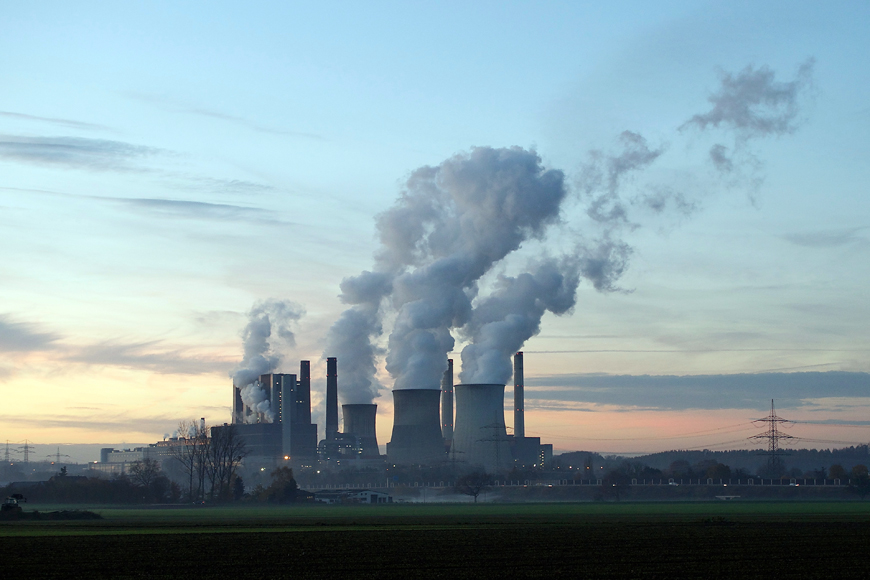 "More than in any other European country, Germany's prosperity is based on a strong industry. The energy transition plays a crucial role for a secure, environmentally friendly and economically successful future. To achieve this, Germany's energy supply will be fundamentally changed; a transition from nuclear power and fossil fuels to renewable energy and higher energy efficiency," says Carsten Poppinga. Based in Dusseldorf, he leads the Trading & Origination unit, which is part of Statkraft's business area Markets & IT.
Germany aims to reduce greenhouse gas emissions by 40 per cent by 2020 compared with 1990 levels.
"Greenhouse gas emissions in Germany fell by 0.5 per cent in 2017 from the previous year. This corresponds to a reduction of 27.5 per cent compared to the international reference year 1990," says Poppinga.
The decline in Germany's CO2 emissions has slowed somewhat in recent years, and it is clear that the 2020 targets will not be reached. The government authorities now expect emissions to be reduced by 32 per cent by 2020.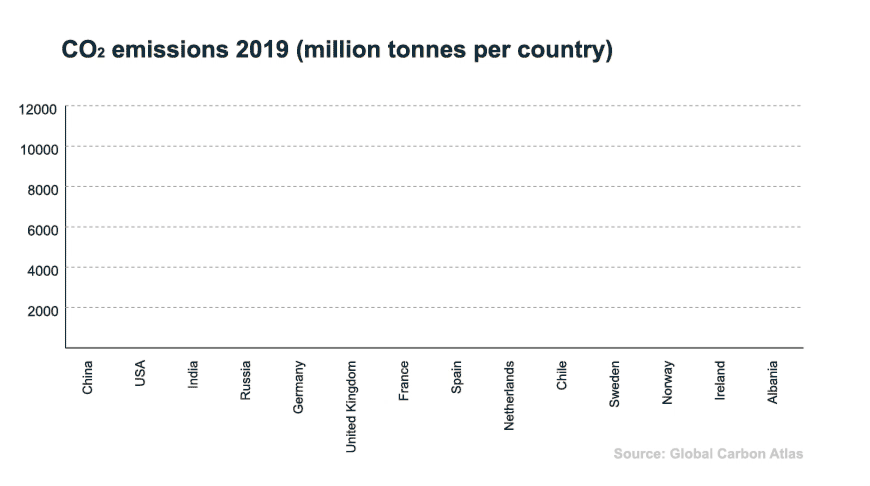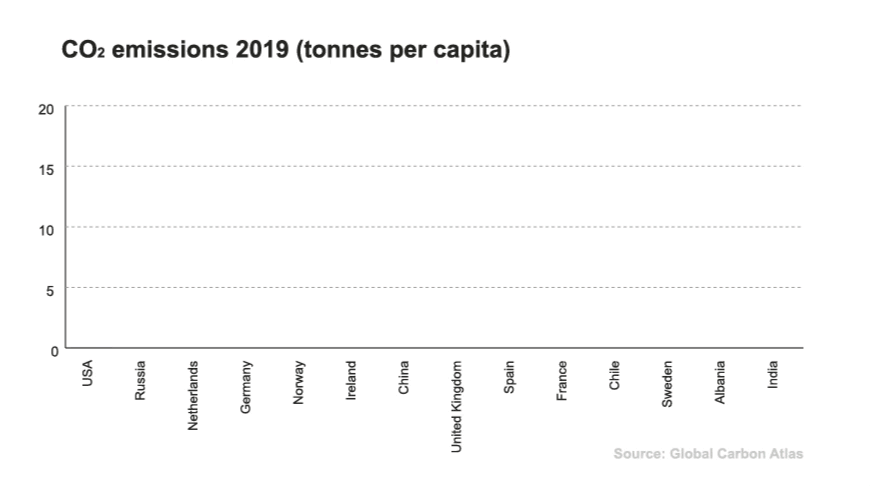 Long distances
Renewable energy sources must be integrated into existing energy systems if Germany's ambitious climate targets are to be achieved. Since the introduction of the German Renewable Energy Act (EEG) in 2000, the share of renewable energy has increased significantly. The EEG stimulates the development, construction and operation of wind power, solar energy, biomass and biogas plants and offshore wind farms. The growing share of renewable sources has meant that the power market in Germany has become more decentralised.
"A large proportion of the electricity consumed in one place is produced elsewhere. For example, the electricity from wind energy in the north is transported to the consumer centres in southern Germany. Expansion of the major trans-regional transmission networks and local distribution networks is therefore crucial for a successful energy transition. At the same time, consumption and conventional power generation must become more flexible," says Poppinga.
The Federal Network Agency (Bundesnetzagentur) estimates that more than 7 700 kilometres of the transmission network must be improved, reinforced or renewed in the coming years.
"Of these, only 1 750 kilometres have been approved, and just over half were built by 2018. The stated political goal of the federal government and the states is to approve construction projects for at least 4 000 kilometres of grid lines by 2021.
The building plans regularly meet resistance from residents and farmers, and nature conservation considerations are also important," he says.
Expansion of connections with neighbouring countries is also becoming more important as the European energy system becomes increasingly integrated.
"For example, we can combine hydropower from Scandinavia and the Alps with wind and solar power in Germany," he says.
An example of this is the undersea power cable NordLink, which in 2020 will link the German and Norwegian power markets together for the first time.
In 2016, the European Commission proposed the Clean Energy for All programme with a series of proposals to update key parts of EU energy legislation to coordinate energy policy and streamline the energy market. All the new regulations came into force at the same time. The new directives must be enshrined in national laws.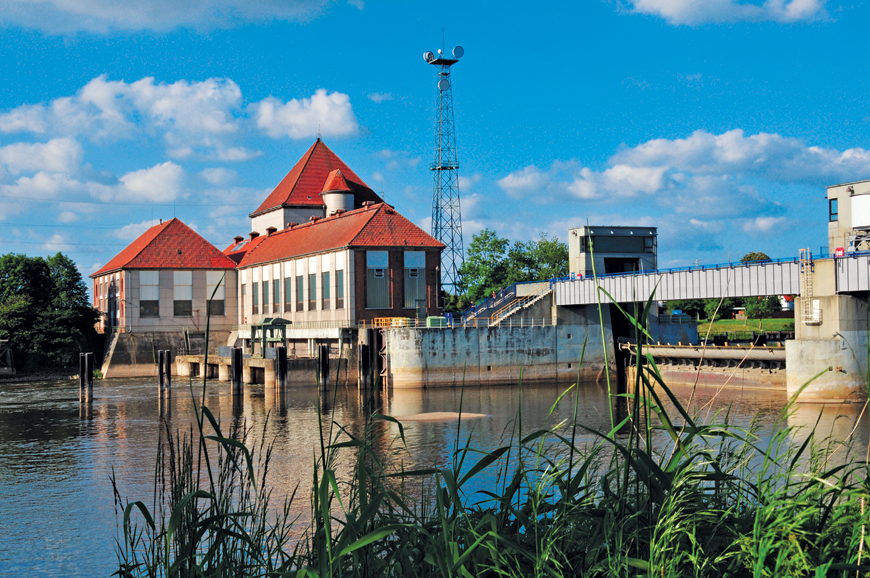 Lower rate of expansion
Digitalisation with the help of smart metres is one element in promoting the energy revolution in Germany. This measure is intended to stimulate optimal utilisation of the power grid. Fluctuations and overloads are unnecessarily expensive: according to the Bundesnetzagentur, "redispatch" – when electricity generation in one power plant is switched off because the grid is overloaded and another plant has to generate more – costs Germany EUR 1.4 billion in 2017.
Because renewable power sources such as solar and wind are variable and weather-dependent, Germany relies on having flexible sources of power to balance its renewable energy. Storing renewable energy is another challenge, as storage facilities are land-intensive.
"Reaching a share of 65 per cent renewable energy by 2030 will not be easy for Germany. One challenge is that the subsidies for renewable installations expire after 20 years," says Poppinga.
As part of the EEG, renewable power producers have received generous subsidies through feed-in tariffs (FIT). These guarantee producers a fixed price per kWh that is higher than the market price. The subsidies for the first renewable installations will expire during the 2020s, and today this system has been replaced by auctions. This has led to a slowdown in the rate of expansion of renewable energy in Germany.
"To keep the old wind and solar power plants alive and help achieve the targets for renewable energy, Statkraft offers Power Purchase Agreements (PPAs)," says Poppinga. PPAs offer market access solutions for renewable energy developers and investors.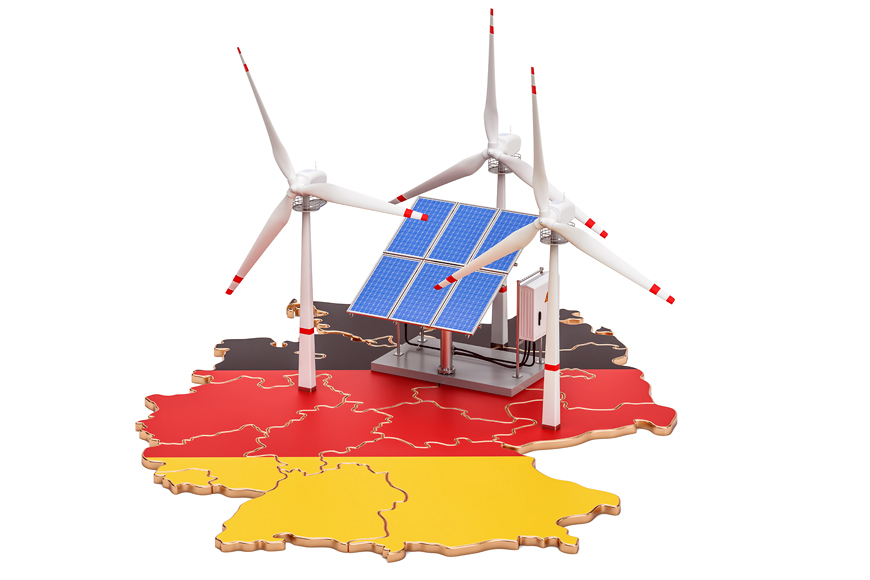 Ambitious growth plans
Since the liberalisation of energy supply in the late 1990s, competition in the electricity and gas markets in Germany has increased steadily. Today, there is competition in the energy production, energy exchange and energy sales markets.
"Consumers can choose among many offers from different energy suppliers. However, there is no competition in the area of electricity and gas grids. They are subject to regulation by the Bundesnetzagentur and state authorities," Poppinga explains.
"Statkraft has ambitious growth plans in Germany. We want to contribute to a green energy future, among other things through increased production of wind and solar power and optimisation of flexible power generation. We will continue to develop our customers' businesses, pursue new business initiatives and conduct marketing and PPA activities," says Carsten Poppinga.
About Statkraft Markets GmbH
Statkraft Markets GmbH opened an office in Dusseldorf in 1999 and serves as a centralised trading hub for Germany, Austria, France, Switzerland and the Netherlands.
All market operations for plants in Germany, as well as Statkraft's assets in the UK, Turkey and Albania, are also carried out in Dusseldorf.
In addition, the Dusseldorf office brings over 12,000 MW of wind and solar capacity in Germany to the market on behalf of external power companies. This capacity can be controlled through Europe's largest virtual power plant. The same is done for renewable power generation in the UK, France, Belgium, Spain and Turkey.
About 460 employees work at Statkraft's office and power plants in Germany.
Statkraft operates flexible power generation with a total capacity of almost 3,000 MW in the country through:
Nine run-of-river power plants
One pumped-storage power plant
Two modern gas-fired power plants, as well as 50-per-cent ownership in a third
Two gas-fired units, which are in "cold reserve"
Two biomass plants
One battery facility
Facts about Germany
Population: 83.5 million
Capital: Berlin
Government: Federal Parliamentary Republic
Chancellor: Angela Merkel
President: Frank-Walter Steinmeier
Language: German


Germany's primary energy consumption (2018)
Oil: 34.3 %
Natural gas: 23.7 %
Renewable: 14.0 %
Lignite: 11.3 %
Coal: 10.0 %
Nuclear power: 6.4 %
Other: 0.4 %
(Source: AG Energiebilanzen)
Germany's power generation (2018)
Lignite: 24.1 %
Wind: 20.4 %
Nuclear power: 13.3 %
Coal: 13.4 %
Solar: 8.4 %
Gas: 8.1 %
Biomass: 8.2 %
Hydropower: 3.1 %
Other: 1.0 %


Total: 545.46 TWh
Percentage renewable: 40.6 %
The figures show net power generation for public power supply. Self-production of electricity in industry is not included. (Source: Fraunhofer ISE)