Global English
Location: Unknown
Photo: Shutterstock
The development of renewable energy sources is part of Statkraft's global strategy, and France is part of that effort.
Country series: Towards a greener future for France
Nuclear power nation France faces massive changes in the energy sector in the years to come. An ambitious commitment to wind and solar power is one of the measures that will ensure that the climate targets are met.
Arnaud Bellanger
Directeur général
Arnaud Bellanger is Statkraft's country manager in France and head of the Hydropower France unit, which is part of the company's Market and IT business area.
France has Europe's second highest energy consumption after Germany. The country is the world's second-largest producer of nuclear power after the United States and has a higher proportion of nuclear power in its power supply (72 per cent) than any other country in the world.
President Emmanuel Macron declared in 2018 that the country would reduce the nuclear share of the power supply to 50 per cent by 2035 and shut down 14 of its 58 nuclear reactors by 2035. The country will also shut down its four remaining coal power plants by 2022. Macron's commitments are based on the PPE (Programmation pluriannuelle de l'énergie), the Government's multi-year governance programme for energy policy.
All French nuclear power plants are owned and operated by EDF (Électricité de France), in which the French state owns 83.7 per cent of the shares (2018).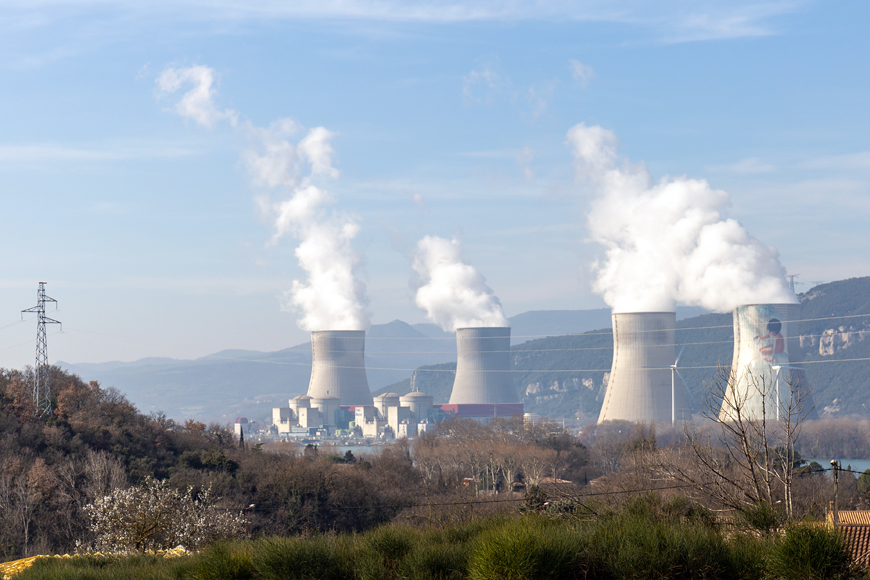 Building relationships
Hydropower is the second-largest power source in France. EDF holds 80 per cent of the hydropower licences in the country, while the French multinational energy company Engie holds 15 per cent. France is in tenth place worldwide in installed hydropower capacity, totalling 26 GW in 2018.
France's annual hydropower production is about 60 TWH, just over half of Norway's production. The French hydropower market is going to change, as state-owned licences will be tendered on the open market after 75 years. One fifth of installed capacity will already be tendered by 2020 and even more by 2030.
Statkraft established an office in Lyon, France in 2009, where 10 employees work today. Statkraft has ambitious plans, and the initial goal is to acquire a licence for hydropower production.
"We're still in a phase where we're developing business opportunities. The oldest licences expired ten years ago, and that was why Statkraft wanted to establish itself in France at that time. However, the French state has extended EDF's licences one year at a time. Consequently, we're continuing our work on preparing the best possible offer for the day it becomes possible to submit offers for a licence," says Arnaud Bellanger, Statkraft's country manager in France and head of Hydropower France.
He emphasises that an offer is not just about price; it will be evaluated on three important criteria:
Price: That Statkraft proposed the best fee (based on the realised annual turnover) for the licence.

Electricity output growth: That Statkraft can guarantee an increase in energy production based on a contractual investment plan.

Stakeholders: The French State expects the candidates submitting offers to take into account the requirements from several stakeholders – fishermen, environmental NGOs, tourist associations, farmers, local elected officials and inhabitants living near the concession.
"Ten years ago, several companies established teams in France to submit offers for hydropower licences. Today, for all practical purposes, Statkraft is the only one remaining with a clear and sound business organisation. We're constantly meeting with politicians and various stakeholders – we build relationships and explain who Statkraft is and why we are good for France," says Bellanger.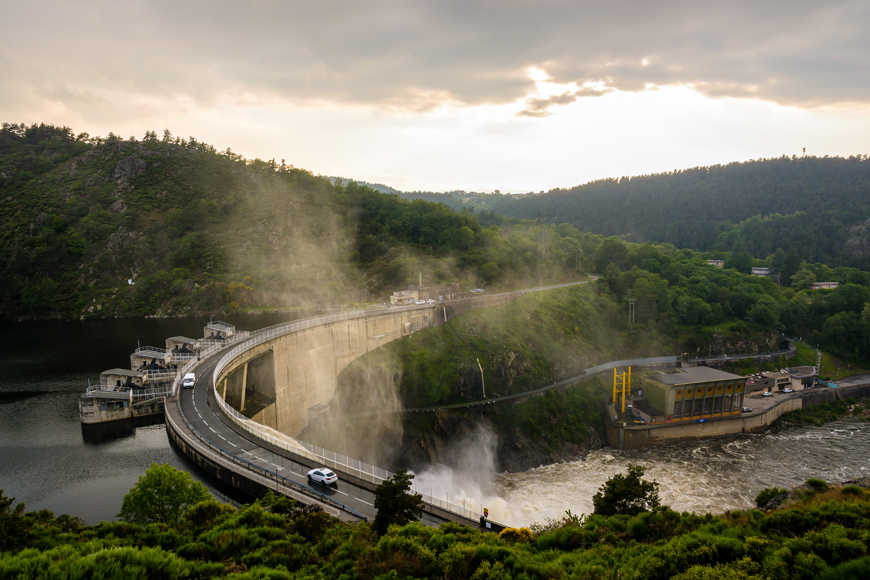 Facts about France
Population: 67 million
Capital: Paris
Government: Democratic republic
President: Emmanuel Macron Prime Minister: Édouard Philippe
Language: French
Power sources in France
Installed capacity in GW in 2017:
Nuclear power: 63.1
Hydropower: 25.5
Conventional thermal power: 21.8
Wind power: 13.0
Solar power: 7.3
Other renewable sources: 1.9
Source: RTE (Réseau de Transport d'Electricité)
Top 10 in hydropower
Installed capacity in GW in 2018:
China: 352
Brazil: 104
USA: 103
Canada: 81
Japan: 50
India: 50
Russia: 49
Norway: 32
Turkey: 28
France: 26
Source: hydropower.org