Location: Sunndal, Norway
Photo: Karl H. Ystanes
An old wheel from a Pelton turbine is located outside Aura power plant at Sunndalsøra in Sunndal Municipality in Møre og Romsdal County.
Energy: Do we have enough power to face the future?
A power surplus and a common power market provide flexibility, predictability and relatively low prices for Nordic electricity customers. What happens when the green shift goes into high gear and many sectors need to be electrified? Do we have enough power to face the future?
Caroline Østlie
Vice President
Caroline Østlie is head of the Strategic Market Analysis unit in Statkraft.
There is currently a power surplus in Norway and the rest of the Nordic countries, and even with the increased need for electricity for transport and industry, Statkraft's analyses indicate that the surplus will increase in the years to come. The main reason is the many wind farms being built or planned for development.
Common Nordic market
"In Norway, many people are concerned about electricity prices, power cables to other countries and protecting Norwegian hydropower. It's easy to forget that we're part of a Nordic power market, which also has several cables connected to the European continent. This is important for Norway and the other Nordic countries," says Caroline Østlie, head of the Strategic Market Analysis unit in Statkraft.
To hear the sound, move the mouse pointer over the image and click on the speaker icon. (Video: Oda Hveem)
"In a 'normal year' Norway currently has a power surplus of approximately 10 terawatt hours (TWh). Most of the power production in Norway comes from hydropower, and the inflow to the power reservoirs from rain and snow melt has a lot to say for the power balance. Today, annual Norwegian hydropower production can vary by more than 20 TWh above or below 'normal' as a result of variation in rain and snow fall. This means that in dry years Norway can have a net power deficit and be dependent on imports from neighbouring countries. In years of heavy rainfall, Norway can be a net exporter of power and thus offer flexibility and contribute to the green shift both in the Nordic region and in Europe."
It should also be mentioned that during a day there will usually be both imports and exports out of Norway, and it is the market that decides the direction of the power flows.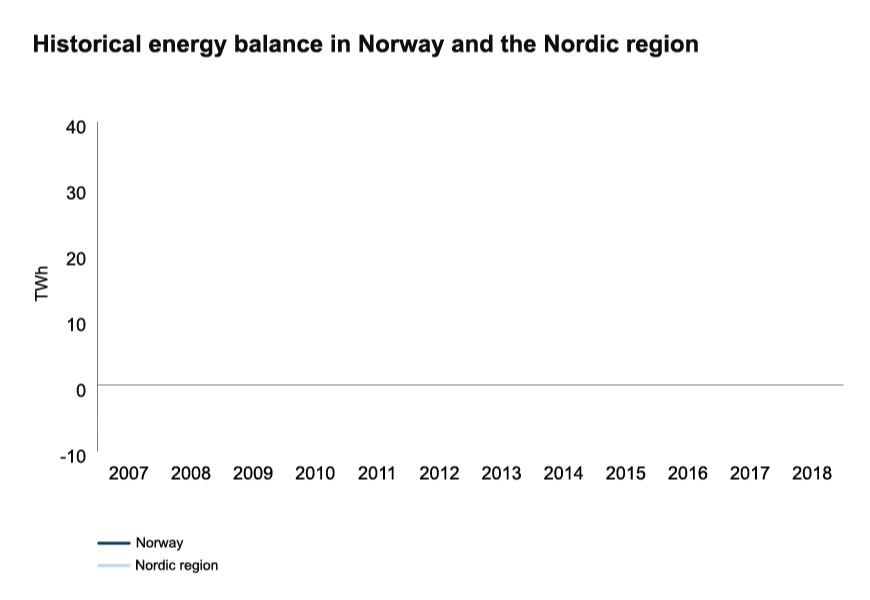 Expected growth in consumption
Over the past eight years, Norway and the Nordic countries as a whole have had a power surplus. But Østlie points to a number of developments that indicate an increasing need for electric power in the years to come.
"First, it's expected that the transport sector, both passenger cars and heavy transport, will be electrified or increase its use of hydrogen. This will require more power, both directly for charging and indirectly for producing hydrogen through electrolysis. In addition, the power-intensive industries have signalled an increased demand for power over the next few years. Power consumption is also expected to grow as a result of new data centres. There is considerable potential for establishing data centres in all the Nordic countries. Norway is also planning further electrification of oil and gas platforms in the North Sea. And the plans for battery factories, such as in Sweden, will require more power."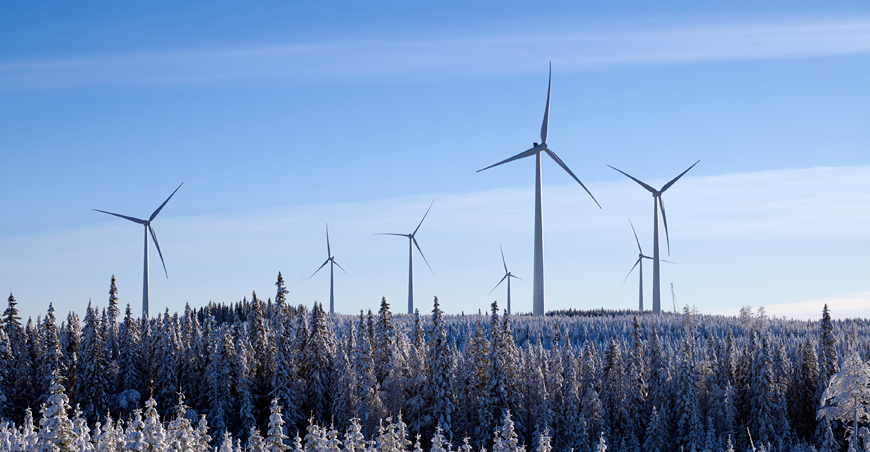 New wind power
But how can the power surplus for a normal year in the Nordic region increase at the same time as we use more power?
"We expect increased wind power production," says Østlie. "Both Sweden and Denmark have already considerably expanded their development of wind power, and this trend is expected to continue in all the Nordic countries. In Norway and Sweden, approximately 20 TWh of wind power is under construction, and in addition more than 30 TWh has been licensed. Wind power is the cheapest form of new power generation and has such low construction costs that it no longer needs subsidies. Nevertheless, there will be tough competition between new projects, and only the best projects will be profitable. We also assume that the resistance to wind power development will increase as the project pipeline is constructed."
Other renewable energy sources will also contribute to an increased power surplus.
"We expect small-scale solar power to increase somewhat in the Nordic region by 2040 because of falling technology costs, although some subsidy may still be necessary. Hydropower will also contribute to an increased power surplus. A number of new small-scale power plants and upgrading of existing generation facilities are expected. Moreover, climate change will cause increased precipitation and thus higher production," says Østlie.
Nuclear power?
Both Sweden and Finland currently have nuclear power plants, but the future of nuclear power is uncertain and controversial.
"Sweden plans to close three of its reactors by 2021, and the remaining six reactors will reach the end of their technical lifespan by 2045. In Finland two new reactors are expected, and thus in total Nordic nuclear production is expected to be rather stable in several years to come."
Statkraft expects that the power surplus in a normal weather year will increase over the next few years, both for Norway and for the Nordic region in total.
"This is because the growth in renewable power production is expected to exceed the increase in consumption. There is greater uncertainty in the long term, but despite electrification and more consumption, it is likely with a power surplus in Norway and in the Nordic region in many years to come," says Caroline Østlie.