A new level of credibility for PPAs
Imagine innovative and tailor-made solutions to support your company in delivering on your sustainability targets through the next step in renewable procurement. Since 2020, Statkraft has been offering 24/7 renewable solutions on an industrial scale including a highly credible and sustainability-driven concept for a 24/7 PPA called "Pure Statkraft PPA".
100% green energy at all times
When it comes to green energy around the clock, Statkraft is a pioneer and market leader in Europe: Our portfolio of flexible and fluctuating renewable power plants allows us to supply realtime power demand around the clock. This is called the 24/7 PPA.
The solution supports the build-out of new solar and wind projects, actively helping to decarbonize the grid. We can combine flexible and fluctuating renewable generation and make sure renewable production is happening at exactly the moment consumption is occurring. In countries that do not offer hourly certificates this concept can be certified by an independent authority for its additionality and real-time components.
Over a century of experience at your fingertips: Statkraft has long been Europe's largest renewable energy generator and we are actively investing to produce what the world needs most today – 100% in renewable energy.
"The Pure Statkraft PPA supports companies in delivering on their sustainability targets by supplying renewable power in real-time. It empowers corporates, industrials and commercial companies to make a highly credible claim with regards to their green value."
Originator at Statkraft and member of EnergyTag and Eurelectric 24/7 PPA taskforces
100 % green energy, 24/7: What it means
For a 24/7 green PPA, consumption and production are matched in real-time. With a classical green PPA, fluctuating sources like solar and wind can only cover part of the consumption profile of a consumer on an hourly basis. The consumer needs to buy the rest of the power in the spot market, where it will likely have a fossil fuel origin.
With a 24/7 green PPA, Statkraft's flexible hydropower can be utilized in these situations and supply the differential, supplying a customer 100 per cent at every specific hour. With our hydropower portfolio, we are in a unique position to overcome an often-cited barrier to 24/7 green energy: the intermittency of renewable energy production.
Why aim for green energy around the clock?
For consumers with the ambition to moving towards and beyond 100 per cent green energy
For various industries, from transport over automobile and their suppliers, to heavy industry and chemistry, retail, and many more
For the highest form of credibility in the market
Benefits of a certified 24/7 PPA
Around the clock: achieving 100 % green energy at all times
Demand-based: meeting your consumption needs precisely
Real-time: measuring with hourly or even quarter-hourly granularity
Integrated: combining intermittent wind and solar power with flexible hydro power
Additional: furthering the energy transition through additionality and regionality
Innovation, powered by Statkraft
We work with Eurelectric, the federation for the European electricity industry, and Energy Tag, an independent, non-profit, industry-led initiative to define and build a market for hourly electricity certificates, on setting global standards for energy certificates. Through our common work, we want to enable energy users to verify the source of their electricity and carbon emissions in real-time.
Read more about the EnergyTag Initiative
Our expert for 100 % green energy, around the clock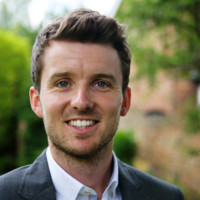 Max Andrews
Head of Nordic Environmental Products