A new level of credibility for PPAs
Imagine innovative and tailor-made solutions to support your company in delivering on your sustainability targets. In 2020, Daimler and Statkraft have inked a deal on an industrial scale including a highly credible and sustainability-driven concept for a 24/7 PPA called "Pure Statkraft PPA".
100% green energy at all times
Our portfolio of flexible and fluctuating renewable power plants enables supply to fit power demand around the clock. The solution supports the build-out of new solar and wind projects. The concept is certified by an independent authority (TÜV) for its additionality and real-time components.
Over a century of experience at your fingertips: Statkraft was Europe's largest renewable energy generator long before the climate crisis and we produce what the world needs most today – and invest 100% in renewable energy.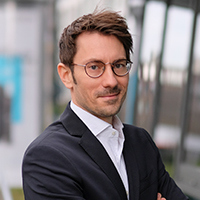 "The Pure Statkraft PPA supports companies in delivering on their sustainability targets by supplying renewable power in real-time. It empowers corporates, industrials and commercial companies to make a highly credible claim with regards to their green value."
Originator at Statkraft and partner for power supply