Photo: Hans Fredrik Asbjørnsen
Virtual power plants
Wind power, solar energy, bioenergy and hydropower are generated by numerous producers spread geographically. By connecting them virtually, Statkraft bundles them into one large-scale and reliable supplier.
The artificially created entity can be traded in the market but can also be directly connected with small- and large-scale consumers such as storage and industrial consumers. Statkraft Unity, our trading platform, allows our customers' intermittent renewable generation to be scheduled seamlessly. The flexibility of the renewable plants can thus be fully leveraged and work to the advantage of the power generators as well as the grid operators and energy consumers.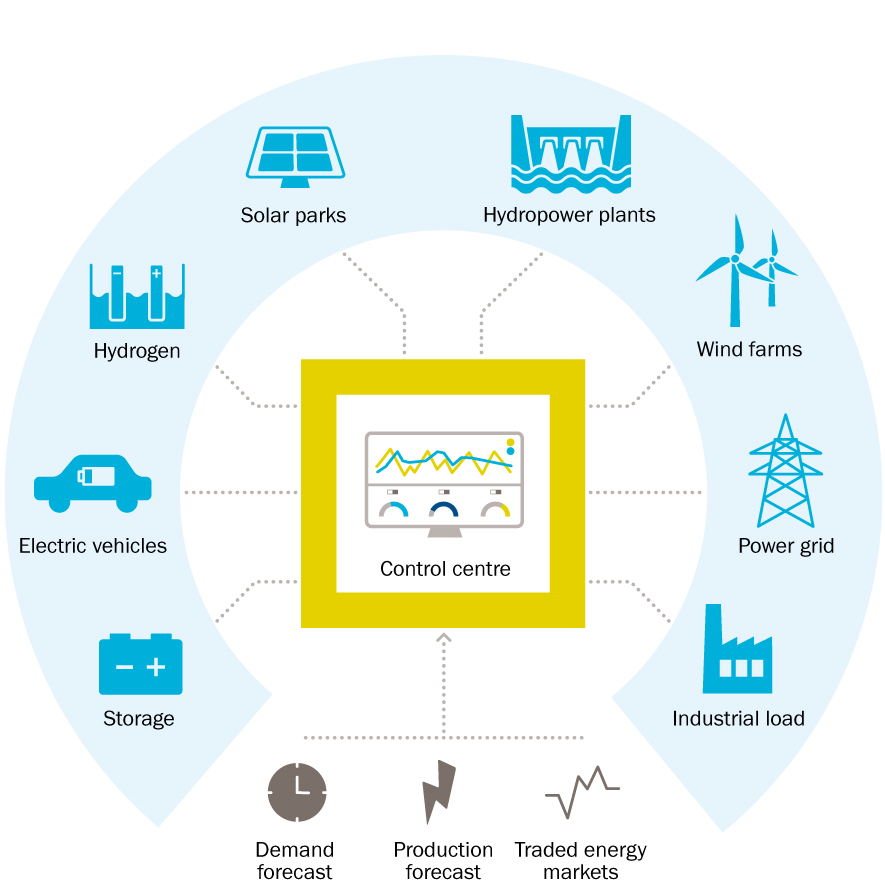 Today, Statkraft operates the largest VPP in Europe: more than 10 GW installed capacity from over 1,000 power generators are equivalent to 10 thermal power plants and could power a major city.
In Germany and in the UK, as part of our market access services and power purchase agreements, we offer the integration of our VPP.
"Statkraft Unity uses a combination of computer algorithms and expert trader supervision to enable flexible generation assets and customer consumption to be deployed optimally. It makes billions of calculations a year and steers devices in real-time, adjusting to best utilise the changing availability of wind and solar resources."
VP Sales & New Products UK
Related content
Photo: Torbjörn Bergkvist
Explained: virtual power plants
It tolerates shifting weathers, consists of thousands of independent power producers and has an installed capacity of more than 10,000 MW. What we are talking about? Europe's biggest virtual power plant.
Read more
The Tidong River, India
Photo: William Wootton
Flexible assets
We leverage our expertise in asset management and trading to optimise our own and our customer's facilities across all relevant markets ensuring value optimisation for generators and stability of supply for consumers.
Read more