Photo: Andreas Gücklhorn on Unsplash
Innovation
Innovation has been at the core of our company since its early beginnings in the late 1800s. Ever since the bold feats of engineering back in our hydropower pioneering days, our mission has been to lead the shift to renewable energy.
What we're working on
Our portfolio is carefully composed to ensure a balance between short term initiatives aimed at improving existing core business and long-term activities designed to explore new business models.
Read more about some of our initiatives here
Photo: Eivind Bull-Hansen
A foundation of knowledge
As the energy markets are changing at record pace and technological breakthroughs are transforming how we produce and consume energy, our understanding of technologies and trends is increasingly important.
Find out more
Open innovation
Collaboration is key to our innovation. That's why partnerships with universities, research institutes, start-ups and relevant industries is fundamental in our approach to innovation.
Read more about how we work with partners
Partner with us
We are constantly looking for relevant partners. Get in touch with us below. Contact Marit if you are associated with a research institute, university and/or industry and contact Arne if you would like to share an innovative idea with Statkraft.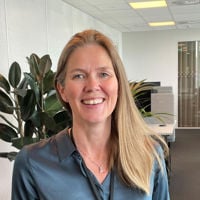 Marit Ronæss
VP Group Research & Development
Arne Haugland
VP Early Phase Initiatives
Photo: Helloquence on Unsplash
Statkraft Ventures – an innovation tool
In 2015, Statkraft established the company Statkraft Ventures which partners with dynamic start-ups that are disrupting energy markets and technologies. The company is an innovation and growth tool with focus on business models in and around distributed energy, energy management and trading. By investing venture capital, we support up-and-coming companies to explore disruptive technologies beyond our core business.
Photo: Hans Fredrik Asbjørnsen
Join us
At Statkraft, we know that our people are the most important sources of ideas that take us one step closer to an energy world based on renewables. If you want to work in a culture that encourages bold and innovative thinking, visit our careers section.
Visit our Careers section