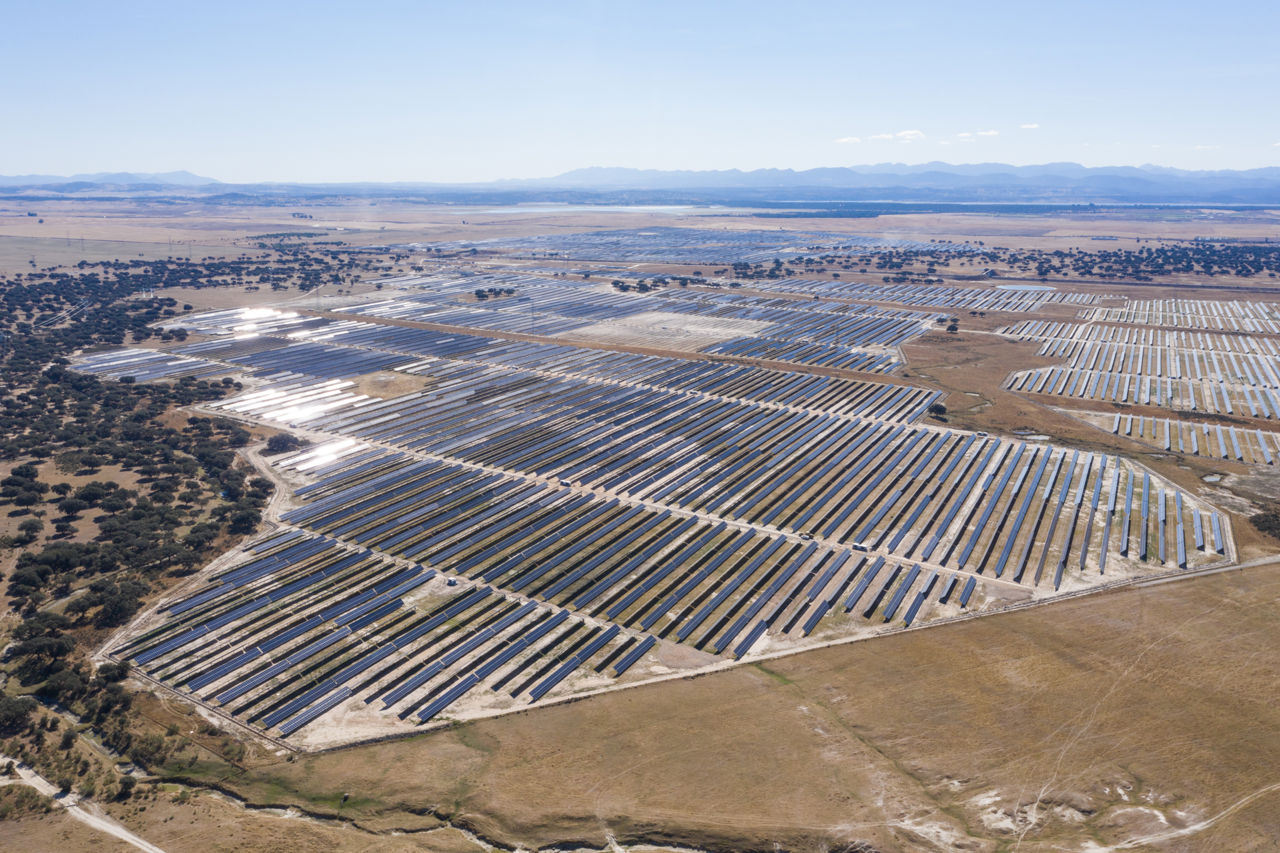 Talayuela Solar
Talayuela Solar is one of the largest photovoltaic solar energy projects in Europe. With its 300MWp (more than a million photovoltaic panels), it generates approximately 600GWh / year.
The clean energy produced is similar to the energy needed to serve 150,000 homes equivalent to the city of Badajoz for a whole year.
Talayuela Solar has been designed to be an environmental benchmark, integrating the latest generation technologies and construction techniques that have minimized the impact to the land and fauna during its construction. In addition, the project has been a source of local job creation, generating more than 300 jobs throughout the construction period.