Student blog: The Statkraft Experience
This week has been a very busy one for us at the office. We have our final presentation next week which means there has been a lot of preparation to do and we have had to make some difficult decisions about what information to include. Luckily we have had lots of help from other employees who have taken time to go through it with us!
We also took some time to watch some of the other department's interns give their presentations, although we were not allowed to attend physically because of covid regulations.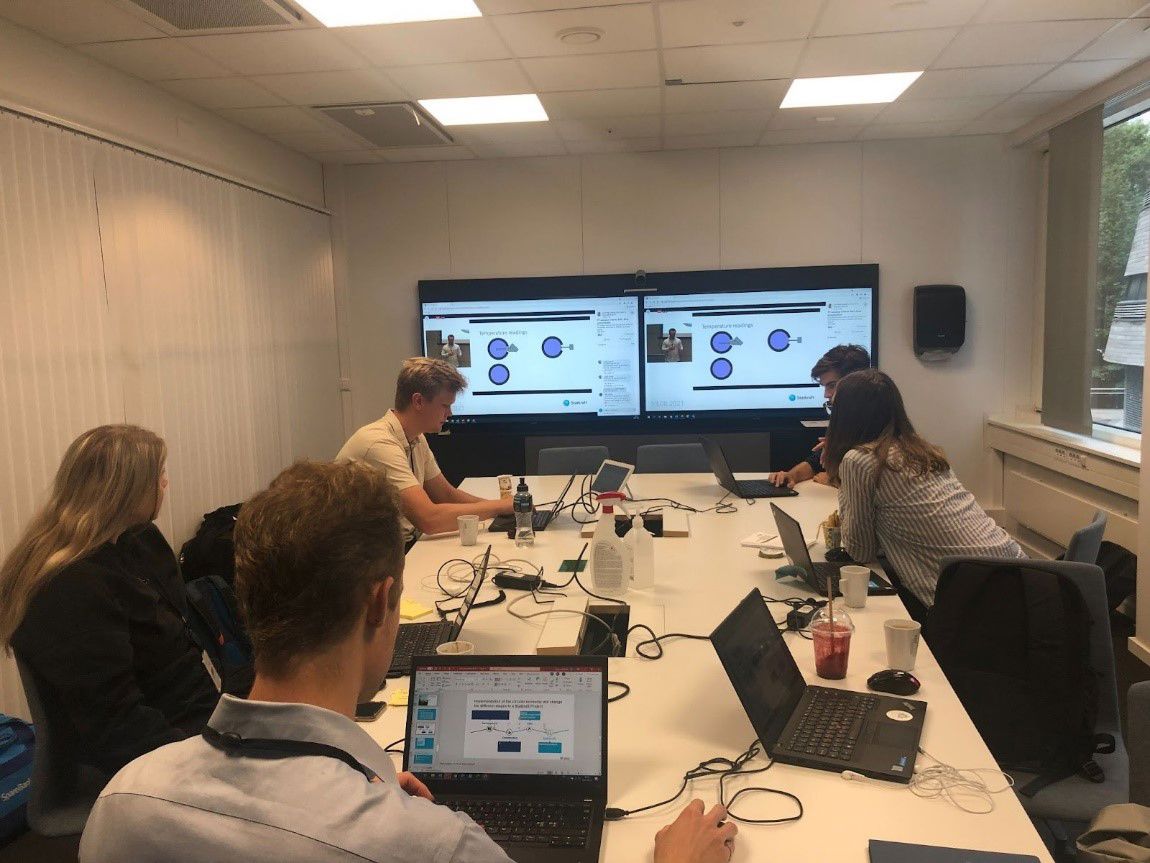 It was super interesting to learn about what the Production interns have been doing all summer!
We have also had a lot on our minds this week with the release of the most recent IPCC report. It has served as a grave reminder of why what we are doing at Statkraft is so important, and how lucky we are to be working at a company that is so dedicated to creating a more sustainable future. Coming from an environmental science background I was a little bit skeptical about working in a corporate environment, but I have been pleasantly surprised by Statkraft at every turn. From the very first week it has been clear that everyone here is dedicated to sustainability and wants to do as much as they can. And this goes all the way to the top, with even the CEO telling us how important our topic is when we ran into him at lunch one day.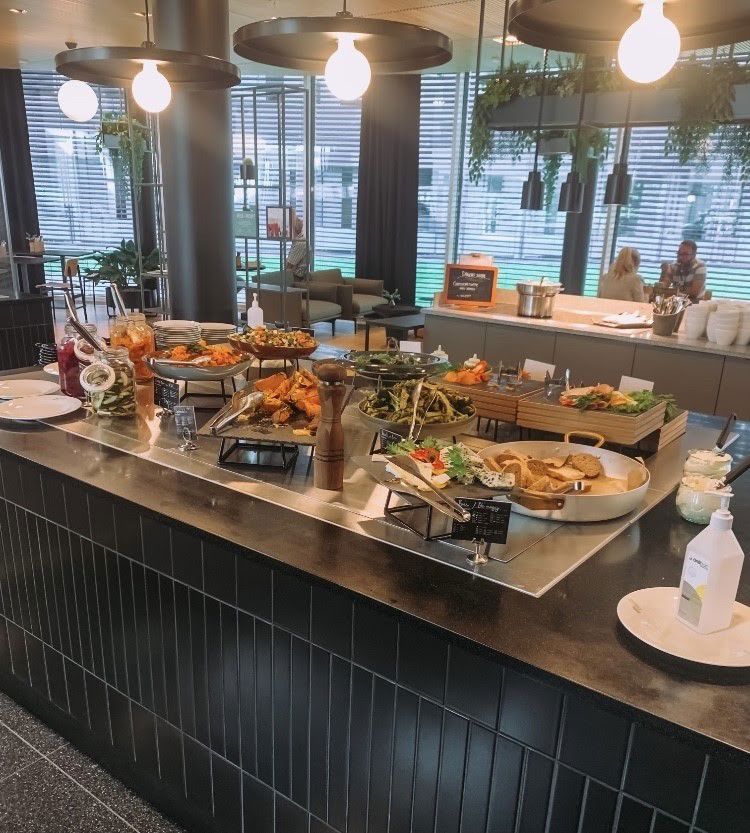 The lunch buffet is delicious, and also a great place to meet other people!
The fact that we have been given such an important topic is a testament to how much faith Statkraft shows in their interns. So much of what I do at university is completely theoretical, but that is not the case here. Despite the fact that we are "just" interns, everyone we have met in the office (and in Teams meetings) is excited to hear what we have been doing and it really feels like our work this summer will have an impact. I have lost count of the number of times I've been told how great it is that we're doing this project because the circular economy is so important! (And I'm trying not to count the number of people who said they will watch our presentation — there could be up to 4,000 when you include everyone who could watch online.)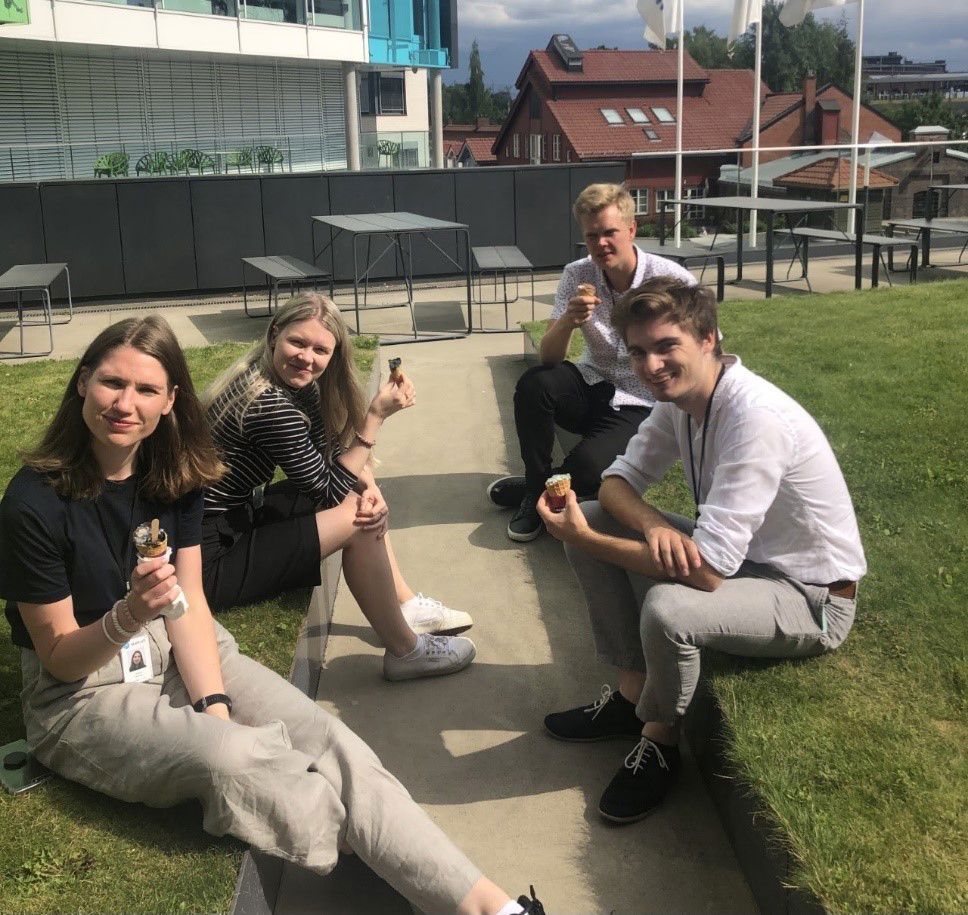 We like to take ice cream breaks whenever we get too stressed about the presentation.
All summer I have been thinking about how happy I am to work at Statkraft. The work environment has been amazing and has allowed for a lot of personal growth (for more on this I recommend reading Tarjei's blog from earlier this week.) Statkraft has a lot of confidence in us which has given us incredibly valuable experience solving problems for ourselves and really having ownership of the full project from start to finish. At the same time they have also been very supportive. I have never once felt like I was asking a stupid question, and when we did get things wrong nobody made us feel bad about it. In fact, everyone has been very enthusiastic about helping us and we've even had some early morning feedback meetings with people who are supposed to be on vacation. This support hasn't even been limited to our project, we've also gotten lots of career and job recruitment advice.
This week I've been especially glad to work at Statkraft. The IPCC report has been weighing heavily on everyone's minds but I am very hopeful knowing that there are so many incredibly talented people working so hard in renewable energy (and if our presentation goes well, maybe they'll be working on the circular economy soon too!)
Check back next week to see how it goes and read our final reflections!
Kenisha and the project team