Otto Loserth, managing director of E-WALD and Jörg Hofmeister, head of e-mobility at Tank & Rast are on the same page
Statkraft's EV-charging business in Germany is growing
The company's German EV-charging affiliate E-WALD GmbH closed a deal with Tank & Rast to modernise existing EV-chargers and to expand the existing charging business at the German motorway services provider's locations. In the next two years E-WALD will equip 52 locations with modern high performing charging technology.
A significant increase in EV sales is expected in Germany in the coming years. This requires the charging infrastructure for EVs to be expanded at the same rate. There are around 35 000 publicly available EV charging stations in Germany. The plan is to increase this number to over 50 000 in the next few years and to one million by 2030.
The cooperation between E-WALD and Tank + Rast contributes significantly to seamless electric mobility on German motorways from the North and Baltic Sea, respectively, to the Alps and from Western to Eastern Germany.
"We are very pleased that E-WALD is entering into this long-term partnership with Tank & Rast. Statkraft has many years of experience with electric mobility in Norway, the market with the world's highest market share for electric vehicles," says Bjørn Holsen, Senior Vice President New Business at Statkraft. "We support E-WALD's ambitious growth targets in the German e-mobility market".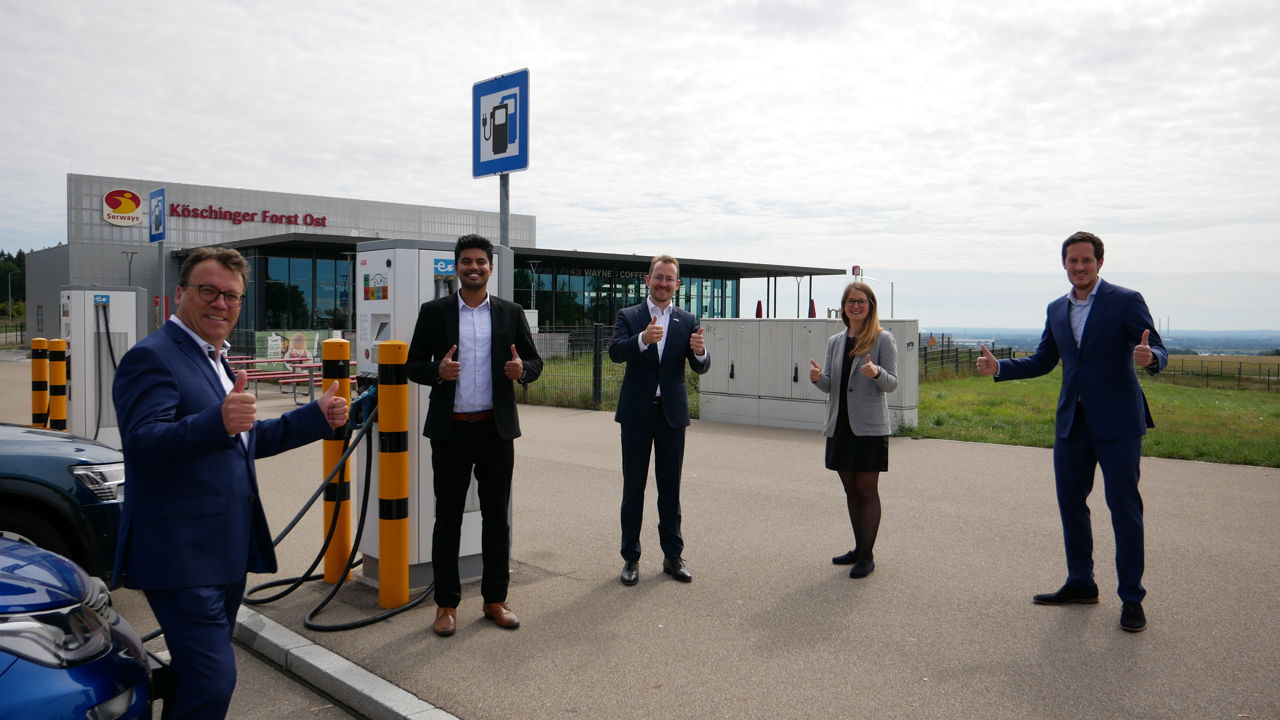 Ambitious targets
Statkraft aims to become a leading player in EV charging in Europe. Through its ownership in the Norwegian company Grønn Kontakt, Statkraft has extensive experience from Norway and wants to leverage this know-how in Germany, too.
In 2018, Statkraft acquired a majority share in the Munich-based company eeMobility. The company offers charging solutions for corporate car fleets. In 2019, Statkraft acquired the company E-WALD, also based in Bavaria. E-WALD operates more than 1,000 public charging stations throughout Germany and offers an electric vehicle sharing service.