Global initiative aims to innovate renewable energy certification scheme
One step closer to the future: clean energy around the clock made possible for corporates, industry and energy suppliers. Statkraft is a member of EnergyTag, an industry initiative to enable 24/7 clean energy and increasing transparency and granularity.
After leading the way together with Daimler Mercedes-Benz in Germany with a 24/7 PPA Statkraft now runs a pilot project in Norway over the summer.
Imagine a car factory in Germany that supplies electric vehicles to car retailers all across Europe. These retailers want to sell vehicles that are 100% sustainability sourced with zero carbon footprint – a promise that has growing appeal to an environmentally conscious consumer base. To make this claim, however, the manufacturer must electrify their plant with 100% renewable power, at all times – a promise that has been difficult to make until now.
Statkraft's Head of Nordic Environmental Products, Max Andrews, says that the EnergyTag initiative was born out of the growing desire, among companies like Google, Microsoft, and others, to find a more transparent way to verify that the power consumed, hour-by-hour, is renewably sourced.
"The EnergyTag initiative stems from sustainably focused corporates and customers wanting to verify (on a much more granular level) that the energy consumed by their data centres was from a renewable source at the time of consumption. Statkraft is one of the participants in this global programme. We have shown that we are capable of delivering demand-based power in real-time together with Daimler and the TÜV-certification in Germany and we will now run a pilot project with Tibber, Norway's fastest growing electricity supply company. The aim is to test new ways of tracking hour-by-hour consumption and generation without relying on outside parties."
The overall aim of the EnergyTag initiative is to improve the system for verifying renewable energy in real-time. Consumers can be certain that they are getting renewable energy at the time of consumption. The idea is that by evolving the way that renewable energy is calculated and certified, EnergyTag can be a catalyst for accelerating the clean power shift.
"To this day, we use Renewable Energy Certificates (REC) to verify a purchase of renewable energy at a monthly or annual level," explains Andrews. "Think of EnergyTag as an initiative aiming at standardising a more granular version of this certification at the hourly level as the next step in renewable procurement."
RECs are like a receipt for purchase (that you pay for), giving proof that you are buying renewable energy. Without it, your energy is just energy, with no 'renewable' marker. The RECs also provide an extra revenue stream for renewables producers, acting as an incentive to invest further. However, today's RECs only verify that you are purchasing renewable energy on a monthly granularity. They give no indication as to the exact hour that the megawatt-hour was produced.
"We are working with the EnergyTag initiative to break this down, on an hourly basis, to show when that electricity was produced, and ensure that in near real-time, enough renewable energy is being generated to satisfy consumption."
The idea of hourly energy certificates essentially means that an energy buyer could purchase certificate-backed electricity for five hours on 15 July from 12 a.m. to 5 a.m. proving that an amount of renewable power equivalent to their consumption was being generated exactly during that timeframe, hour by hour.
"By calculating on a more granular level, we believe that consumers will be more aware of when they consume the electricity, moving certain power-hungry tasks to times when renewables are more readily available. We also believe that this will incentivise the power producers to produce renewable energy at the correct times, when demand is high, and to consider investment in storage, such as through batteries, to meet demand at times when supply is low," says Andrews.
Andrews envisions a future scenario in which consumers and corporates have a choice when selecting their power plants, allowing them to opt for the 24/7 renewables tariff to fully ensure carbon-free operations or living.
"Traceability is important, and people today want to know where their clothes are made, how far their food has travelled, and from where their electricity is sourced. The EnergyTag initiative gives us a deeper level of information, helping us all make smarter choices for our planet," says Andrews.
The Statkraft and Tibber pilot project aims to be finished by September 2021 and will involve all Tibber customers in Norway, who will be the first in Norway to get 24/7 renewable power as part of their electricity deals. The lessons learned will be shared with peers in the programme, with the goal of bringing a standard for more granular, 24/7 energy certificates to the mainstream in a few years' time.
Check out other articles by Statkraft on 24/7 renewable solutions
24/7 PPA by Statkraft
A new level of credibility for PPAs thanks to 100% green energy around the clock.
Read more
Co-development breeds innovation
Statkraft Originator Dr. Klaas Bauermann answers questions on tailor-made PPAs.
Read more
If you would like to find out more
Keep your eyes open for our Explained by Statkraft article "Future of Energy Certificates" which we will publish on this website during the summer.
Contact us for more information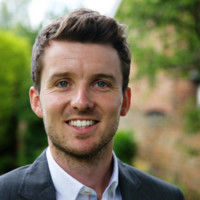 Max Andrews
Head of Nordic Environmental Products