Ireland and Norway working together to deliver climate action
Statkraft's Irish and Norwegian links were highlighted this week, particularly how important the Irish renewable energy market is for Statkraft and how both countries were committed to working together to deliver climate action.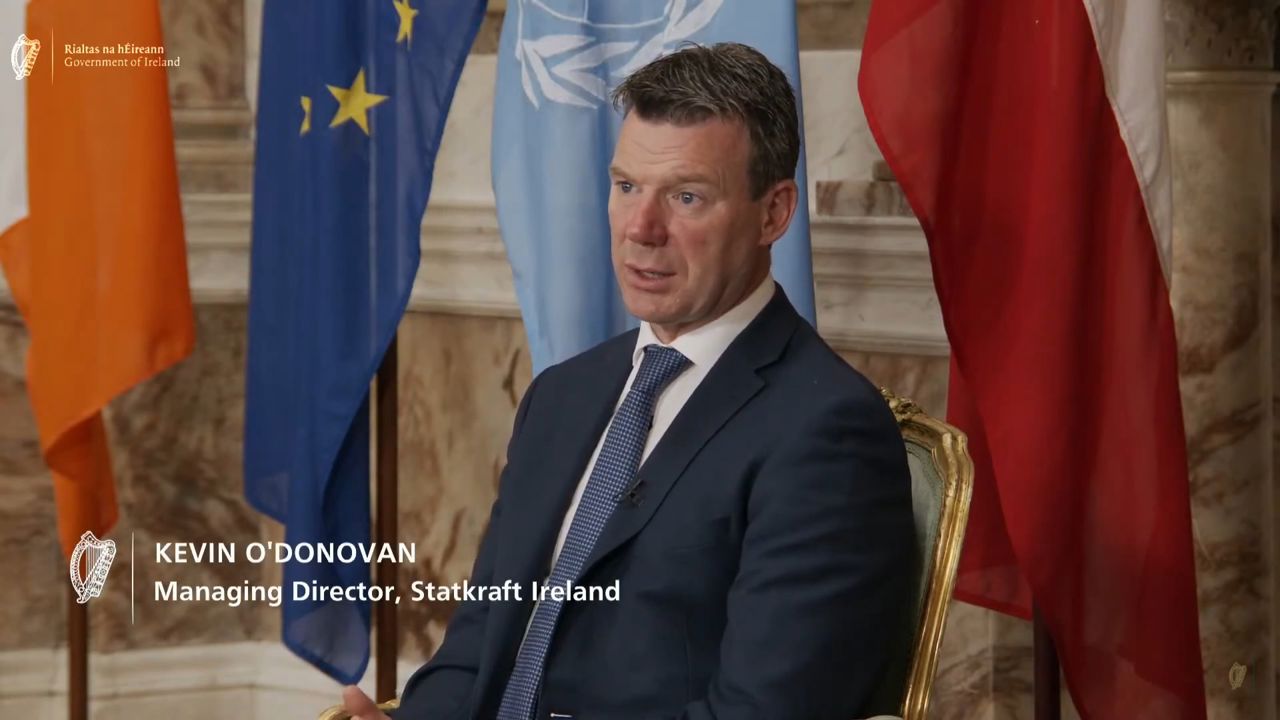 Speaking at the launch of the Irish Government's new Nordic Strategy, Statkraft Ireland's MD Kevin O'Donovan explained that as part of Statkraft's strategy to grow in the wind and solar business, it identified Ireland as a core market for growth and acquired a renewable energy company in the country in 2018.
Since then it has invested heavily in Irish sector and has opened the first two commercial scale battery storage projects in the country. It also won the largest capacity of any renewable energy developer, 333MW or 15%, in the Irish State's first renewable energy auction in 2020. These successful projects are now all in construction.
O'Donovan said, "A lot of the attributes and natural resources that Ireland has are viewed by companies such as Statkraft as having huge value, and it means that Ireland has great potential to be a world leader in climate action.
"In the last few years, Ireland has clearly put strong policy and commitments towards climate action with the development of the Climate Action Plan. This has led to very clear policy signals that Ireland is very supportive of developing our renewable energy assets, like onshore and offshore wind, solar and battery facilities."
Also speaking at the event was Norwegian Foreign Minister Ine Marie Eriksen Søreide who said that Statkraft in Ireland was a key player in delivering on the Irish Government's ambitious renewable energy targets.