Statkraft supplies Süwag with green electricity from wind farms
Statkraft, Europe's largest producer of renewable energy, and Süwag Vertrieb AG & Co KG have signed a power purchase agreement (PPA), for a period of two years. From January 2022 until the end of the term in December 2023, Statkraft will supply around 10 GWh of green electricity per year from wind power to the regional energy supplier.
The green power will be generated in three wind farms from Statkraft's wind portfolio. Two of the farms are located in Hesse and thus supply regional green power to Frankfurt-based Süwag. With the PPA, the regional utility secured the continued economic operation of the wind farms after the subsidies under the Renewable Energy Sources Act (EEG) have expired. Through the power purchase agreement, Süwag receives subsidy-free, green electricity from the region and strengthens its own sustainability ambitions.
"I am very pleased that we can secure the continued economic operation of the three wind farms with our guaranteed power purchase. Renewable energies are now becoming marketable," emphasizes Mario Beck, Managing Director of Süwag Sales. "We will essentially use the green electricity supplied by the PPA with Statkraft for our business customers. In short, we will supply regional green electricity to regional business customers and thus continue to contribute to climate protection in the region."
Patrick Koch, Head of Origination for Statkraft in Germany, explains: "PPAs offer advantages for both power producers and power consumers. While plant operators are assured of continued operation, customers receive genuine German green power at a fixed price, even in times of highly volatile electricity prices."
The PPA that now has been concluded with Süwag also shows why cooperation between Statkraft and regional utilities makes so much sense. "As Germany's largest marketer of renewable energy, we have particularly good access to wind and solar plants throughout Germany. This enables our regional partners to access a large number of plants to meet their tariff and business customers' demand for regional green power. Together, we can optimally serve this demand and advance the integration of renewables in Germany," says Patrick Koch.
Statkraft's large renewable portfolio allows it to structure customized power purchase and supply contracts from renewables, offering exactly the solution regional utilities need for their customers.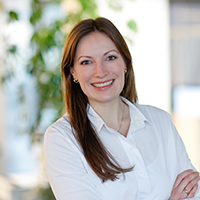 Nora Kryßon
Communication Advisor