E-World
Biruta Danilevica
Meet us at E-World 2022
From 21–23 June 2022, the energy world meets at the E-World trade fair in Essen, Germany. We look forward to welcoming you at our booth 312 in hall 3.
E-World is Europe's leading trade fair for the energy industry. It is there place where, from 21 to 23 June 2022, the European energy world comes together to discuss, among other topics, renewable energy, smart mobility and hydrogen.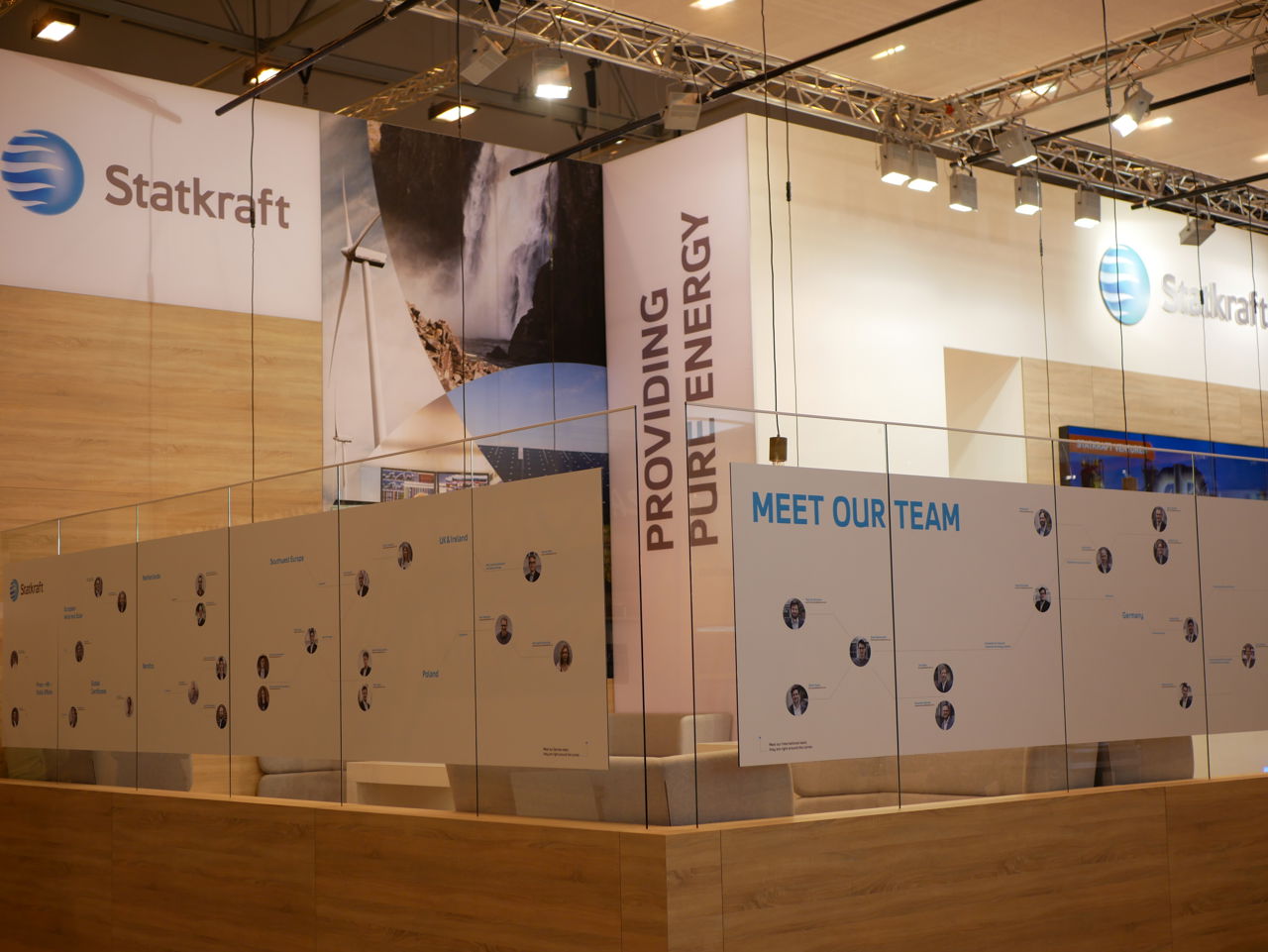 How can we help you?
As an energy trader, renewable power plant owner & developer, we are always looking for new partners.
We help you buy and sell energy in the market and bilaterally through PPAs.
Tap into our vast offer of energy services for power consumers and generators.
From challenges to solutions
You are invited to a conversation to gain new insights and approaches – from our experience and expertise being the largest renewable energy generator and a major industry partner in Europe.
Send us an email to make an appointment: e-world@statkraft.com – or meet us at E-World, booth 312 in hall 3, anytime!
What we can do for you
What we can do for commercial and industrial companies
We support you in fulfilling your individual renewable power procurement strategy. Together, we work on your sustainability goals, credible PPA solutions and effective hedging paths. We assess your load profile and risk-appetite. Let's get you fit for a decarbonised future!
What we can do for energy generators
We offer a 360-degree-package for energy generators: We buy and market your energy, mitigate your risks and ensure profitability for your assets and construction projects, short- and long-term.
What we can do for wind & solar co-developers and investors
We are looking for partners to join us in our ambitious wind & solar development strategy. To you, we offer financially strong co-operation at eye-level. Extensive experience, market knowledge and an industry-wide network – how does that sound? Let's get in touch!
We are looking forward to seeing you at our Statkraft booth 312 in hall 3! Make an appointment by reaching out to your preferred contact or sending us an email:
Find out what we can do for you