Aker Horizons and Statkraft join forces to develop large-scale green ammonia project in Narvik
Statkraft, Europe's largest producer of renewable energy, has joined Aker Horizons as a partner on the large-scale green hydrogen and ammonia project in Narvik, Norway.
The plant under development at Kvandal in Narvik has a planned capacity of up to 600 MW and will be one of the first large-scale plants for green ammonia in Europe, with an expected production of 1,000 - 1,500 tonnes per day. The project aims to reach final investment decision in 2025 and plans to start commercial operations in 2028.

The project team from Statkraft and Aker Horizons will develop and mature the project together, with the aim of establishing a jointly owned company, Narvik Green Ammonia DA. Aker Horizons has so far signed letters of intent with several major European energy, industrial and chemical companies. Narvik Green Ammonia will also look for opportunities for collaboration with possible offtakers in Norway, for example within the maritime industry. The project entered into a long-term power agreement with Statkraft before the summer and will work actively to secure a cost-effective concept for the plant and the entire value chain, ahead of the next decision point in the middle of next year.

Securing long-term sales agreements, and further reducing costs and risks in the project will be important prerequisites in the next project phase to make the project competitive in the market that is being established for green ammonia and hydrogen in Europe.

"A partnership between Statkraft and Aker Horizons makes for a powerful combination. The companies complement each other well and share a common ambition to provide a significant contribution to the green transition and the development of green industry and jobs," says Knut Nyborg, Head of Aker Horizons Asset Development.

"Collaborating with Aker Horizons to develop a large-scale green ammonia project in Narvik fits well with our ambition to become a significant player in the market for green hydrogen and hydrogen-based energy products. Statkraft wants to build new green industry based on renewable energy. Through the production of an industrial product such as green ammonia, we can contribute both to cutting emissions, driving the transition necessary and creating jobs locally," says Bjørn Holsen, SVP for Hydrogen in Statkraft.

Demand for hydrogen and hydrogen derivatives such as ammonia is expected to grow significantly in the coming decade, notably as fuel for heavy duty transport and shipping, and to decarbonize industry that currently uses fossil fuels or hydrogen produced from fossil fuels. By replacing such hydrogen with hydrogen produced from renewable electricity through electrolysis, i.e. green hydrogen, greenhouse gas emissions can be significantly reduced. The EU has set a target to produce 10 million tonnes and import 10 million tonnes of green hydrogen by 2030. Germany is introducing support schemes that will increase end-users' willingness to pay the premium for green hydrogen, which is currently more expensive than hydrogen produced from fossil fuels.

"The Norwegian and German governments have established a joint Task Force to work on enabling the large-scale supply of hydrogen from Norway to Germany by 2030. The partnership established between Statkraft and Aker Horizons constitutes an important step forward in positioning Narvik Green Ammonia to contribute to this supply," says Sverre Isak Bjørn, Asset Development Director, Aker Horizons.

The site at Kvandal is being prepared and developed with a clear plan to facilitate the establishment of additional green industry.
For more information, please contact: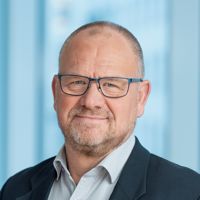 Geir Fuglseth
Media Relations
Bjørn Holsen
SVP Hydrogen