Attempted scam and impersonation of Statkraft AS in France
Statkraft AS and its subsidiaries would like to draw the public's attention to an attempted fraud in France.
The attempted scam is based on the fraudulent use of Statkraft's brand and logo and of the company names Statkraft AS and Statkraft France, as well as the company name and contact details of a French asset management company. The purpose of this use is to obtain money from the recipient in the context of a misleading bond offer.
Neither Statkraft AS nor any of its subsidiaries issue bonds on the French market.
Statkraft AS and its subsidiaries urge the public to not respond to any investment and/or placement solicitation made in their name.
The French Financial Markets Authority (Autorité des Marchés Financiers, AMF) and the assets and wealth management professional associations recommend to not respond to solicitations from persons who are not clearly identified without first carrying out due diligence:
• directly contact the company your contact claims to represent after having researched its contact details (telephone, email and postal address);
• carefully compare the email of the person that contacted you with that of the authorized professional;
• contact and double-check the information that you have with the professional association of which your contact claims to be a member;
• check the AMF website for the list of unauthorized players and websites that impersonate regulated players.
The AMF further recommends the following due diligence and good practices before investing:
• do not give your personal details (telephone number, e-mail address, ID, bank details, IBAN, proof of address, etc.) to contacts or websites whose reliability you cannot confirm, or by filling in forms on the Internet after clicking on an advertising banner;
• do not follow up on unsolicited phone calls;
• do not take at face value information given by someone on the phone who may not be who you think they are;
• do not give in to the urgency or pressure of the person you are speaking to, take time to think about it;
• be wary of promises of quick gains without compensation; there is no high return without high risk.
Contact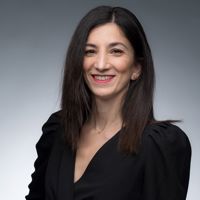 Glaïeul Mamaghani
Responsable Communication et Marketing France
Stephan Skaane
Vice President Group Treasury