Statkraft and Chiesi Group sign a 10-year renewable energy PPA
Statkraft, Europe's largest producer of renewable energy, and Chiesi Group, a Parma-based multinational biopharmaceutical company, have signed a major agreement to supply more than 30 Gigawatt-hours per year of renewable electricity lasting 10 years starting in 2024.
With this Renewable Power Purchase Agreement (PPA), Chiesi on the one hand secures the supply of electricity, stabilizing its cost in the long term, and on the other hand thus continues its virtuous path towards environmental sustainability, confirming its choice to power its production plants exclusively from 100% renewable electricity. Then, thanks to the direct partnership with Statkraft, Chiesi supports the installation of additional renewable capacity to replace the conventional generation volumes that characterize the current Italian energy mix.
The clean energy will come, in fact, from a newly built photovoltaic plant with a nominal capacity of 21.67 megawatts (MWp), located in Montalto di Castro (VT), that will produce 33.5 gigawatt-hours (GWh) of green electricity each year, equivalent to the amount of energy needed to cover the annual electricity needs of more than 12,500 Italian homes with four people, thus saving the emission of about 15,500 tons of CO2 each year.
"With this new agreement, Statkraft confirms its position as a reliable partner capable of meeting the industry's energy supply needs at competitive and stable prices and accompanying leading Italian and global market companies in achieving sustainability goals," said Simon Kornek Vice President South European Origination at Statkraft.
"As Statkraft, we are proud to support Chiesi, thus confirming our leadership role in the European and, increasingly, the Italian energy transition," said Bernardo Ricci Armani, Statkraft's Country Manager Italy.
"With the signing of this contract, which ensures a considerable share of clean, low-impact energy to cover our energy needs, Chiesi takes an important step that consolidates and strengthens the strategies put in place towards the ambitious goal of achieving Zero Net Greenhouse Gas (GHG) Emissions by 2035"- commented Davide Feroldi, Infrastructures & Eco Manager of the Chiesi Group.
"We believe that PPAs represent a valuable tool to converge the needs of corporations that want to support the development of sustainable technologies with those of clean energy producers, thus contributing to the installation of new renewable capacity. This long-term contractual formula, which is innovative for the Chiesi Group, required the close collaboration of the Global Procurement, Group Legal Affairs and Corporate Engineering teams, as well as the commercial assistance of Our New Energy (ONE), led by Partner Dario Gallanti, and the legal assistance of Attorney Lorenzo Parola and Martina Caldelari of Studio Legale Parola Associati," added Barbara Rabaglia, Global Asset, Facility and Industrial Services Procurement Manager, and Barbara Amadini, Senior Legal Manager of the Chiesi Group.
For more information, please contact: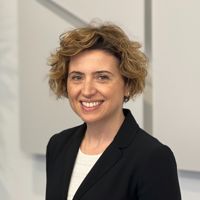 Chiara De Bellis
Communications manager