PPAs continue to set the trend in Europe, industry-event confirms
Simon Kornek, Vice President Southern European Origination, looks back at a successful RE-Source event in Amsterdam and sums up his four key reflections and insights for the Spanish market.
Face-to-face events are finally back. RE-Source, the largest gathering of sellers and buyers of renewable energy, brought together the entire European sector in Amsterdam. After the event, Simon Kornek, Vice President Southern European Origination and participant at RE-Source, looks at the challenges lying ahead of the industry in the coming months.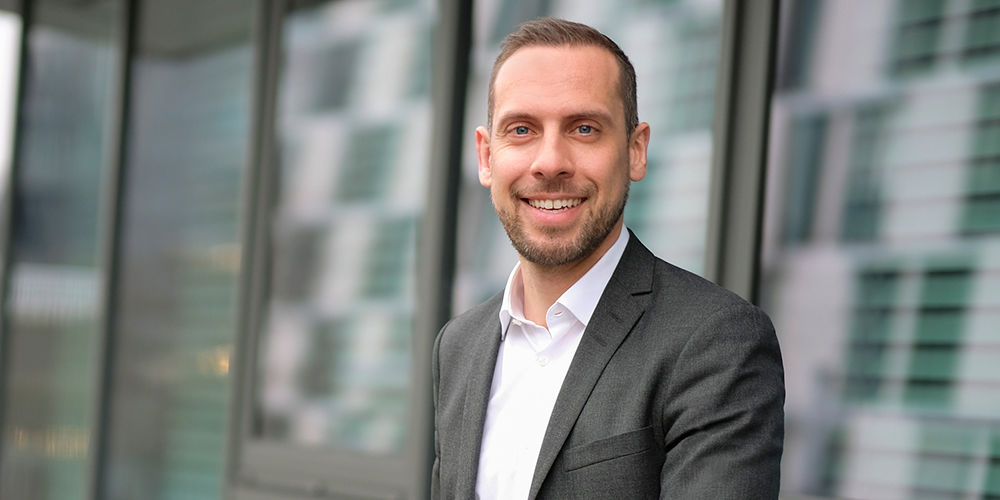 Simon Kornek: "Over the last years, power purchase agreements, PPAs – contracts between a producer and a consumer of energy – have seen an increase in popularity. Spain is a leader in PPAs. Europe looks to us as a model of success, when 19 percent of the total power contracted on the continent comes from Spanish renewable installations and developments. While the sector here in Spain is sounding the alarm due to the uncertainty generated by Royal Decree 17/2021, in Europe we are still perceived as a leading country: We have a large portfolio of projects under development, and we have acquired some knowledge in recent years that has consolidated us as a reliable market with guarantees.
In short: Spain's Royal Decree-Law 17/2021
Royal Decree Law 17/2021 includes a series of measures to mitigate the impact of price increases in the electricity markets.
These include the application of a 'gas clawback', whereby companies must return what the government considers to be extra income derived from the difference between the cost of production of renewables and the income received from their sale in the pool, in a marginal market in which gas is the technology that sets the final price in most hours.
Royal Decree Law 23/2021 of 26 October 2021 has now clarified that the 'gas clawback' will not apply to energy produced by electricity generation facilities that are covered by forward contracting instruments with a fixed price, such as PPAs, thus confirming the government's previous clarification that PPAs will be excluded.
There are many European companies that see Spain as a priority market where they can ensure stable price coverage and renewable supply, so that they generate a highly liquid and well-functioning market in our country. My first reflection is this: Spain cannot afford to lose this position."
Demand for PPAs skyrockets
"At RE-Source, I have formed this impression: Spain is indeed in transition. Not just an energy transition, but a transition to a new economic model. Sellers, consumers and producers no longer see renewable PPAs as a financial hedging tool - although their contribution to balance sheet strength is key - but as an essential contribution to their corporate sustainability targets.
This causes the demand for PPAs by European corporates to skyrocket, to the point where there are not enough projects to supply them. The situation is further impacted by the delay and administrative blockage that many new renewable developments are suffering. If we want companies to meet their sustainability objectives, speeding up the implementation of projects is key.
In relation to this general appetite for long-term agreements, another of the sensations that remain from RE-Source is this: Anyone who has not already signed some kind of PPA to cover their energy consumption is being left behind.
All major international companies with a presence in Europe have announced ambitious emission reduction targets, in an environment where investors and funding streams are becoming increasingly demanding about where they put their resources, based on ESG (environment, social and governance) criteria. A company that does not have a clean, sustainable supply and value chain will find it increasingly difficult to obtain financing."
We cannot afford to lose time
"Those who have not yet jumped on this bandwagon are already late. Big information and communications technology companies and big industry have a lot to do with this. These two sectors account for more than 60 percent of contracted capacity in Europe. Amazon, Google, Facebook and Microsoft, together with large industries such as Alcoa, to whom Statkraft already supplies clean energy in Norway, are setting the pace for the future of energy consumption: It must be stable, economic and sustainable. In short, it must be renewable and long-term. It must be PPAs and no more time can be lost. Second reflection."
Less complex, but more specific contracts
"But what about the supply chain that makes the functioning of large corporations and industries possible? Third reflection: We must aim to simplify models and contracts. Sustainability must reach the entire value chain, but to achieve this, energy sellers need to design products and contracts that are adapted to their customers' needs.
A medium-sized company does not have the capacity to take on complex long-term contracts, but it must be part of this new consumption model if it wants to survive. Industry leaders like Statkraft must ensure that medium-sized companies and clusters of small businesses can also commit to long-term renewable energy procurement.
Examples such as the partnership between Philips, Heineken, Nouyron and Signify can point the way forward. For this reason - fourth reflection - we need certainty and commitment, with the dual objective of not losing Spain's leadership in Europe and, at the same time, contributing as a company to being the driving force behind this change of model, generating employment and well-being throughout the continent."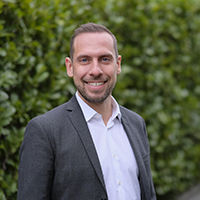 Simon Kornek
Vice President South European Origination