Statkraft opens another door to the ground floor of green tech innovation
Startup Lab selects high potential Norwegian startups to be part of a new, energy transition-focused group of companies under incubation. Statkraft and other Norwegian industrials have signed on to support.
There are plenty of advantages to being a big company that's been around for well over a century. You've had decades to build competence, enough resources to ensure progress, and a position that's well cemented in the industry and society. But on the other hand, you also risk becoming a fortress of your own making, unaware of the flurry of advancement around you. That was a risk that Statkraft simply wasn't willing to accept.
A key part of its strategy, Statkraft has dedicated itself to exploring new ventures and supporting the startup scene. This drive has manifested into Statkraft Ventures, a fund dedicated to fueling the more established startups, and the company's New Business division, whose purpose is to determine the next big growth areas for Statkraft. Together, these units are on the hunt for the latest and greatest in green tech, as well as untapped clean energy sources.
Statkraft steps up to support Norway's energy startup scene
In April this year, Statkraft Ventures and the New Business division announced their collaboration with Startup Lab, an incubator based in Norway. Energy is the latest sector in Startup Lab's sights, and hopeful founders from across Norway participate in pitching rounds to secure a spot in the freshly formed Startup Lab Energy initiative.
"Statkraft wants to know what is moving in the front end of new technology," says Torgunn Oldeide, Investment Director for Statkraft Ventures. "Companies are moving so fast these days, and we see an opportunity to support the startup world, both in early and later phases of development, which led to our collaboration with Startup Lab Energy."
Currently, Statkraft Ventures scans around 1,000 companies across the globe per year for investment opportunities. On top of that, the company's New Business division explores new markets and business areas that can secure long-term growth. The StartupLab Energy collaboration marks an additional platform for innovation.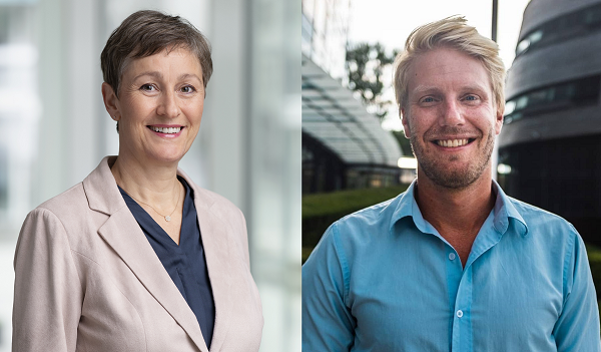 Startup Lab Energy offers collaboration opportunities at an early stage
"In Statkraft, we are always looking for the 'next big thing' for the company. And one way to build future business areas is to work closely with startups at early stages, so that we are better able to contribute to their strategic development and growth," says Arne Jørund Haugland, VP for New Business Early Phase.
Haugland has been in Statkraft for more than 12 years, working across geographies to build new business within the company throughout his career. He believes that it's critical for Statkraft to always have a healthy pipeline of potential new initiatives, and Startup Lab Energy is a way for the company to get involved at pre-seed and early seed stages.
It's about contributing with competence and not only funding
Statkraft and other large, local companies including Equinor, DNB, DNV, Eidsiva and Skanska, are offering their knowledge and know-how to Startup Lab's incubating green tech companies, in addition to funding opportunities.
"This is not about funneling money into a startup. I think of it more as 'competent money', using the competency of the big, industrial players so that the founders can move their business forward," says Oldeide, who says she's been in Statkraft "forever", working across the business areas and geographies, building a vast network along the way which has proven valuable to startups under her support.
"This is an opportunity of mutual value, and it can offer both financial and strategic returns in the long-run for Statkraft," she adds. Statkraft has already made its first move, connecting some of the startups to its site at Tofte, to investigate if these founders can use the company's biofuel test facility to further develop their own solutions.
Statkraft and startups work towards 2030 deadline to overcome climate headaches
One of Statkraft's key collaborations with the Startup Lab community is the 2030 initiative. It represents a collective effort on the part of nearly 20 established Norwegian companies to collaborate with a startup of their choice to solve the most pressing climate headaches of the moment.
"Our headache is on how we can optimize all of the electricity-consuming and -producing devices within buildings, to make investments in things likes solar panels, batteries and heat pumps more profitable for companies," explains Haugland. "By optimizing, we believe this will give greater incentive to buy, thus improving sustainability of the building."
Statkraft is still on the hunt for the right startup sidekick for this planet-saving mission.
Haugland adds, "It's a great platform to cooperate closely to the startup community while at the same time, doing something good for our planet."