The future of energy certificates: Putting a precise timestamp on green power
Different forms of energy attribute certificates (EACs) are used all over the world to demonstrate that electricity consumers use renewable energy. However, consumers increasingly want to prove that they use 100 percent green energy at all times. Current EACs fall short of this, but the future is already under way: a new kind of timestamp for certificates.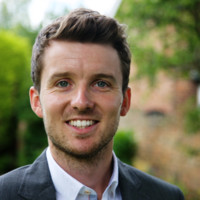 Max Andrews
Head of Nordic Environmental Products
Energy attribute certificates have different names in different regions: The most prevalent are Guarantees of Origin (GoO) in the European Union, REC (Renewable Energy Certificate) in the US and I-REC, International REC, in many other parts of the world.
All EACs share the same basic principle: They guarantee that 1 MWh of power added to the grid is produced at a particular power plant. This guarantee is recorded at a registry. Once an electron is fed into the grid it becomes impossible to track without an EAC.
Buying the EAC along with electricity enables energy buyers to prove that they consume energy generated in a renewable power plant: a specific Norwegian hydropower plant or a Spanish solar farm. EAC schemes currently allow the matching of generation with consumption on a monthly or yearly basis.
Industry ambitions are driving the energy transition
"The current system of EACs is a reliable and proven tool for companies to report reduced greenhouse gas emissions through energy procurement – and using an EAC is currently the highest level of precision according to Green House Gas Scope II protocol guidance. However, some want to go further," explains Max Andrews, Head of Nordic Environmental Products at Statkraft.
"To bring forward decarbonization, corporates on advanced sustainability journeys are looking for green power products which enable them to source green power 24 hours of each day, instead of monthly or yearly."
Their demands outpace what EACs can achieve today: Companies organised in global initiatives like the RE100, a network of influential businesses committed to 100% renewable electricity, aim to procure 100 percent renewable energy at all times.
Electricity is lacking a precise timestamp
Max Andrews sets this into perspective: "While through EACs, we can put a location on power, we cannot put an exact timestamp on it. This means that under the current system, 100 GWh of renewable electricity produced in January can be used for a company's annual consumption."
Fluctuating renewable sources like solar and wind can only cover part of the consumption profile of a consumer on an hourly basis. The consumer needs to buy the rest of the power in the spot market, where it might have a fossil fuel origin. With this fossil-fuel-part, a 100 percent green energy mix around the clock cannot be achieved.
Andrews is part of EnergyTag, an independent, global, non-profit, industry-led initiative trying to solve this discrepancy by defining and building a market for hourly electricity certificates. Well-known companies like Accenture, Microsoft, Google, Iberdrola, I-REC Standard, WindEurope and many others are highlighting the demand for producing renewables when consumption is actually taking place: They want to develop a future for energy certificates and bring it to the present by adding a new dimension – time.
Dörverden, Germany
Eike-Jürn Mustroph
Facts about the EnergyTag Initiative
EnergyTag is an industry-led, independent, non-profit initiative seeking to develop an industry standard to deliver hourly energy certificates, enabling consumers to understand their carbon emissions in real time.
The initiative's aim is to accelerate the transition to renewable energy through 24/7 energy tracking.
The members of the initiative are working together to define a set of guidelines the basis of a market for energy certificates with a timestamp of 1 hour or less. In parallel, the initiative will stimulate the first voluntary markets for the certificates.
A first set of guidelines has been published in a whitepaper in May 2021: "EnergyTag and granular energy certificates: Accelerating the transition to 24/7 clean power".
Back to the future
In some countries, the future has already arrived: Statkraft has gained some important insights into hourly and even quarter-hourly energy certificates in Germany and Norway.
Max Andrews quotes two examples as an illustration of the development of hourly certificates: "In Germany, Statkraft has been supplying Daimler Mercedes Benz with 100 percent green power around the clock on an industrial scale through the so called 24/7 PPA."
There, the TÜV, an independent third-party institution, certifies the matching of production and consumption even on a quarter-hourly basis. When intermittent renewable energy sources like solar and wind cannot cover the demand (for example on a cloudy, calm day), flexible renewable hydropower kicks in to make 100 percent renewable energy possible 24 hours a day.
Andrews sees the TÜV certification as an important intermediary step on the way to increased granularity: "We have learned a lot from this and are now going even further in Norway: In a pilot project with the electricity supplier Tibber, we don't need to use a third-party certifier – we can issue hourly certificates directly through the existing GoO-registry."
These examples show that in order to achieve the RE100's goals, the energy grid needs both more fluctuating generation from solar and wind, but also flexible hydropower for long- and batteries for short-term flexibility – for situations when wind and solar are not available during periods in any given day.
Through the development of hourly certificates, the decarbonisation of the grid is supported as new assets have to be developed to satisfy the increased demand. Andrews stresses: "Only through real-time measurement and hourly certificates can we make this demand visible and put sufficient pressure on the market to drive the development of additional capacity."
Increased transparency and a booster for the energy transition
Hourly time-stamped energy certificates enable consumers to understand where their energy is coming from and what their carbon emissions are at any given moment. Max Andrews is looking forward to the increased transparency and the push it will give the energy transition:
"The insights we gain will allow us to incorporate more renewable energy into the grid. Linking production and consumption in real-time builds trust and gives incentives for energy storage and flexibility. These are invaluable for bringing the energy transition forward."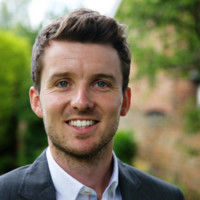 Max Andrews
Head of Nordic Environmental Products
Max Andrews is Head of Nordic Environmental Products and heads the unit Nordic Green Products at Statkraft. He is a member of EnergyTag and the Eurelectric 24/7 PPA taskforce.