Statkraft supplies green power to Telekom subsidiary Power & Air Solutions
Munich/Düsseldorf, August 04, 2022. Statkraft, Europe's largest producer of renewable energy, and Power & Air Solutions, energy supplier to the units and companies of Deutsche Telekom AG, have concluded a power purchase agreement for 920 gigawatt hours of wind power. Statkraft and Power & Air Solutions are thus supporting the telecommunications group in its climate protection goals. Deutsche Telekom AG has been sourcing 100 percent of its electricity from renewable sources throughout the Group since 2021. In Germany, Power & Air Solutions has been purchasing exclusively green electricity since 2020.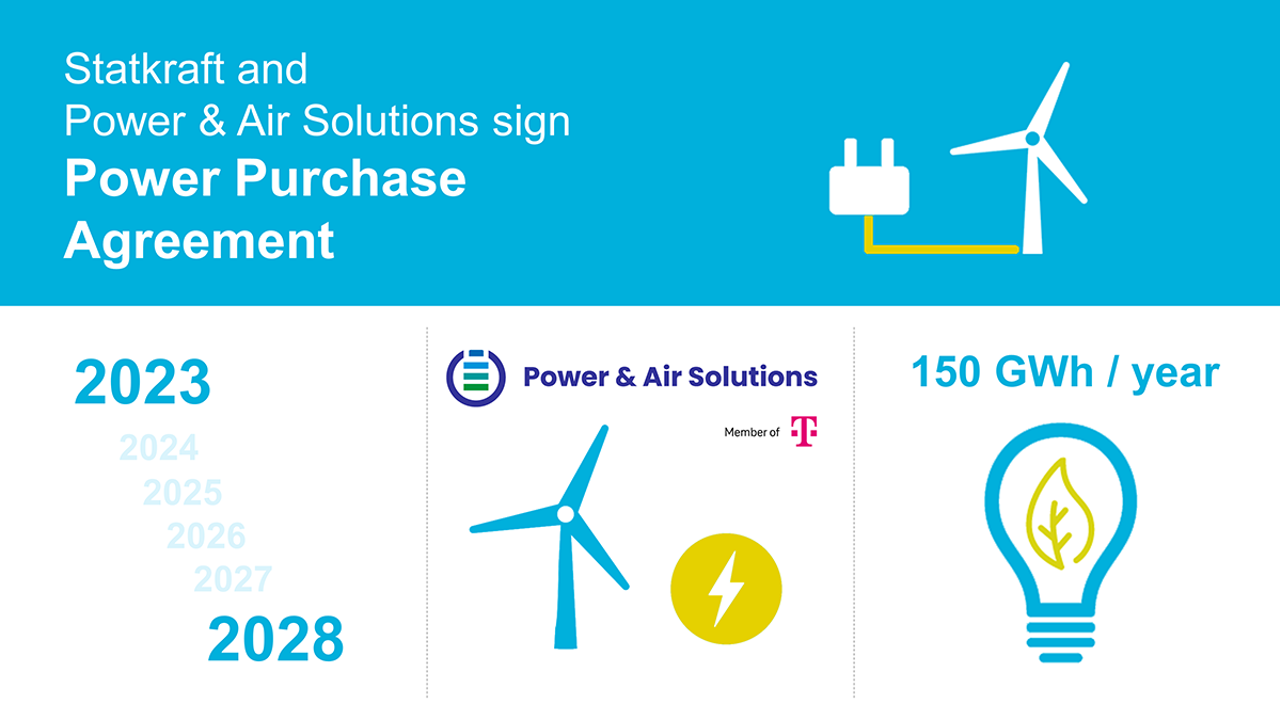 Statkraft will supply an average of 150 GWh of wind power per year for the years 2023 to 2028 from plants with a total capacity of over 150 MW. This enables Statkraft to secure the continued operation of 16 of its own wind farms that no longer receive EEG subsidies. The green power will be delivered to Power & Air Solutions in the form of a baseload. The supplied wind power corresponds to the electricity consumption of approx. 38,000 households.
First water, now wind
This is the second agreement that Statkraft and Power & Air Solutions have signed. From 2021 until 2023 Statkraft will supply 90 gigawatt hours of green power. The green power will be verified with guarantees of origin from Norwegian hydropower.
"We are very pleased to be able to support Deutsche Telekom AG's sustainability goals through this green power purchase agreement and at the same time secure the continued operation of our plants," says Klaas Bauermann, Head of Downstream Origination for Statkraft in Germany. "Supplying industrial companies with customised, high-quality green power solutions is our core business. The focus is on the customer's individual requirements, and we are able to structure the supply accordingly – up to base load."
"We are fully supporting the energy transition and actively promote the use of renewable energy. Through this new PPA, in cooperation with Statkraft, we guarantee the continued operation of onshore wind farms in Germany whose subsidies have expired," says Bernd Schulte-Sprenger, Managing Director of Power & Air Solutions.
Statkraft - Green Power Supplier for Industrial & Commercial Customers
Statkraft develops, operates and markets hydropower plants, solar parks and wind farms in Germany and numerous other European markets, which make it possible to develop tailor-made green power solutions for industrial companies. PPAs enable the financing of new solar and wind farms and the continued operation of renewable energy plants whose subsidies have expired. These green PPAs support Statkraft´s industrial customers in achieving their sustainability and climate goals.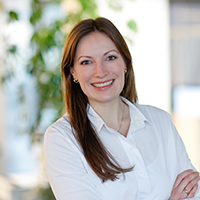 Nora Kryßon
Communication Advisor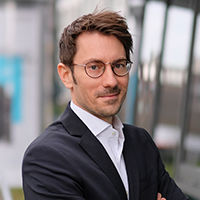 Klaas Bauermann
Head of German Downstream Origination

Statkraft supplies a further 300 GWh of green power to cement manufacturer OPTERRA since beginning of April

Düsseldorf, Leipzig, 20 April 2022. Statkraft, Europe's largest producer of renewable energy, has signed a further power purchase agreement (PPA) with OPTERRA, one of Germany's leading cement manufac...

Read more

Statkraft to supply WACKER with certified hydropower in Norway

Statkraft and German chemical company WACKER have signed agreements to secure that around 40 per cent of the electricity needs at the silicon metal production site at Holla in Norway will be met by...

Read more

Statkraft supplies Nestlé plants in Germany with wind power

Düsseldorf, 31 January 2022. Statkraft, Europe's largest producer of renewable energy, supplies Nestlé in Germany with around 109 GWh of wind power for its sites in Hamburg, Neuss, Nonnweiler and...

Read more