Shutterstock, 154296089, Iakov Kalinin
Corporate Energy Series – Join us!
We are proud to provide 100 % clean energy every day and around the clock. Join us on 9 March 11:50 am CET to find out how this can work for corporates and industry and how to optimise and futureproof your renewable energy portfolio.
Meet us at Corporate Energy Series
Reach out today to Silvia Escudero Santos-Ascarza, our expert for green energy solutions.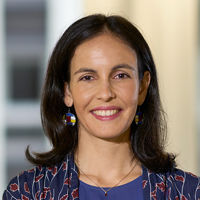 Silvia Escudero Santos-Ascarza
Originator
Join us during the following session at Corporate Energy Series on Tuesday, 9 March 2021:
11:50 a.m. - 12:50 p.m. CET Optimising and Futureproofing Your RE Portfolio
For corporations who've led the way with renewable energy procurement, it's now time to consider how existing portfolios can be tweaked and optimised to reap even more benefits.
Exploring innovations that go beyond achieving 100 % renewable energy
Maximising the cost savings of purchasing clean energy
Preparing for anticipated regulatory changes that could affect your portfolio
New emerging initiatives or stakeholders to get involved with
Reviewing CSR communication strategy to differentiate from competitors and secure customer loyalty
Moderator: Bruce Douglas, Business and Communications Director, Eurelectric
Panellists:
Sergio Fortea, Energy Category Manager Europe, CRH
Juan Pablo Delgado Soots, Global Category Leader Energy & Facilities, Telefónica
Norbert Szalay, Global Energy Procurement Manager, Reckitt Benckiser
Silvia Escudero, Originator, Statkraft
About Corporate Energy Series
Corporate Energy Series 2021 will unite energy and sustainability senior executives from the commercial and industrial sectors with renewable energy experts. The two-day event provides an opportunity to listen to practical strategies and cutting-edge insights on corporate PPAs, EACs, on-site generation, scope 2 and scope 3 emissions, 24/7 energy supply, hydrogen, risk mitigation, market analysis, financing mechanisms, regulatory updates, business strategies and more.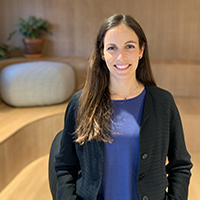 "In order to reach 100 % renewable energy, we have developed the 24/7 PPA called "Pure Statkraft PPA" together with Daimler in Germany. The concept brings a whole new level of credibility to the PPA market: all around the clock wind, solar and hydropower will provide green energy for your company. We believe that credibility and innovative products like the ones that will be presented during the Corporate Energy Series are our – and actually our customer's best competitive advantage when it comes to sustainability. "
Originator at Statkraft

Read more about our offer