How to lead a Millennial
In just three years from now, millennials including Generation Z will comprise 75% of the global workforce. This marks a seismic shift for organisations everywhere, requiring them to rethink how they lead, inspire, and give purpose to a generation that demands it.
The millennial generation has been described as a group of people who wants to see meaning in whatever they do. This has given rise to the concept of purpose-driven companies, which is how businesses that work for the bigger picture or the greater good describe themselves. The power of purpose also extends to how we lead in the corporate world, and it's the leaders who connect purpose to the position who are often the most inspiring.
The fastest way to demotivate a millennial is to make them feel like a cog in the corporate wheel, according to two (borderline) millennial leaders in Statkraft, both named 'Kate'. They say that it's not only about attracting and retaining this generation of employees, but also about making them feel a meaningful connection to their work.
Both Kates are foreigners (British and Canadian) living in Norway, who have traversed their own unique career paths to reach their leadership roles today. Canadian Kate knew from the start that she sought a company and working culture that was truly purpose driven. While British Kate wasn't as conscious that her choices throughout her career were heavily weighted towards purposeful companies. The Kates share their reflections on what works (and what doesn't) when it comes to leading with purpose, especially when the mission is to inspire and engage the millennial generation.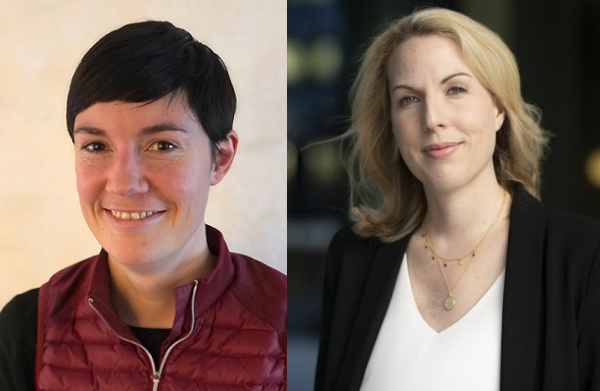 The Kates' 5 tips for purpose-driven leadership
1. Put as much effort into onboarding as you do recruitment.
Attracting the top millennial talents is only the first part of the equation. Recruiting is a big investment and sometimes a big risk, so don't drop the ball once the person is in place. That first year of employment is a critical time when it comes to employee retention and overall satisfaction. Why should you prioritise? Well companies who run structured and employee-centric onboarding experiences see 54% greater productivity from their new hires due to higher engagement and quicker timeframes to get up to speed. Often onboarding can last one day or a week but a good onboarding process should actually last about 12 months, which means that you need to plan ahead and host check-ins along the way to make it work. It's important to engage in regular dialogue, set milestones throughout the year, involve HR for evaluation, and above all, don't slack on your onboarding agenda!
2. It's not enough to be a big-name brand anymore
Years ago, big corporate brands were enough to attract and keep talents, but this is no longer the case. Data shows that 84% of candidates evaluate the employer brand of a company and use it to decide whether or not to apply (Source TalentLyft). Companies with managed employer brands also result in lower voluntary turnover and better financial performance. What this means is that companies who have a clear employee promise, exhibiting a 'give and get' mindset that is integrated into the employee journey, are the employers who are securing the talent they need to succeed.
3. Give feedback, feedback, feedback
It is quite clear that Millennials and Gen Z crave feedback on a much higher frequency than what has been traditionally delivered in normal performance appraisal cycles. We need to think less about annual reviews and more about "check ins and check outs" and take advantage of the technology that enables continual leader-employee feedback loops. This generation wants to make an impact and they want your help and support in doing so, so make sure you prioritise creating feedback channels. A culture of regular feedback and dialogue has become even more critical during the Covid-19 crisis, at a time when employees may feel more isolated than ever.
4. Teach them to walk before they run
We know that millennials are a generation that is motivated to make a difference, and their perception of time to make that said impact is much shorter than Gen X or Baby Boomers. This makes it especially important to manage their expectations to prevent a swift exit or free fall in motivation. A survey done by the Society for HR Management showed that 23% of new hires who quit within 12 months did so due to the lack of clear guidelines about their expectations, which would have made them stay longer. Canadian Kate says that she often coaches students and interns on the importance of 'walking before you run' in the corporate world. It can sometimes be a challenging message to deliver, as the eager employees often want to solve the biggest problems first. But a leader must lead them through the basics first before the more complex challenges can be tackled, and explain why this is the right way to go.
5. It's time to get emotional…at work
Anyone who has taken a change management course knows the value of non-verbal communication. A UCLA study showed that the non-verbal cues account for 93% of what is communicated, so we know it's not only the words but how we say it that matters. In our experience, when the going gets tough, the most successful leaders get emotional. Just look at a leader like Brian Chesky (AirBnB), who gave a masterclass in empathy and how to treat employees during times of crisis. How you say it matters and when it comes to millennials and Gen Z – rational communications and argumentation just doesn't cut it. If you really want to change behaviour, boost performance and instil purpose in your employees – it's time to get emotional. And lastly, think about why – when asking an employee to do something, giving feedback or when presenting changes – and include those elements in your talking points which transcends rational factors and will connect more with your audience.
At a glance - Statkraft's Kates
Kate Bragg heads up Strategy Development for Statkraft. She was previously an Engagement Manager based in London at McKinsey, an international consultancy and received her MBA from Harvard Business School. She began her career in the UK Civil Service, in the Treasury and Taxation departments and in the Foreign Office. Kate recently participated in a panel at the Leading for the Future conference, where she shared her thoughts on how Millennials and Generation Z are shaping the future of leadership and which was livestreamed during the SHE Conference.
Kate Aunaas Ingram heads up a new department in Statkraft focusing on Global Attraction and Mobility. Kate has a passion for finding "the why" and how it connects to the employee journey. She is an employer branding expert who loves developing talent, finding new ways for companies to be attractive and making employees truly believe in the company they work for. She recently moved to Statkraft from her previous role as VP, Employer Branding and Recruitment at Orkla. She has also worked for Coca Cola and has a BA in English Literature from the University of British Columbia and the University of Queensland.