Summer Project 2021: Kick-off!
What an introduction! Statkraft really knows how to make its interns feel at home. The first two weeks of the summer project have been engaging, enjoyable and eye-opening in equal measure.
First up was getting settled in. After sorting out identity cards and being welcomed by Amanda, we were given a tour of the offices – They are without a doubt the nicest that I have ever visited. Modern, stimulating workspaces: check. Fancy canteen and gym: check. Massage chairs: check. If first impressions are everything, Statkraft has nailed them perfectly!
The lively start didn't stop here, though: philosophical icebreakers, and a Linkedin masterclass, and trips into Oslo for meals out meant the first two weeks were packed with introductory activities, both inside and outside work! Best of all though was the Byrebus, in which Summer Project students joined forces with the Production interns in a city-wide scavenger hunt. A great way to make the most of the good weather and explore the city. Ultimately, it was Tigerguttene that prevailed, forever cementing their name in the pantheon of past Statkraft byrebus winners: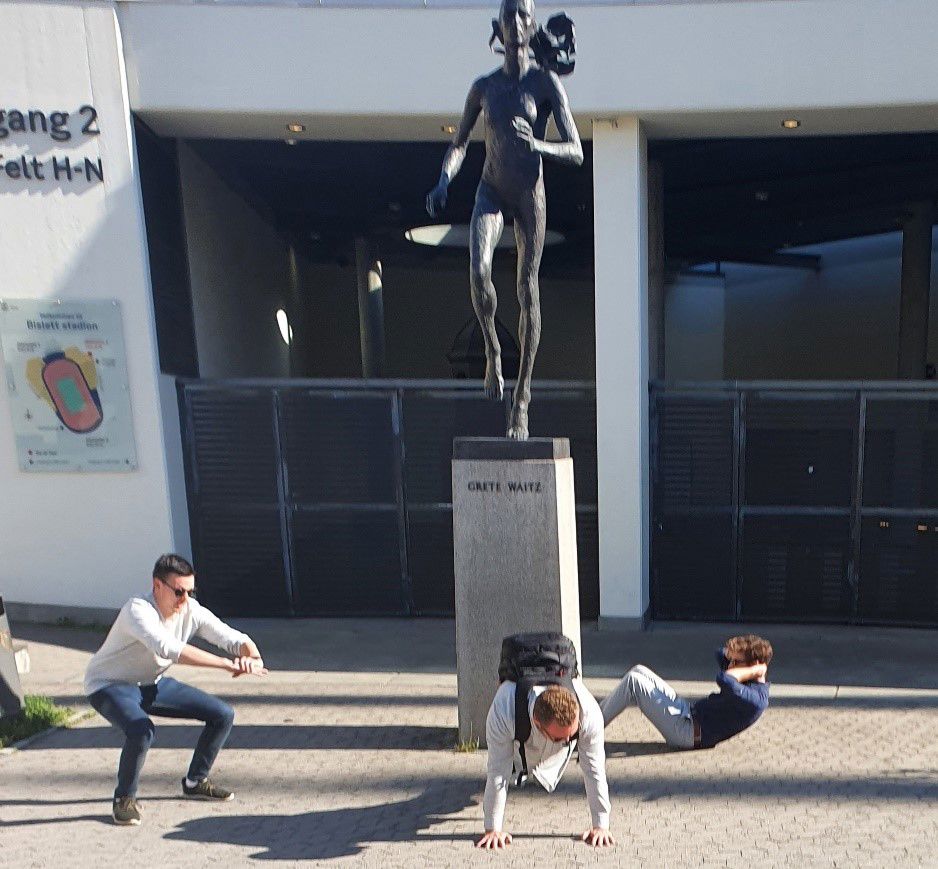 Tigerguttene putting in the hard work on their way to Byrebus victory
From the beginning of week 1, however, it was clear that Statkraft's trump card is not its amenities, nor its post-work activities - it is its people. Amanda (in charge of the project's logistics) and Jan & Guro (the project mentors) gave us a warm welcome to the project on day 1, and made us feel at ease as a team from the very start.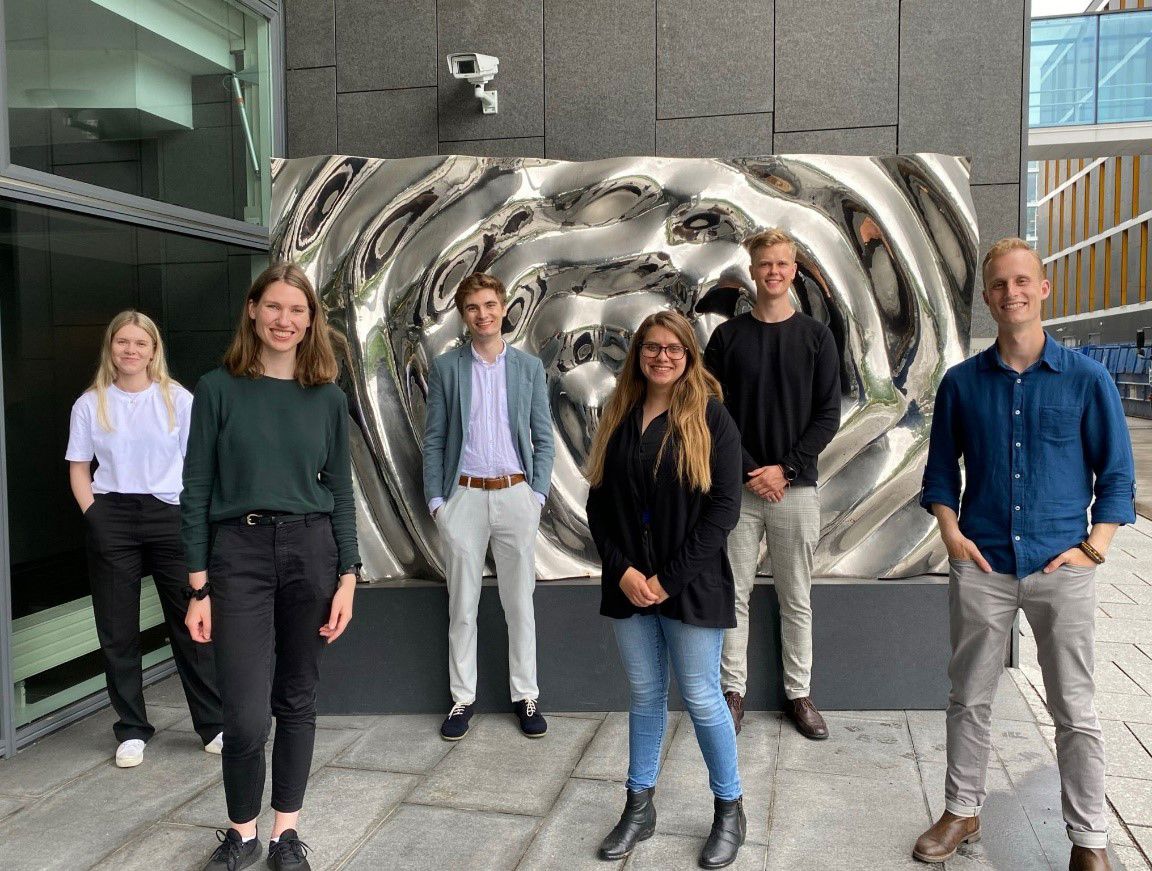 This is the team! Our educational backgrounds are diverse, encompassing business, economics, science, engineering and environmental policy - and there is just as much cultural variety. Many of us have lived abroad, with Norwegian, American, Canadian, British and Swedish nationalities all represented.
Onto the project itself: This year, we have been tasked with exploring how Statkraft can implement circular economic approaches in its wind and solar ventures. Building an understanding of how the principles of circular economics apply to the renewables sector has been a really stimulating challenge, and one that is new to many of us. The project has started with a two-week introductory phase. In it, we have been introduced to so many interesting people, both from inside and outside the company – all of whom have been really keen to help us understand what will make this industry tick in the near future. Statkraft has massive amount of experience at its fingertips, and the range of expertise on offer has been both humbling and impressive.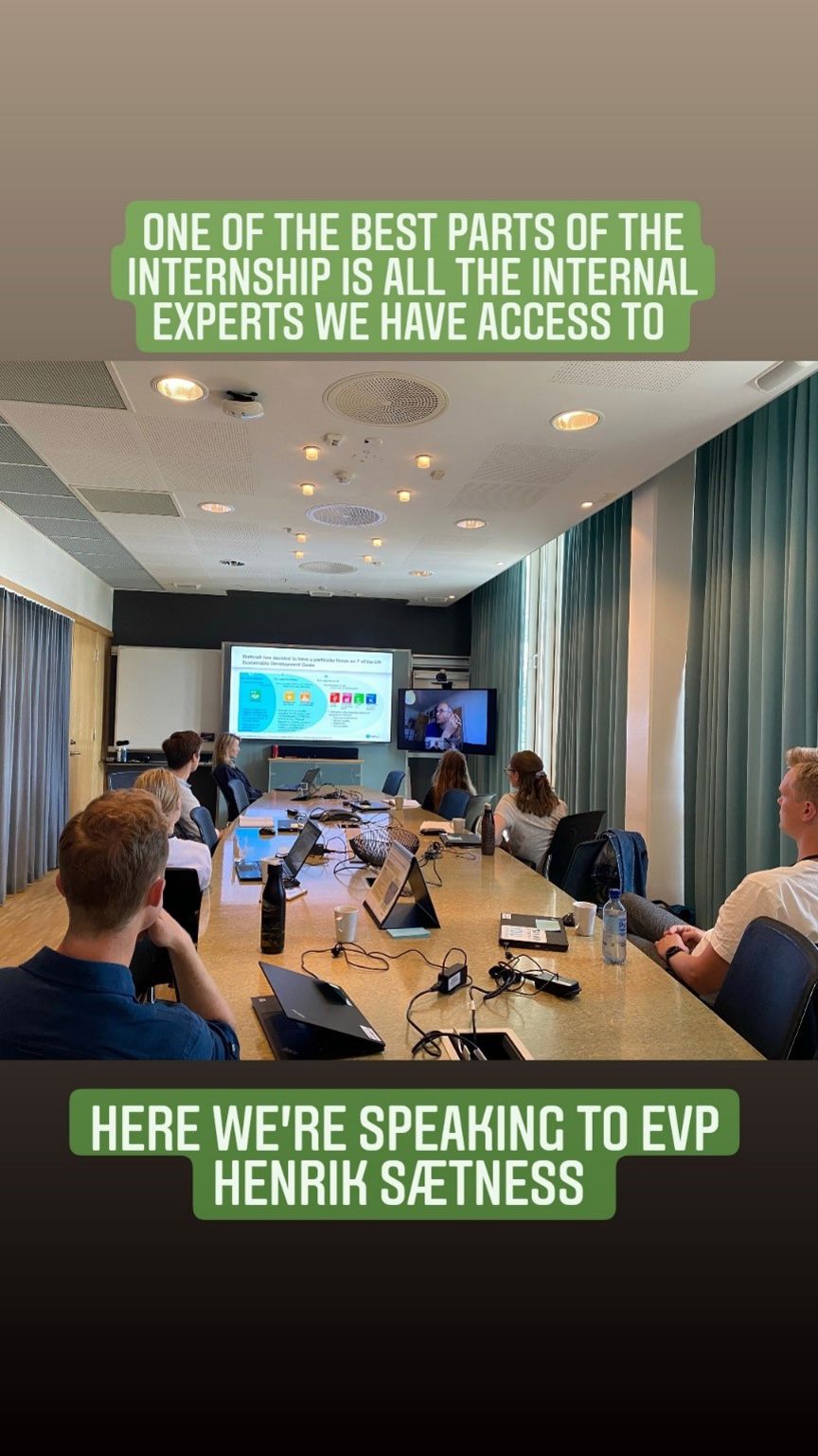 We have spoken to employees working on the ground at wind farms, to senior members of corporate management (including the CEO!), to national business leaders and the head of a major consultancy, and to politicians. Better still, no limits have been placed on the questions we can ask, regardless of how senior the individuals helping us are. I think this says a lot about the confidence Statkraft places in its interns. From day 1, it has been clear that our mentors within the company are really invested in our success, and this has made the learning curve a special combination of enjoyable and stress-free. Really, the perfect start to an internship!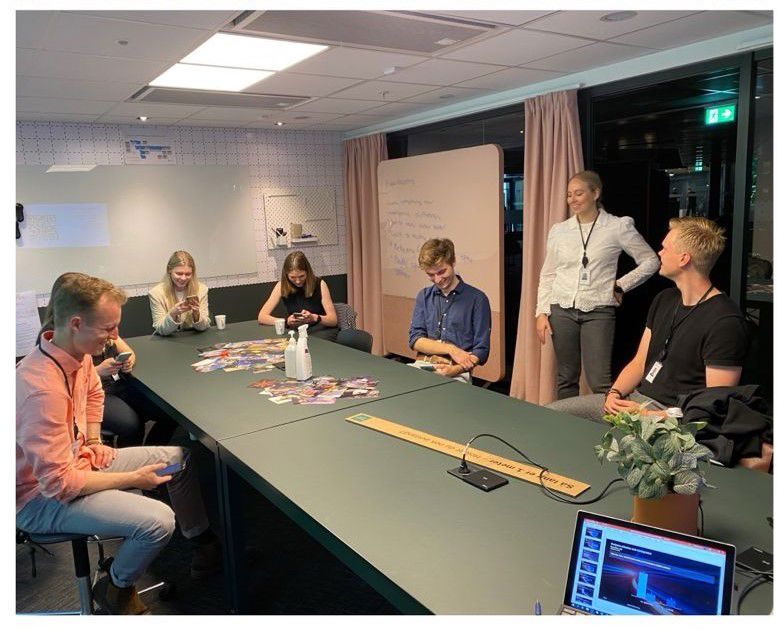 Mobile-based Menti Challenges during Day 2 Icebreaker
The people and resources made available to us have been fantastic. But just as importantly, the student team I am part of has been amazing too. I feel incredibly lucky to be working with such an intelligent, thoughtful and funny group of individuals. It's rare to be part of a team that gets on so well right from the start, and which pays so much attention to each person's needs in a collaborative, interdisciplinary project. We're ready to begin the next stage of the internship: researching how circular economic principles can best apply to Statkraft's short, medium and long-term goals. The start has been awesome – I'm sure the rest will be too!
Speak soon,
Toby and the rest of the Summer Project Team