Student blog: Approaching the End - Lessons Learnt
After a summer of talking to experts, researching, brainstorming, and digesting information, the end of our summer project is drawing close. The learning process does not stop, but we now concentrate on finishing our report and preparing for our final presentation. Having learnt so much over the summer it will soon be our turn to (hopefully) give something back to Statkraft. As such, I would like to use this blogpost to share some reflections and lessons from the summer so far.
My level of confidence was high as I walked into the office on the first day of the summer project. I had been interested in renewable energy for quite a while and thought that it shouldn't be too hard to come up with suggestions on how make Statkraft's solar and wind operations more aligned with the circular economy. After all, we were six curious and bright students with passion for sustainability and tech innovation who had specifically been chosen by Statkraft for this task. However, during the first week my confidence all but disappeared as we sat through meetings, presentations, and workshops that made clear just how mysterious and complicated producing wind and solar energy on a utility scale actually is. It turned out that none of us really knew much about the complexities of solar and wind farm operations, the latest EU regulation on energy production, supply chains, recycling technology, industrial symbiosis, and all the other topics relevant to Statkraft's participation in the circular economy.
During the next weeks our task only grew more daunting. Informative sessions with experts were a daily occurrence, but as light was shed on one question two new arose to which there were seemingly no clear-cut answers.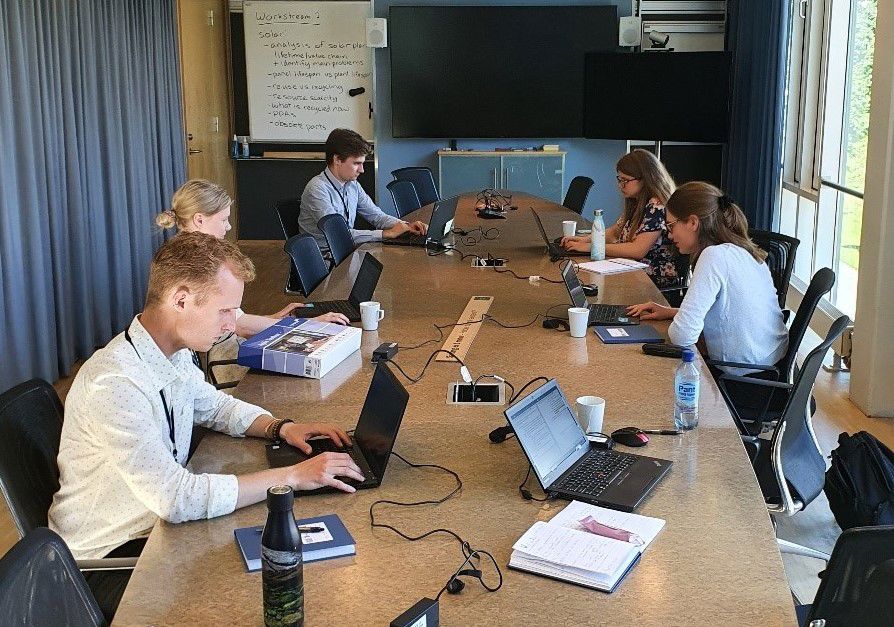 From the first week – trying to understand our project topic better
Fast-forward a month to today and the mood in our group is much more confident although we are unequivocally nervous (but also excited) about presenting to the whole organization in one short week.
We have grown from completely green in the field of circular thinking in wind and solar operations to fervently discussing the subject for hours on end. It is weird to think that I only six weeks ago for instance had no idea that the amount of solar panel waste is projected to grow 300-fold by 2050. The path to get here was far from straight, and days where I felt like the pieces were finally falling together were often followed by days where it all seemed too complex for my comprehension. In the end I am proud of the work we have produced so far as well as how much we have learnt and understood over the summer. Our final presentation takes place next Wednesday and I am excited to see what Statkraft thinks about our work.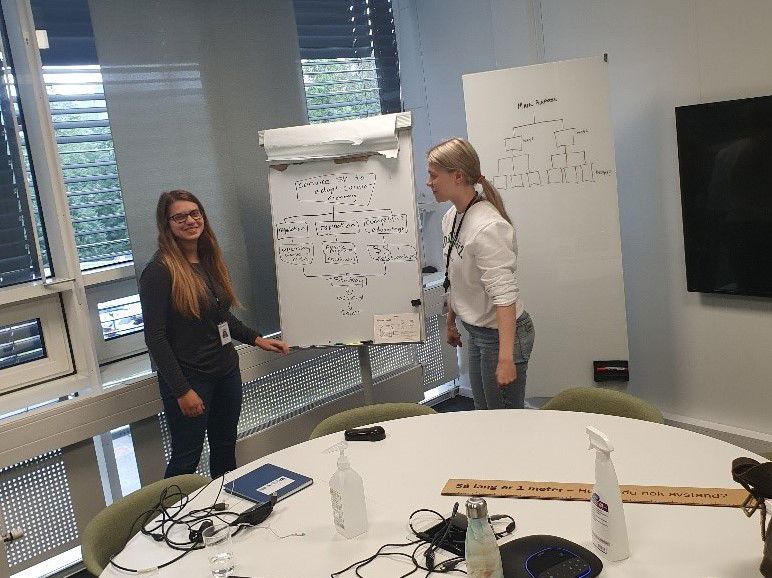 Kenisha and Kaja hard at work
In addition to professional learning, the summer has been packed with insights in collaboration and project work in general. Some lessons will benefit me not only in future projects but also in life in general. In the hope that they'll be useful to someone else (perhaps future summer students), I'll share some of my favorites below:
1. Just start somewhere
It's never going to be perfect on the first try. Better getting your thoughts down on paper and revise throughout.
2. The path to success is never straight (i.e. progress doesn't always feel good!)
Some days it will feel like you've taken one step forward and ten backwards, which can be disheartening. Keep trying and remember that having questions is much better than having wrong answers.
3. You know more than you think – speak up and dare to fail
One of the more uncomfortable things with the summer project was having to speak my opinion or idea about a new and complicated subject – especially when talking to Statkraft experts. However, explaining something to others often made the idea much clearer to myself as well and highlighted what I did not understand so I could look it up later. Even saying something wrong was often better than keeping quiet as I could be corrected disabused of misunderstandings.
4. Listen before you speak
There's a time to speak and a time to listen. In our project work, I realized that asking "What do you think about Y?" is a much better way of getting input than "I think X about Y, what do you think about that?" In the first example I usually got objective and spontaneous feedback, whereas in the second the feedback could be subjective and tainted by what they thought about me as a person.
5. Be a real team - Take breaks, open up, and have fun
I have been very lucky to be part of a fun and efficient team this summer which has made work much easier and better. Having friends on your team instead of just colleagues makes all the difference! This point has already been delved into in detail by Kaja in the previous blog post which I encourage you to read if you haven't already.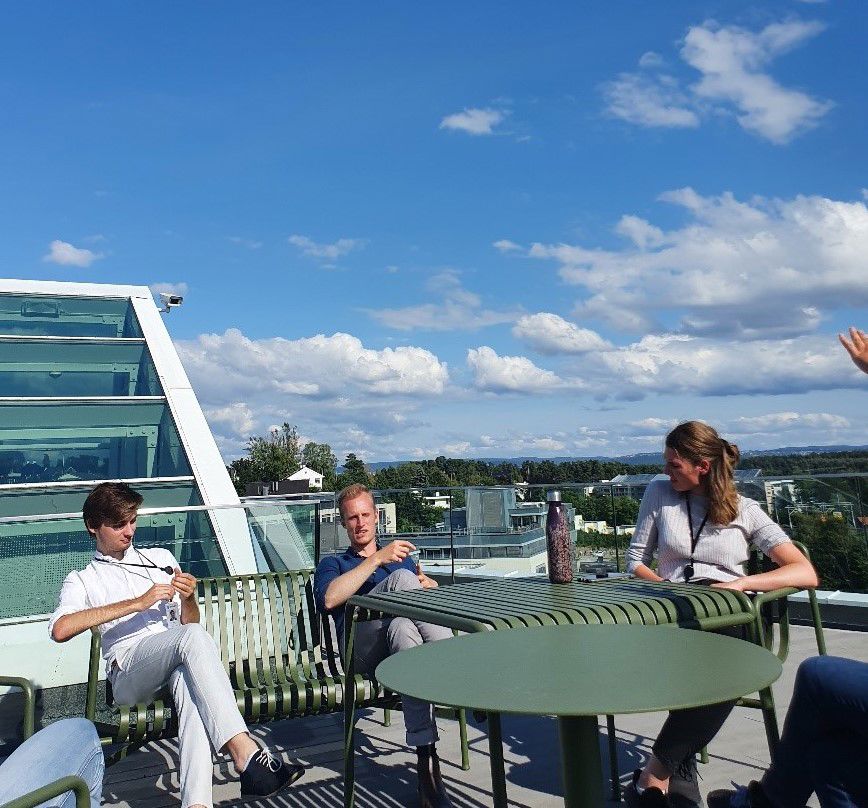 Statkraft's rooftop terrace is the ideal spot for a break and good discussions between friends
Now, back to preparing for the final presentation!
- Tarjei and the rest of the summer project team