Student blog: On Learning and What Matters
My first three weeks at Statkraft have been characterized by a great deal of learning. This includes, of course, the general absorption of knowledge about the circular economy summer project, the cool workspaces, and how to access building 2 via the underground tunnel from building 1 (that last one eluded me for a solid week).
The most interesting facet of learning, however, has undoubtedly been entering into the for me hitherto impenetrable bubble of big corporate business. From the outside, it always seemed like the decision-makers made decisions, and the researchers researched… and that these two were connected by a series of tunnels so intricate that any message presented at the bottom could take years to reach the top (with no guarantee of being heeded). This may well be true of many companies, but I can say for sure that my experience thus far places Statkraft in a different category.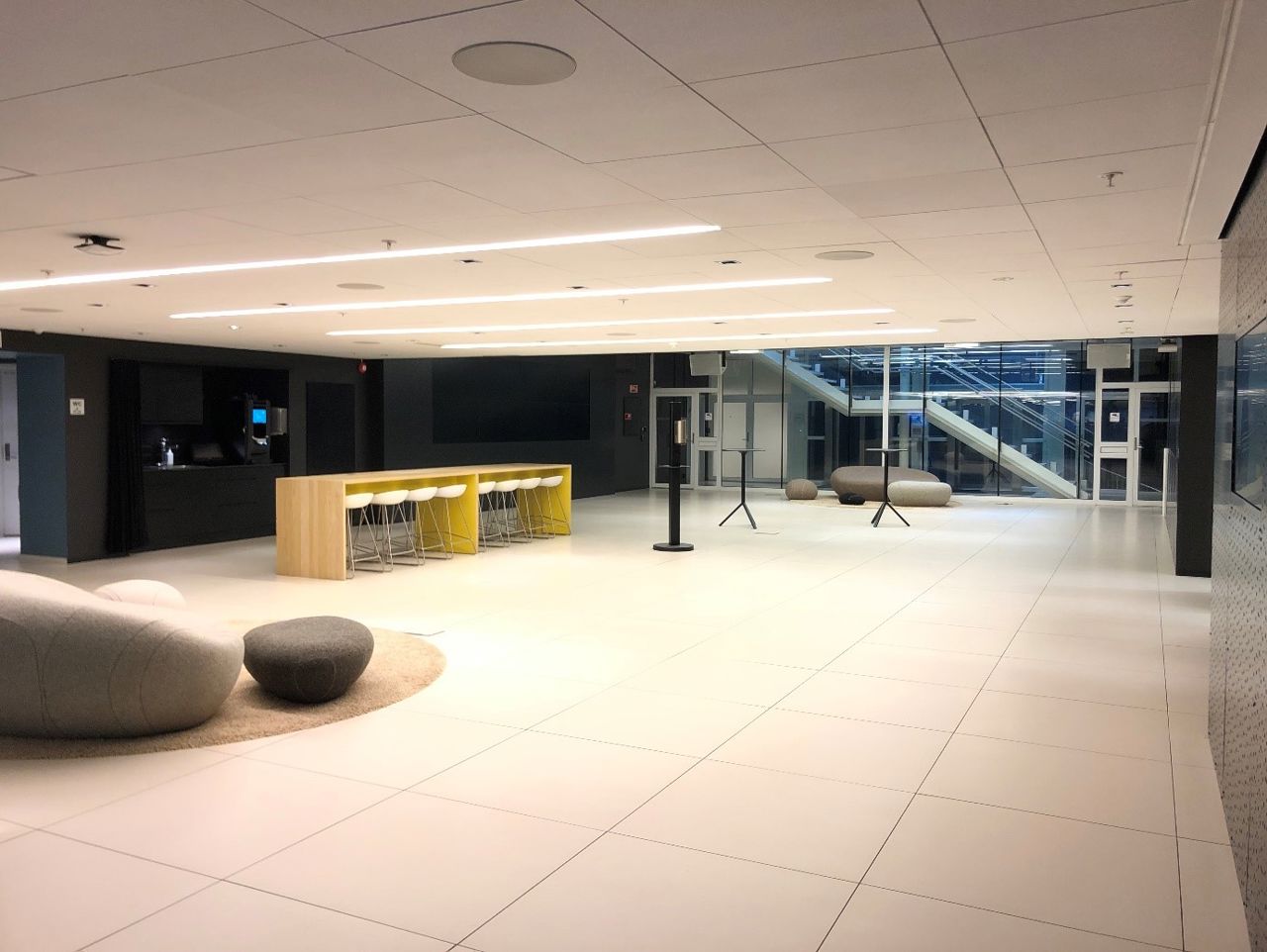 The elusive (but very cozy) tunnel leading from building 1 to building 2
In the first two weeks of work, we had meetings with the CEO and a range of senior and executive VPs. The sheer amount of interest that upper management appears to invest in the outcome of this summer project fills me with a rather grave sense of responsibility. But it also fills me with a sense of happiness; for change to come, we require leaders that are willing to reconsider old biases and listen to fresh ideas. The fact that such leaders seem to exist within Europe's largest producer of renewable energy means that those fresh ideas can very quickly translate into game-changing business initiatives. For anybody out there considering whether or not to apply to a future summer project at Statkraft, you should know this: if you manage to convince the upper management of the usefulness of your ideas at the end of the project, you will have planted a seed of progress with a platform that has the experience and resources to ensure it receives more than enough sunlight and water. So, in a sense, you hold a lot of power in your hands. Terrifying? Yes. Rewarding? Much more so.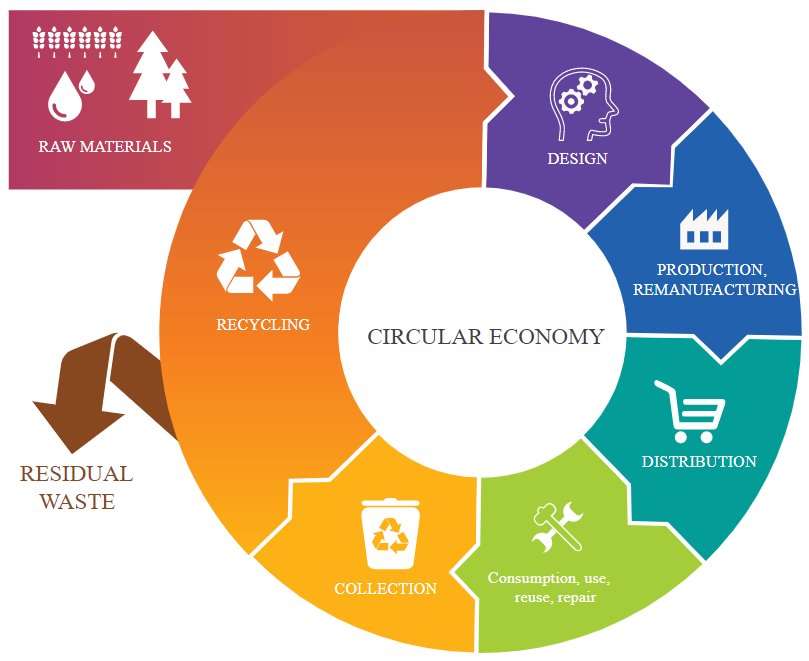 "Sustainability is at its core circular"
Image source: https://www.europarl.europa.eu/news/en/headlines/economy/20151201STO05603/circular-economy-definition-importance-and-benefits
But of course, it may not be for everyone… and it doesn't need to be! There are a multitude of different ways that you can contribute to a sustainable world. Over the course of our research so far, we've learned an enormous amount about green and circular initiatives all around the world, including some unrelated but nevertheless interesting facts. For instance, did you know that Norway throws out 100 000 loaves of bread every single day? There are companies that collect such wasted bread and turn it into beer! Or consider that 60% of all new clothing is landfilled or burned within a few years of being made. Could we collect some of this and make children's toys out of it? Or maybe start an online clothes-swapping platform to keep them in use longer? Even simple things help: instead of throwing them out, why not keep your old, brown bananas in the freezer for a while until you have the time to make banana bread?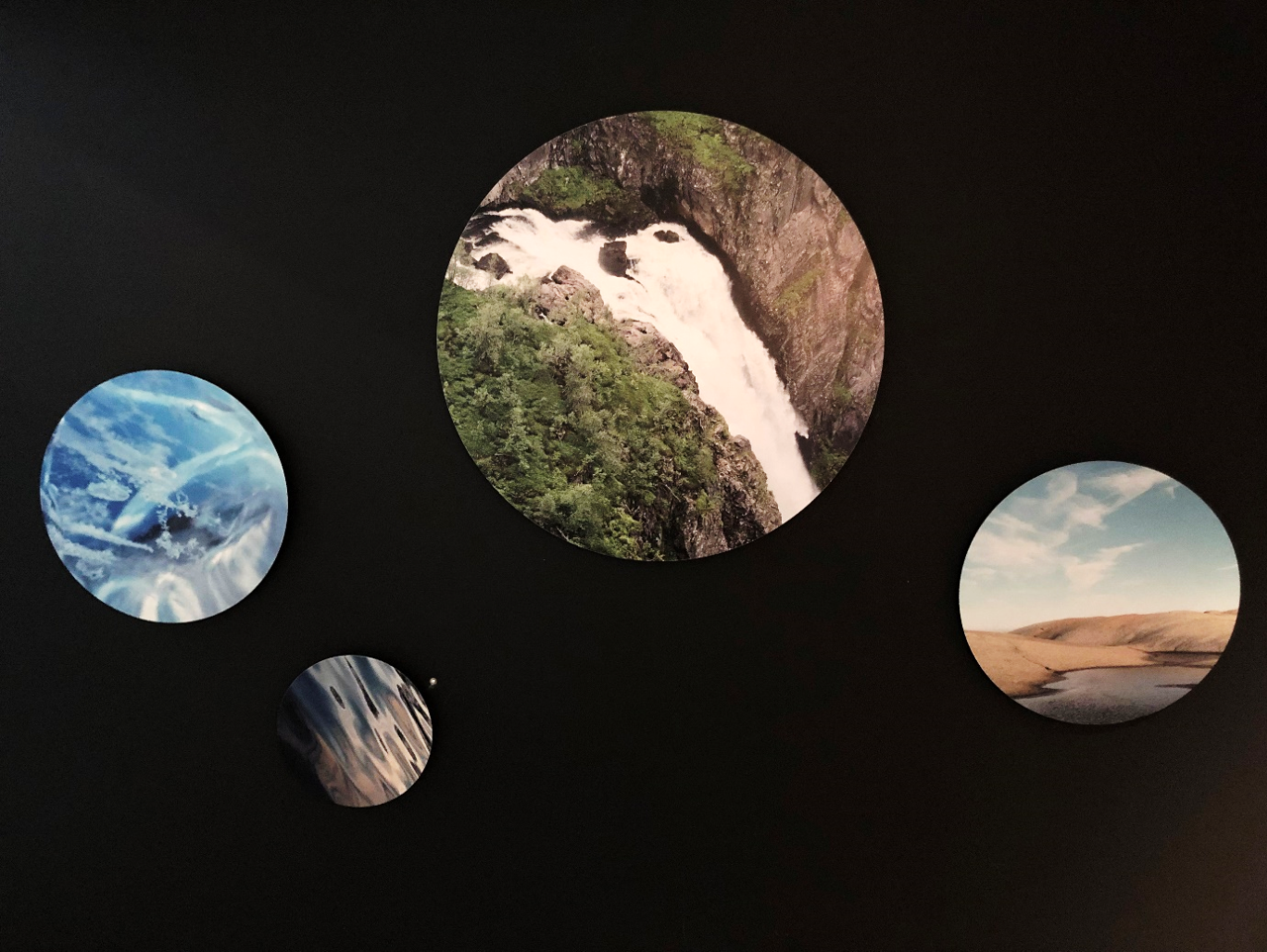 "Conceptually, [sustainability is] very simple; nature has been doing it for millennia"
Sustainability is at its core circular, and conceptually very simple; nature has been doing it for millennia. We simply need to re-learn it. For me, that journey starts here with Statkraft. For you, it can start anywhere.
Follow your ideas!
Noah and the Summer Project Team